Summer Season Farm Memberships 2022
Time to Reserve Your Share in the Bounty
Our program stretches beyond even a traditional CSA model to a space where your farmer is your ally for health and wellness.
North Star Homestead Farms. Our Vision: A Healthy Planet and All Its Inhabitants.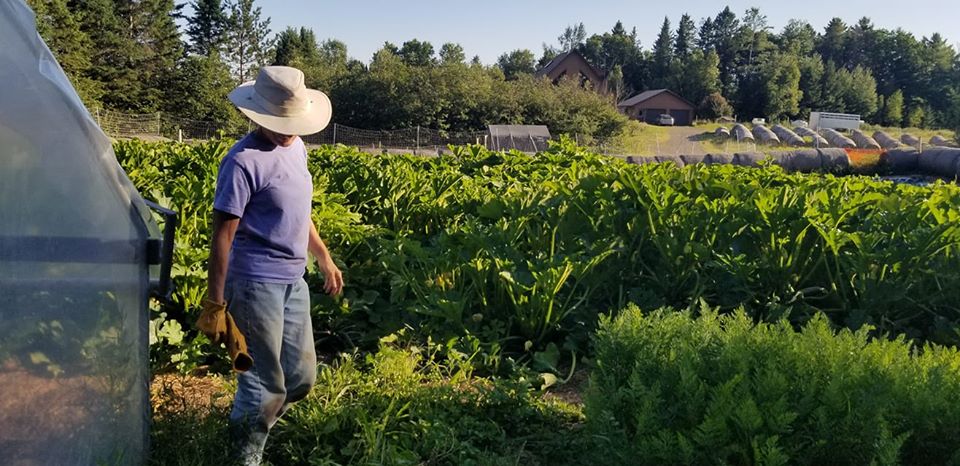 Over the past couple of years, so much has been in flux and transition–but one thing that has not changed is the importance of sourcing the best of fresh, local, and bio-secure foods for you and your family. At North Star Homestead Farms (NSHF), our focus is being that source for our member families.
We want you to know that the foods we raise are high integrity, trustworthy, delicious, nutritious, and grown with stewardship practices that are healing and regenerating the earth that we tend. This is food that nourishes not only the body but also offers a statement of how right-practices in soulful farming can transform the landscape for health and renewal. Our member families are key benefactors of this living statement as well as the focus group of our efforts. We care personally about our member families, building meaningful relationship and transparency within our community. This membership opportunity is for people who believe in our farm's unique vision and who want to have its bounty at their kitchen table.
Your Membership Secures Your Piece of this Lived Vision for Health and Renewal
For over 20 years, it has been our vision and privilege to serve a dedicated cohort of families (much like the model Ann held with her medical practice patient base) who know that they have a source they can trust. This vision stretches beyond even a traditional CSA model to a space where your farmer is your ally for health and wellness. Our unique family helps make that possible: a family physician and educator, an artist and writer, an agronomist and culinary artist, and a technologist and process refinement champion have teamed together with intent to raise foods that are part of the solution to how we as humans live on this beautiful planet, rather than part of the ongoing problem. Your membership secures your piece in that solution and its ability to continue and thrive.
Sourcing your food from sustainable, bio-dynamic small farms instead of industrial agriculture has more positive impact on climate change than installing solar panels or buying an electric car. Pandemics like the one we are facing now are symptoms of a distressed planet.  We are in a critical decade to make the transformation to a balanced, renewed world happen, and everyone's choices matter. You matter! Join us in our vision for a healthy planet and all its inhabitants.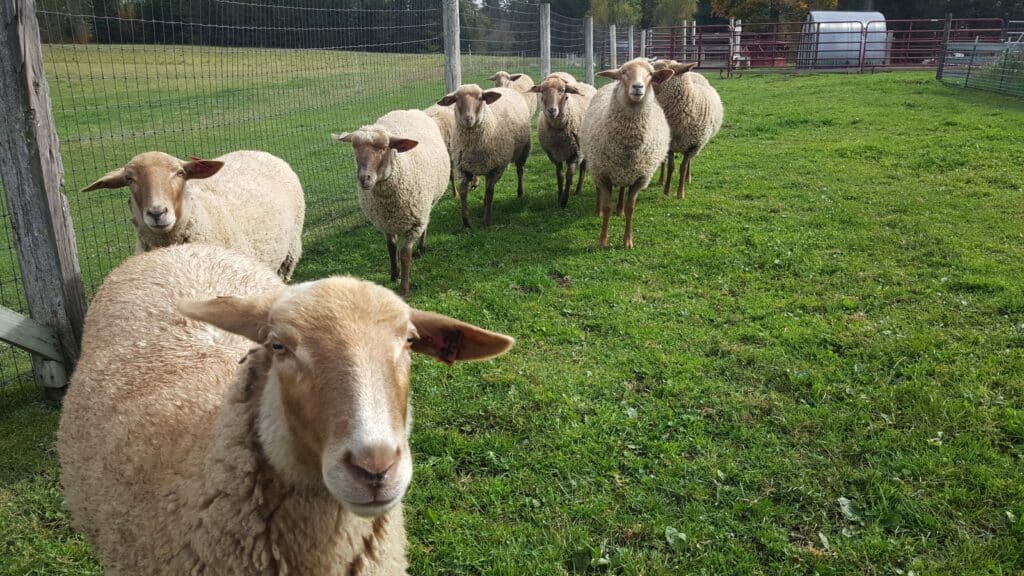 Yearling sheep heading out to pasture–one piece in the bio-diverse ecosystem that is our farm.
At NSHF, It's All About Interrelationships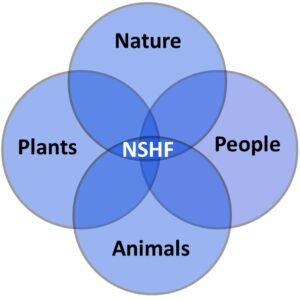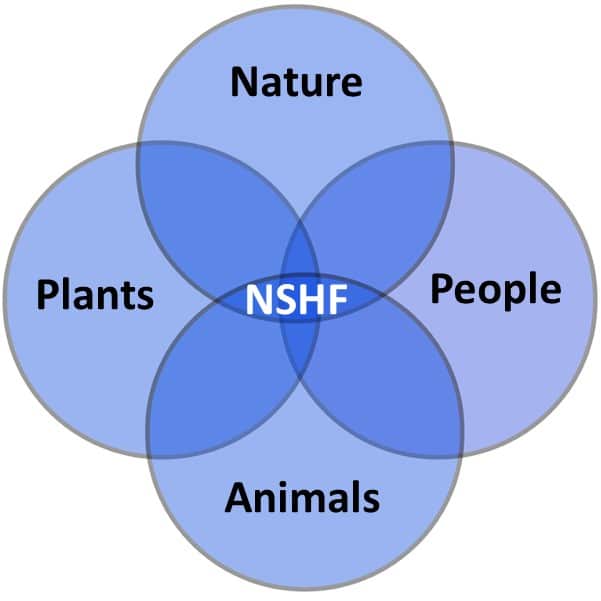 Plants, Animals, Earth, and People in Our Care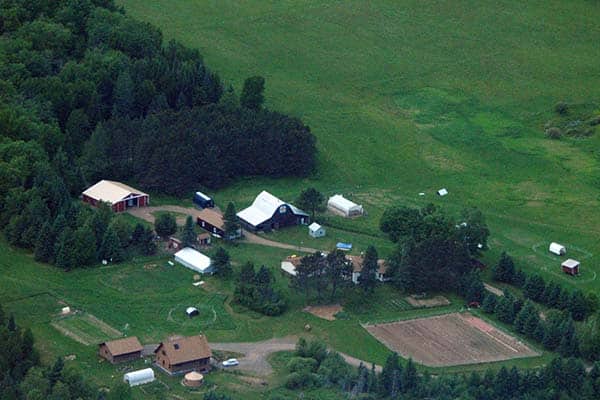 To delve more into how our farming practices can heal and restore the earth, watch the documentary "Kiss the Ground," available on Netflix.  To learn more about environmental tipping points and how we can and must reverse them, see the documentary "Breaking Boundaries:  The Science of Our Planet."
Membership Types NEW Prorated for July-Oct 2022
There are so many wonderful options this signup, including the popular Sustainer Membership we launched last fall! Weekly or every-other-week options available.  You can choose your favorite or opt for a combination of more than one for a "best of all worlds" food sourcing experience.  Annual and Winter memberships will be released later in the year.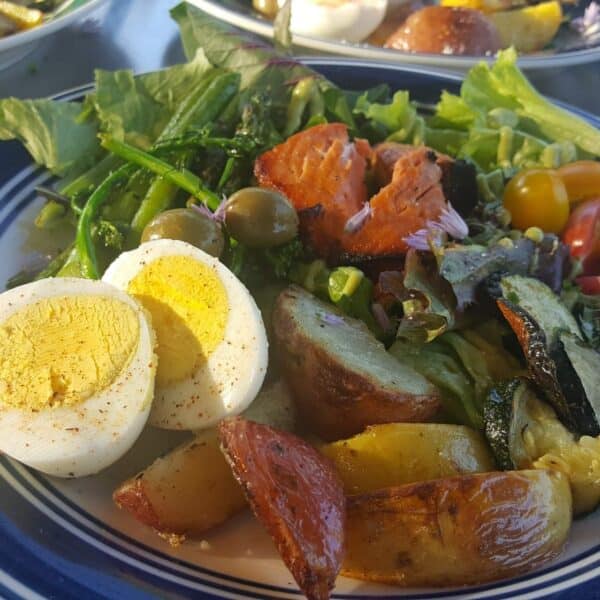 First offered this last winter season, Sustainer Memberships are currently our most popular offering!  Pickups feature 7-8 veggies, fruits, and herbs chosen by the farm for what is most fresh and special that week. Pickups also include a sustainable protein such as eggs, cheese, or meat from our farm, as well as a culinary feature from Chef Kara.  Membership includes access to weekly e-newsletters with recipes, stories from the farm, inventory insider notes, and more.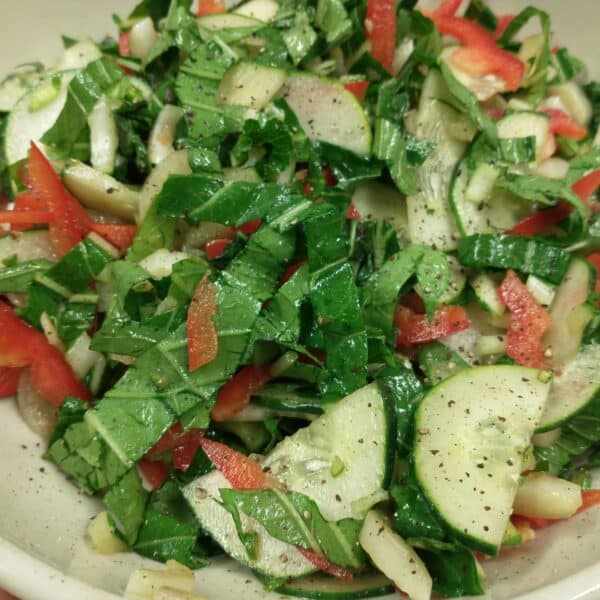 Pickups feature 6-7 veggies, fruits, and herbs chosen from the farm, as well as a sustainable protein such as meat, eggs, or cheese from our farm.  This membership option does not include the culinary item.  Membership includes access to weekly e-newsletters with recipes, stories from the farm, inventory insider notes, and more.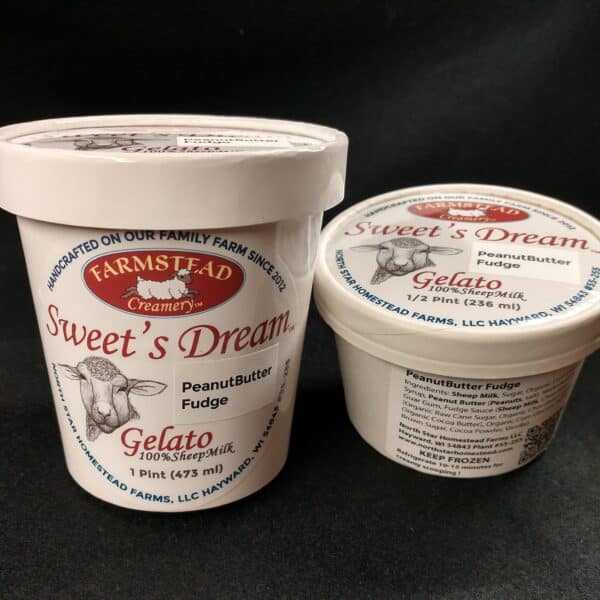 Want to pre-order additional deliciousness from the farm to receive at your pickups, so you don't have to worry about getting that order in before each week's deadline? These delicious add-ons are for you!  Add an extra meat, a delicious loaf of bread, a pint of our signature 100% sheep milk gelato, or a box of breakfast bakery (or any number of combinations!) from our farm with your pickups. These listings are currently set at the bi-weekly rate (13 pickups), so if you'd like to receive them weekly, order two at a time. Individual selections are the farm's choice, and often our add-on members have the opportunity to try out new offerings as they are just released.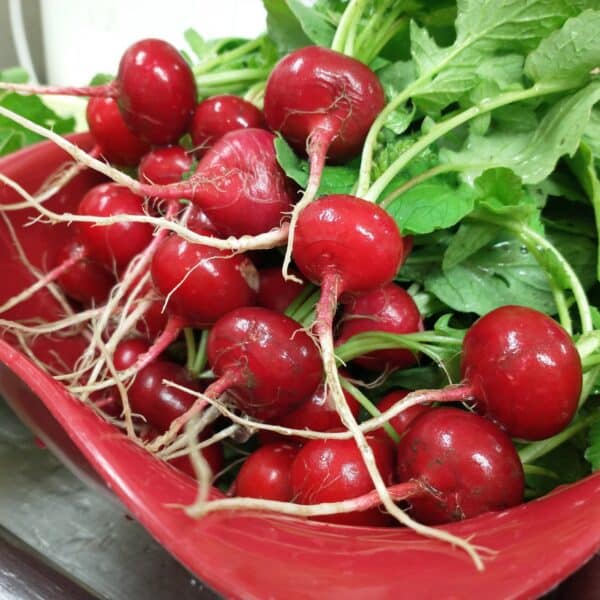 Some of our members need more flexibility and choice–drawing on the 1000+ items in our e-store to create a whole-diet experience from our farm, kitchen, dairy, and partner farms. Features of the Select Membership include:
Place orders for dates and times that fit your schedule
Access to full range of products in the e-store, including those saved in the Member Specials section
Flexibility of choice for members with dietary constraints
Special notes in the newsletter highlighting new, upcoming, or notable product availability
For this type of membership, you choose the appropriate level for your family, and this is converted into a pre-paid "card" that you redeem via the e-store. Admission is rolling, and you can always add more to your card if you use up the amount quicker than expected (as available). Please plan to use the card within six months of purchase. Items are not discounted, but perks include access to members-only inventory, pre-order options, bulk order options (which are discounted), and member resources. 
Pickup Schedules and Options
In 2020, we purchased a new-to-us cargo van, which has revolutionized how we reach our members and how many families we can serve on a delivery. You may be surprised to learn that we come your way! Many of our families live regionally but own cabins locally, and we are happy to stay flexible with where you are picking up on a given week with good communication. Members find this flexibility very helpful!
We've said goodbye to those awkward 5th weeks that would mess up everyone's schedules several times a year, sticking to a simpler weekly or every-other-week schedule.  Use the chart below to see where we are when. When securing your membership, please let us know which of the pickup options is your preference. Select Memberships are welcome to utilize ANY of the pickup or delivery options or for on-farm pickups any date that Farmstead Creamery is open.
Pickup Locations and Times
Have a pickup you can't make? Our membership program includes several options, such as doubling up before or after a date, having a friend or family member pick up instead, or having us donate your share to a local family facing food insecurity.
We know that you will taste the difference!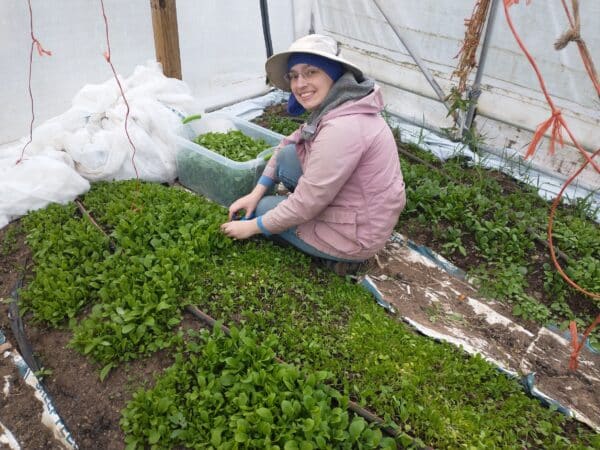 Memberships and Dietary Constraints
We know that every family has different dietary considerations and that these are important to you. We continue our dedication to accommodating food allergies by including alternate items in your delivery. If you have food allergies, please let us know when signing up.
For complex dietary needs, the Select Membership might be the best choice. We take great care to list all ingredients in the product descriptions, so that you can choose items that work well for you. If you have questions (can I have A2 products if I'm lactose intolerant or will ancient grains work for me if I'm gluten intolerant? etc.), we are happy to share our knowledge and experience with you!
If you are vegetarian, let's chat about options.
Thank you for taking the time to become a member family!
We look forward to packing the very best of goodness from the farm and our partner farms to help you stay healthy and vibrant, with great meals on the table for your family. Our commitment to high standards and relationship brings our offerings a level of professionalism and quality you can trust. You are welcome to reach out to us at any time with questions. 715-462-3453
NEW--Listings have been prorated for a July start (4 months)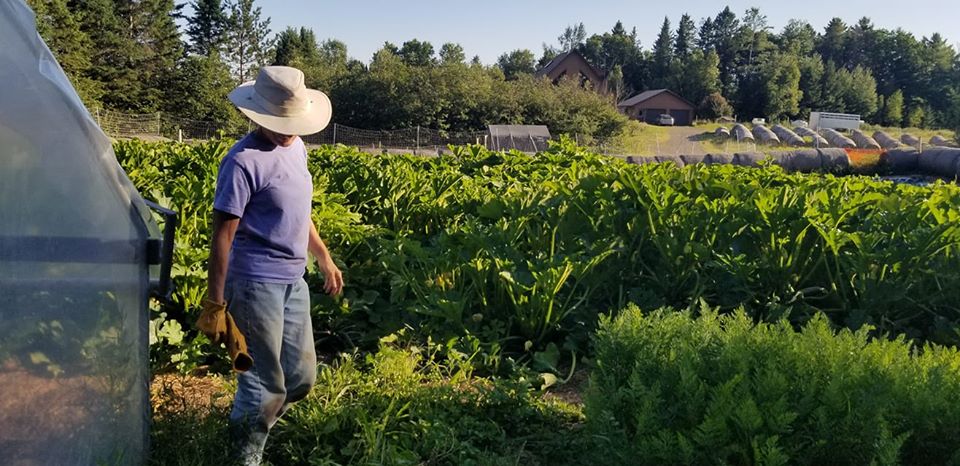 Join us for a delicious summer the best of local foods!  Choose your share type and frequency, your desired add-ons, and select options as desired.  In the checkout process, let us know your preferred pickup location.  Thank you for joining us in our vision for a healthy planet and all its inhabitants!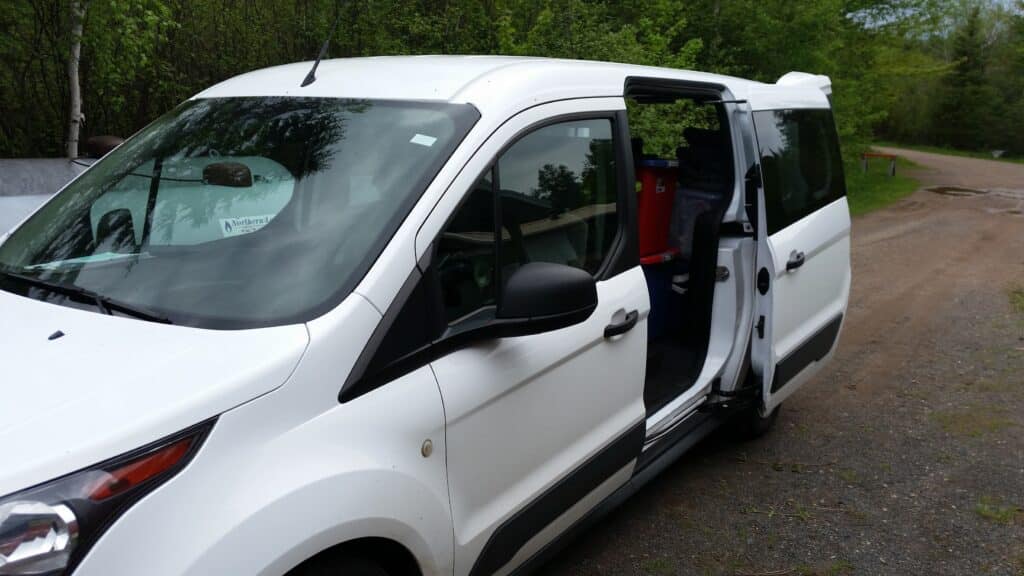 Contribute Toward Deliveries
We are committed to bringing high integrity products and services to you that support our vision of a Healthy Planet and All Its Inhabitants.
Over the years, many of our clients and members have remarked "Oh , I wish you were closer to us !" In response, we have invested in a delivery van and spend many hours per month bringing these wonderful goods to you and the greater community.
Our prices do not reflect the cost of operation of our delivery services. It is both an honor and privilege to grow, nurture, procure and provide safe and wonderful foods that you can trust and products that nurture creativity and health. We are committed to working together with you to meet your needs and to reach out to those who are in need.
If you have the means to contribute to the operation, maintenance and support of this outreach, please consider adding to your order a contribution to this heartfelt initiative.
You will find a contribution product with a $50 unit price in the list on this page. Know that your generous contributions toward this service will help sustain our delivery service as we work hard to serve you ! Thanks so much. Ann, Laura Kara and Steve
Choose Your Membership(s) Below