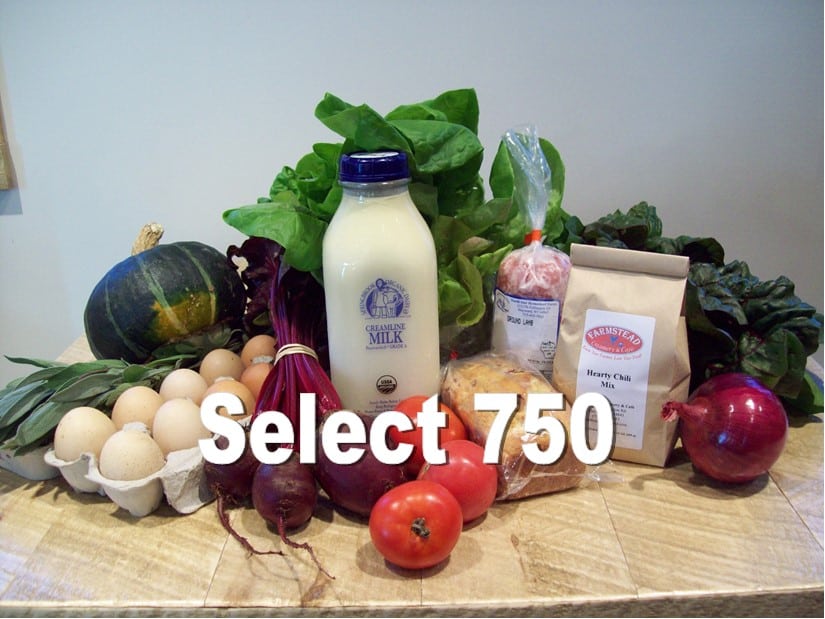 Love the idea of a CSA membership but need more flexibility or choice? The CSA Select program could be just the right fit for you. Choose the share with the dollar amount that works best for you, and we will send you a link to your new prepaid card through this e-store, which can be used to purchase veggies, fruits, eggs, meats, cheeses, pantry goods, bakery, frozen items, and more on pickup dates that fit your schedule. Whereas our Classic CSA model works on a regular schedule with items selected each week by us, with the CSA Select, you choose which items you want when you want them. Please plan to utilize your membership within 6 months of purchase. Enrollment is rolling, so if you use your prepaid card sooner and there is still share availability, you can enroll for additional shares at any time. You can also purchase this CSA Select membership for someone else as a gift! Please note on the checkout page who you would like it sent to, including their name and email address and any special note you would like to include.
What you get with a CSA Select membership:
Complete choice for what's in your share. If you have food allergies or dietary constraints, this can be especially helpful. You can also choose how much food you order for each pickup, instead of a set regular amount.
Complete flexibility for scheduling. Order for pickup at Farmstead or along any of our available delivery routes on dates that work for you. If you have a hard-to-predict schedule, this will be much easier to navigate than the CSA Classic model. Place your order for pickup at least a day or two ahead, and we will pack your order just for you.
Informative weekly CSA Select email newsletter, with special notices about new products and seasonal produce availability, updates on restocking, news from the farm, and recipes from Chef Kara. You can also give us input on products you would like to see available via the e-store, and we'll do our very best to source them for you.
Here's to your good health with high-integrity foods grown and sourced by our family for you. Welcome to our CSA family!