Erindale Tapestry Studio Calendar

Discover what interdisciplinary fiber arts instructor Laura Berlage is offering when!  Click on class listings to view a picture of the project, class or course times and dates, and links for registration.  Some classes are directly with Erindale Tapestry Studio/NSHF, while others are offered through host organizations.  Register ahead of classes, so materials kits can be sent to you.   All classes currently offered via Zoom.
New classes are added frequently, so please check back for updates!  For full details on availability and pricing, follow the link in the class popups.  Interested in scheduling a class with Laura?  Please use the "Contact Us" link in the footer below.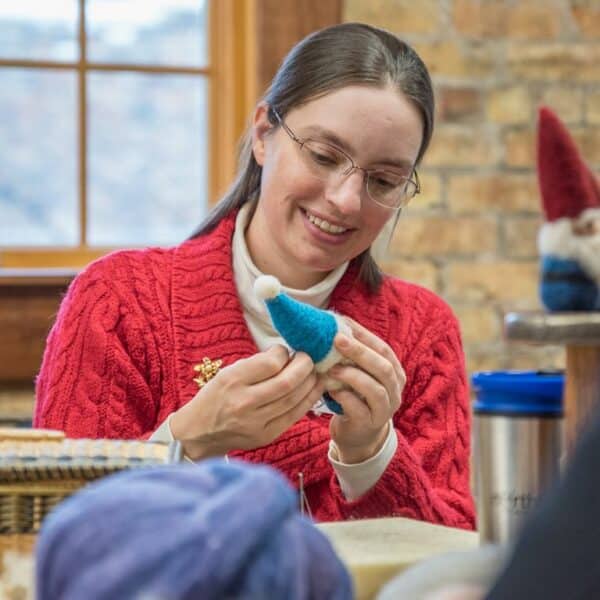 Laura is a contemporary Renaissance woman living and working on her family's century-old homestead farm outside Hayward, WI. From fiber arts to creative writing, music to storytelling, she never tires of the magic of transforming idea into form and overlapping narrative and visual. Laura also loves working with the many and beautiful natural materials from her farm—especially the wool from her sheep. Completing her MFA in Interdisciplinary Arts at Goddard College in 2011, Laura continues her lifelong passion for learning with mentorships and intensives that offer engaged, hands-on teaching with small groups to encourage creativity, imagination, and expression.