Spinach season has finally arrived in the northland, and with it a time to bring on delicious salads! This week's recipe from Chef Kara not only lets that delicious baby spinach shine but also brings together many of the delicious, Organic offerings we've been stocking in our farm store, which is now online.
You still want to eat great, but you don't want all the handling of your foods that happen in typical grocery stores. That's why we're coordinating with a co-op distributor in Minnesota to help us stock up on foods directly, that you can then order for pickup on the farm, on our delivery routes, or even shipped to you. Our grandparents live at Charter House in Rochester (MN), and their place is currently on lockdown, so we shipped them a whole box full of fruits, veggies, homemade soups and bakery, cheese, and more. They were thrilled!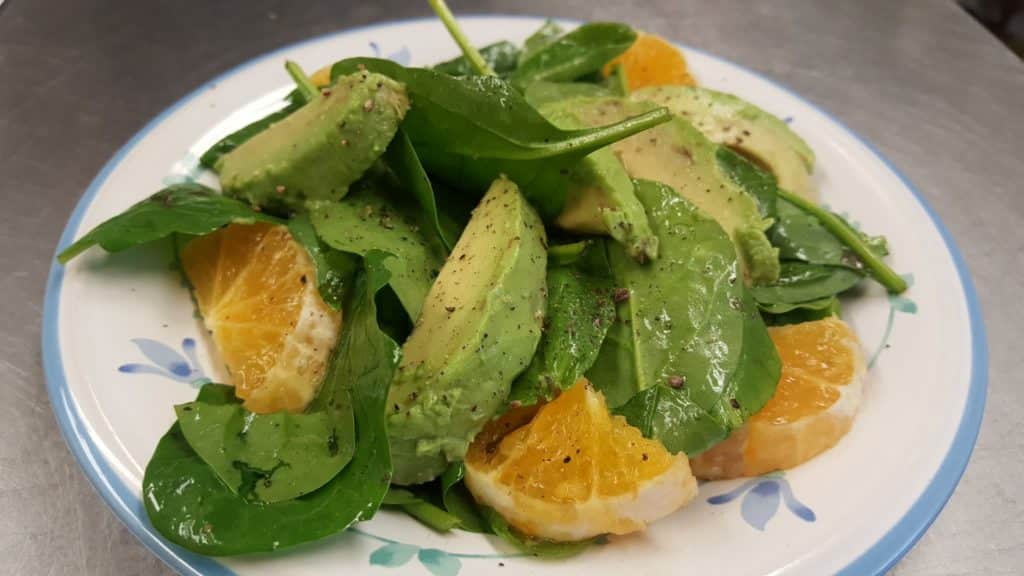 Recipe (serves 4)
For the Dressing:
1 1/2 Tbsp fresh lemon juice
4 tsp olive oil
1 Tbsp chopped fresh cilantro (or 1 tsp dried
salt to taste
For the Salad:
1 avocado, peeled and sliced
1 orange, peeled and sliced into wedges or rings
1 4-oz. package baby spinach, washed
black pepper
For the dressing, combine all ingredients in a large bowl with a whisk. Add the spinach and toss to coat. Plate the salads, adding the avocado and oranges. Top with fresh cracked black pepper. Enjoy!
---
Source Your Ingredients: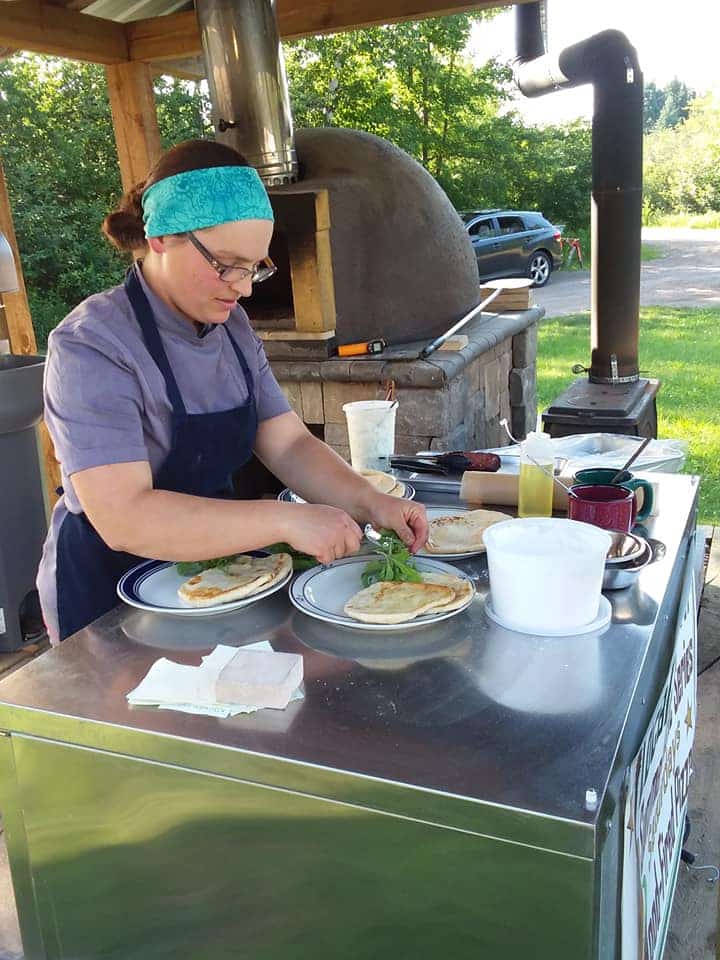 Chef Kara Berlage
Ever since Kara could stand on a chair to reach the counter, she was learning and experimenting in the kitchen. From knowledge passed down through the generations to a lifelong passion for learning and honing her skills, Kara's approach to cooking and baking is a lived practice. From perfecting just the right texture of ancient grain dough to the finer points of wood-fired searing, her skills are broad in scope yet focused on bringing out the best in the fresh, whole ingredients grown right here on the farm.