When you're "sheltering in place" at home, it's a great time to cook. Might as well cook by the pot full and freeze for later. Have a variety of vegetables on hand and a ham bone or hock? Then it's a great time to make split pea soup. Winter CSA shares work well for stocking soup—carrots, potatoes, garlic—and the fresh greens from our aquaponics greenhouse make a perfect salad compliment. Bake some fresh bread and it's the ultimate stay-at-home trio.
Making your own soup need not be a daunting process, especially if you have a crock pot handy. Recipes like this one can easily be modified depending on what you have on hand. Don't have celery but have Swiss chard or bok choy? Great substitute. Have turnip instead of potato? Try it! Soup can be very forgiving. You can always taste it and adjust as you go.
Chef Kara's recipe for split pea soup works great with green or yellow split peas (picture shows yellow) or both! You could even make it with red lentils for a pink variation. Don't have bread in the house but have tortilla chips, enjoy it with that. Or make a simple flat bread for dipping. In essence, make it your way and enjoy a hearty, healthy meal.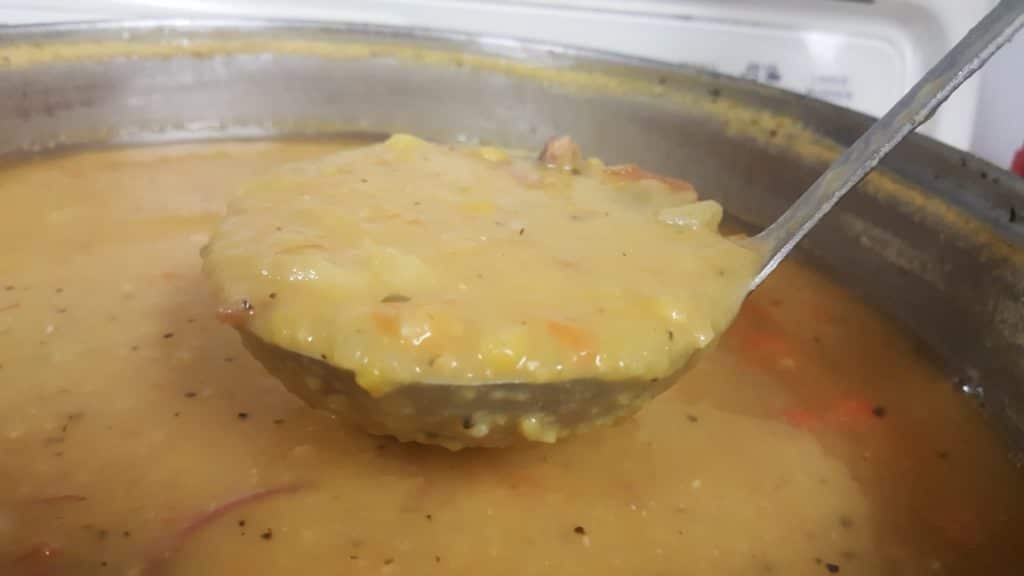 Recipe (serves 6)
Ham bone or hock
3 cups dry green or yellow split peas
7 cups water
1 bay leaf
1/2 tsp dry mustard
2 cups onion, minced
5 cloves garlic, crushed
3 stalks celery or Swiss chard, minced
2 medium carrots, thinly sliced
salt and pepper to taste
3 Tbsp red wine vinegar
1 tsp. sesame oil
Place split peas, bay leaf, salt, dry mustard, and ham bone in a kettle or crock pot. Bring to a boil and cook slowly for 40 minutes on low heat or 3-4 hours on high in the crock pot. Remove ham bone, strip off an meat, adding it back to the pot. Add the onion, garlic, and potatoes, and simmer for 40 minutes, stirring occasionally and adding more water if necessary (if using crock pot, cook an additional 2 hours). Season to taste with black pepper, vinegar, and sesame oil and serve. Keeps well.
---
Source Your Ingredients: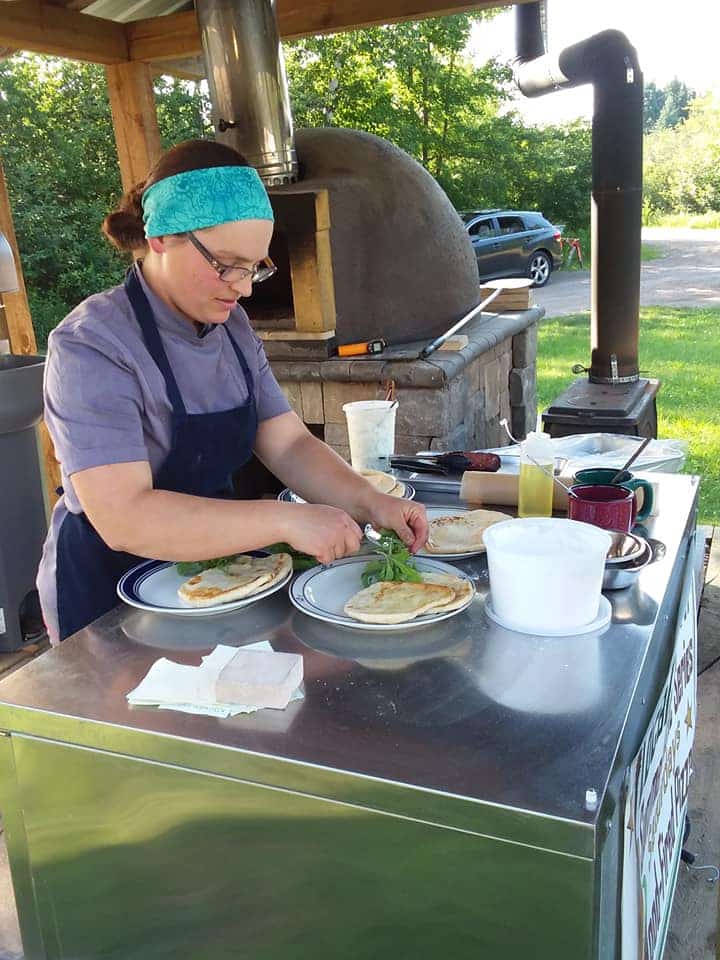 Chef Kara Berlage
Ever since Kara could stand on a chair to reach the counter, she was learning and experimenting in the kitchen. From knowledge passed down through the generations to a lifelong passion for learning and honing her skills, Kara's approach to cooking and baking is a lived practice. From perfecting just the right texture of ancient grain dough to the finer points of wood-fired searing, her skills are broad in scope yet focused on bringing out the best in the fresh, whole ingredients grown right here on the farm.