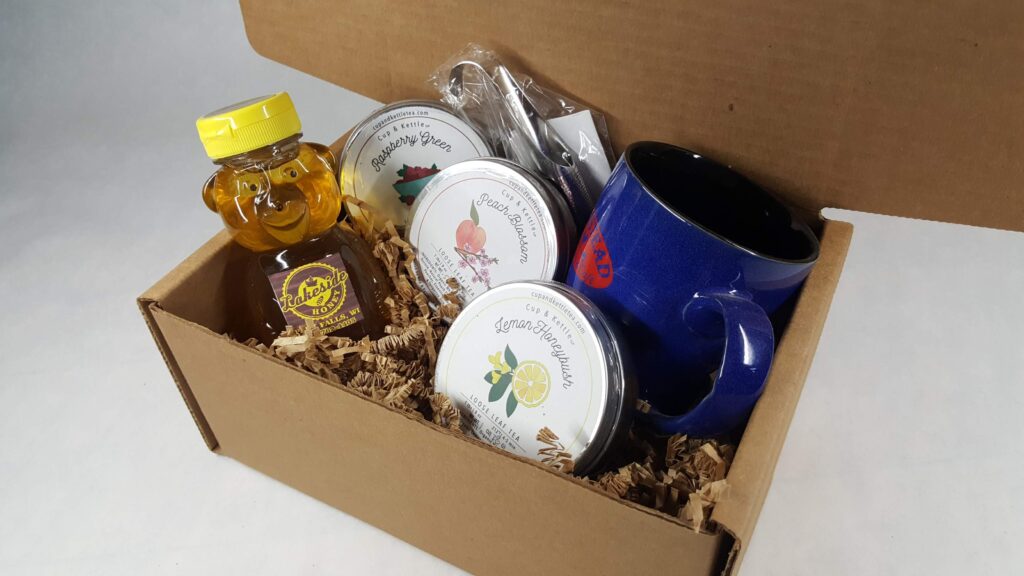 It's Fika time, and who wouldn't love a hot, fresh tea with local honey? Sounds like an excellent cozy gift for cold winter months. This box includes one of our Farmstead mugs, an ingenious stick-style tea strainer, a squeeze bear of local honey, and your choice of 3 teas (shown with raspberry green, lemon honeybush, and peach blossom).
Tea selections:
Moroccan Mint (green)
Lavender Earl Gray (black)
Sencha (green)
Big Chill (hibiscus herbal)
Lemon Honeybush (herbal)
Chamomile Lavender (herbal)
Peach Blossom (white)
Raspberry Green (green)
Please indicate your tea preferences in your order notes.