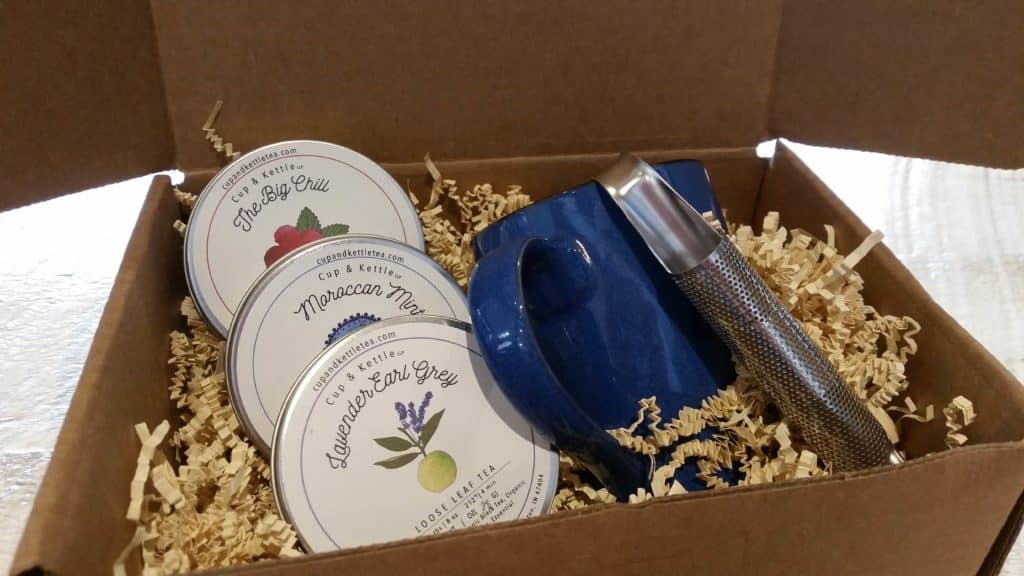 Enjoy the artisan teas we serve at Farmstead? Now you can take that experience home or send it as a gift. This box includes one of our Farmstead mugs, an ingenious stick-style tea strainer, and your choice of 3 teas.
Tea selections:
Moroccan Mint (green)
Lavender Earl Gray (black)
Sencha (green)
Big Chill (hibiscus herbal)
Lemon Honeybush (herbal)
Chamomile Lavender (herbal)
Peach Blossom (white)
Please indicate your tea preferences in your order notes.