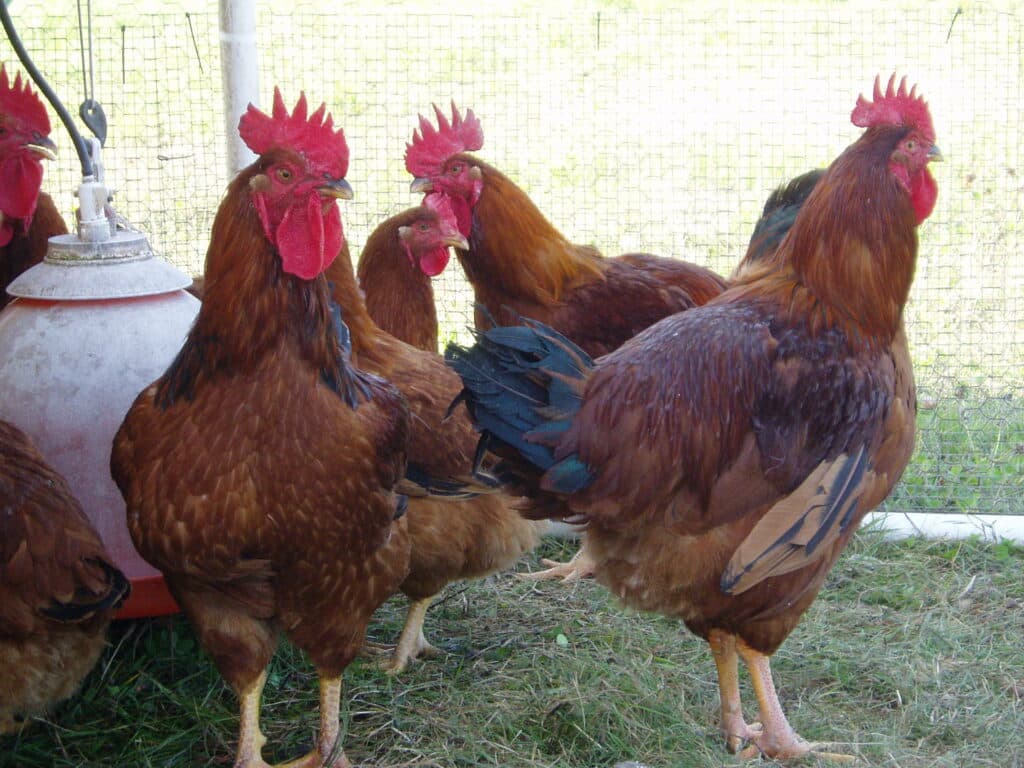 NSHF Reserving Chickens 2022
It's time to reserve the number of Red Ranger chickens you'd like us to raise for you in 2021! Limited supply. This listing covers the down payment to reserve your birds. Butchering time is typically late July through mid-September. We will call you ahead of time as it gets close to when we will be butchering to coordinate a week for picking up at the farm. Once your birds are processed and we know the weights, we will be able to calculate a total cost at $6 per lb., from which this down payment will be deducted. Final payment will be due before pickup.
Delicious, whole birds raised and processed here on our farm using rotational grazing practices and custom-mixed grain feed (no hormones, animal byproducts, or canola). Happy birds living happy lives on our farm! We know that you will taste the difference. Birds typically dress out between 4 and 8 lbs.
$10 covers one chicken. Please order a minimum of 3. Increase the number you add to your cart by the number of birds you wish to reserve (e.g. 10 chickens would be $100). Thank you!