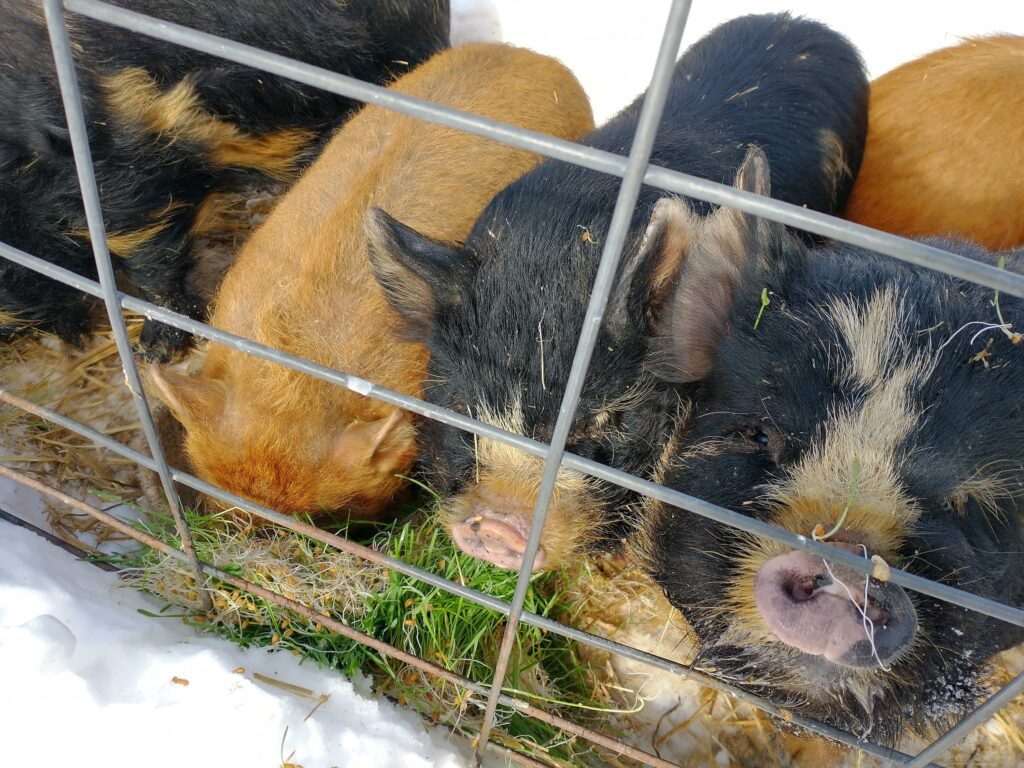 Nov-Apr Sustainer, Every-Other-Week
Enjoy all the benefits of a Foundation Membership:
Weekly member newsletter with updates, recipe, "Down on the Farm" story, and inventory insider's notes.
Access to inventory in Member Specials categories in our e-store.
Free pickups on our delivery routes.
Free shipping on qualified items.
Access to bulk specials.
Access to pre-ordering poultry for summer 2024.
Plus receive 13 pickups of deliciousness from the farm:
Premier Plan of 7-8 combination veggies, fruits, and fresh herbs, and a cut of meat from our farm including beef, lamb, and pork
Plus NEW Farm Feature Specials.  ($30 value for $25 per pickup in plan)  Our hand selected item(s) of the week, which could include bakery items, culinary treats, veggies, fruit, eggs, meat, cheese, gelato, and more based on what's special, seasonal, and crafted in our kitchen or dairy.
Winter season produce is often a combination of:
Storage veggies from our farm, including potatoes, onions, winter squash, carrots, apples, etc.
Fresh greens from our aquaponics greenhouse, including lettuce, kale, Swiss chard, bok choy, baby mixed greens, frisee endive, etc.
Specialty produce from the aquaponics greenhouse, including bell peppers, cherry tomatoes, etc.
Fresh herbs from the aquaponics greenhouse, including basil, parsley, sage, rosemary, thyme, cutting celery, etc.
Frozen produce from summer's harvest, including blueberries, strawberries, broccoli, green beans, etc.
Specialty produce from Co-op Partners, including Organic fresh fruits or additional produce such as beets, parsnips, etc.
If you have food allergies, please let us know when signing up for your membership, and we will swap items in your share to accommodate your allergy.