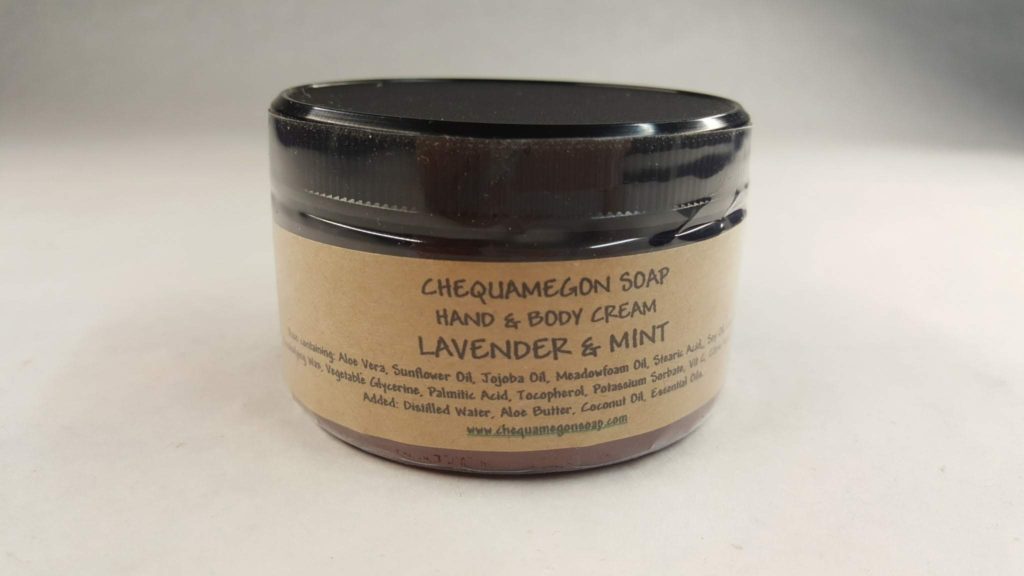 Lavender Mint Hand and Body Cream
Luxurious and soothing, these are made by Chequamegon Soap and come in an easy-to-use tub.
Ingredients: Base: aloe vera, sunflower oil, jojoba oil, meadowfoam oil, stearic acid, soy oil, cetyl alcohol, emulsifying wax, vegetable glycerine, palmitic acid, tocopherol, potassium sorbate, vitamin C, citric accid, germall plus.
Added: distilled water, aloe butter, coconut oil, fragrance oil.