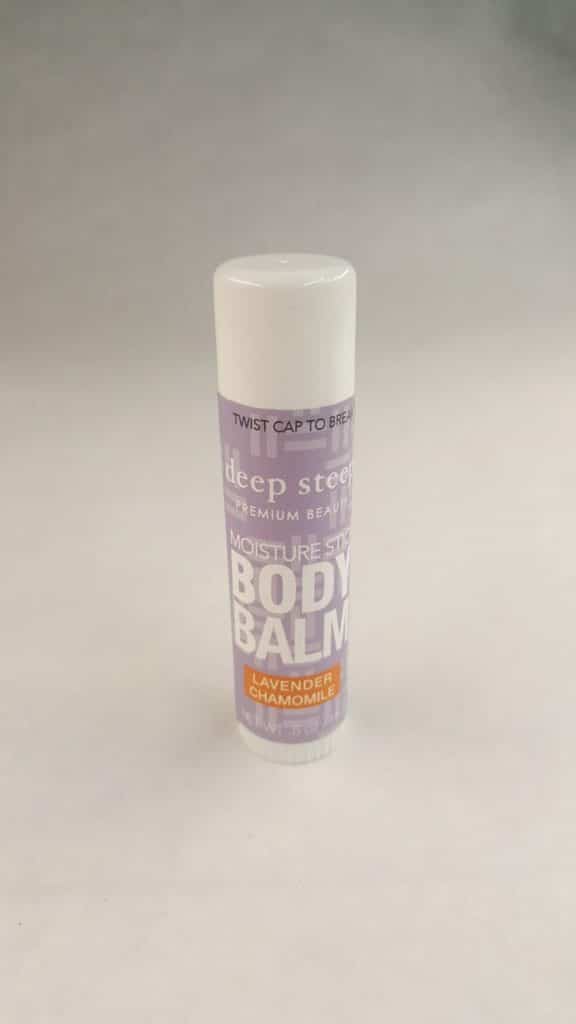 Lavender Chamomile Body Balm
We use this on our chapped hands, and it works great! Made by Deep Steep, it comes as an easy-to-use 5 oz. stick with cap.
Ingredients: Sunflower seed oil, beeswax, shea butter, Organic cocoa butter, Organic coconut oil, lavender flower oil, chamomile flower oil, orange peel oil, Organic argan kernel oil, Organic roe flower extract, Organic rosemary leaf extract.