Give The Gift of Delightful Flavor
Ready for a mouthwatering experience?  Muffet's Magic (named after one of our flock's foundation ewes) is an artisan, soft cheese personally made by Kara in small batches in our Farmstead Creamery. Deliciously silky and rich, with a smooth creamy texture, this wonderful A2 beta-casein cheese made from sheep milk is nutrient-dense, with elevated levels of proteins, vitamins, and minerals.  Now you can enjoy and share that experience paired with ancient grains sourdough crackers and delightful wooden spreading knife hand made by Kara's grandpa.  It's a gifting or housewarming match made in Dairyland heaven.
"Muffet's Magic makes multitudes of dishes so much tastier and creamier. As good as sour cream on potatoes and cream cheese on veggies or crackers, as well as subtle flavoring for sauces! Meals become magical with Muffets!"
"Thanks for making holiday shopping so easy!"
"Ooh, yum! Enjoyed the deliciousness today 😊"
Taking "Cheese and Crackers" to a New Level
We have so many holiday memories on the farm–skiing through the woods, trimming a Charlie Brown-style tree, making mugs of hot chocolate, and endless games of Sorry!  Surrounding all the merriment has been the farm's kitchen table replete with tasty treats for munching throughout the day.  The spread would not be complete without cheese and crackers (not in Wisconsin anyway!), and Kara's delightful Muffet's Magic sheep milk cheese creates a thoroughly delectable and creamery experience.
This gift box is designed to help bring that Farmstead Creamery experience to you or loved ones.  Customizations below allow you to pick out the perfect crackers, sreading knife, and cheese flavors.  In fact, each piece of the gift box is added individually, so use the tabs below and pick at least one item per category to build the perfect experience.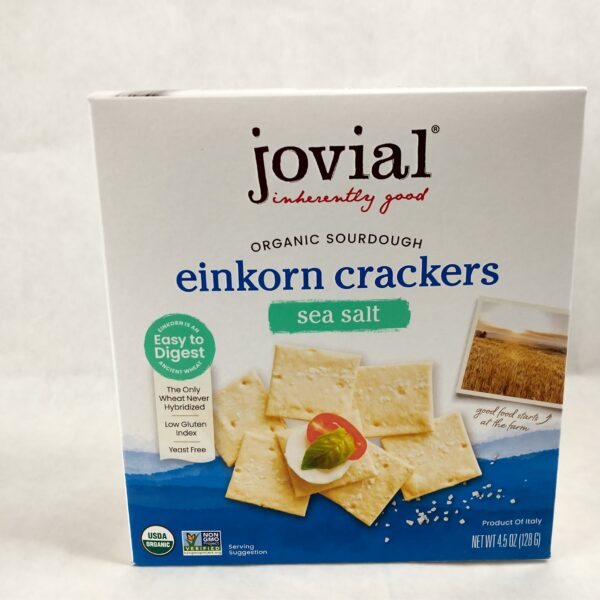 Einkorn Sourdough Crackers
Cheese and crackers make a perfect combo, and Muffet's Magic is great for dipping or spreading!
Made by Jovial in Italy, these delicious sourdough crackers are made with the same healthy ancient grains we use here at Farmstead! 4.5 oz. box.
Ingredients: Organic einkorn flour, Organic einkorn sourdough starter (Organic einkorn flour, water), Organic palm fruit oil, sea salt.
To add this to the gift box, hover over the image and add it to your cart.  If you would like to include more than one, you can add multiples as desired.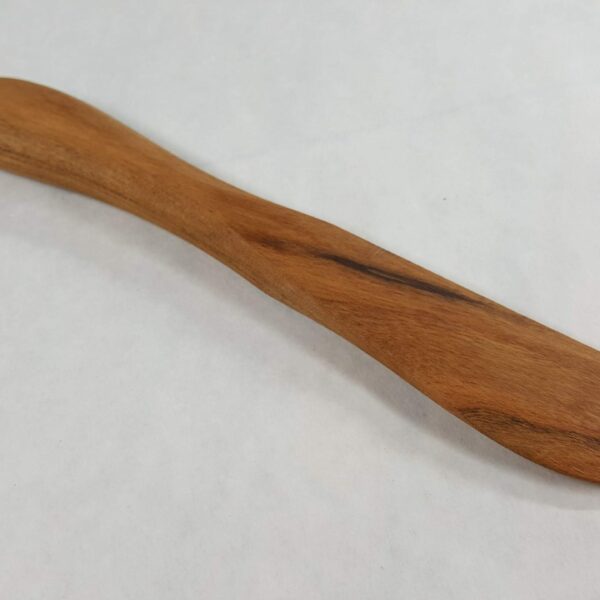 Spreader Knife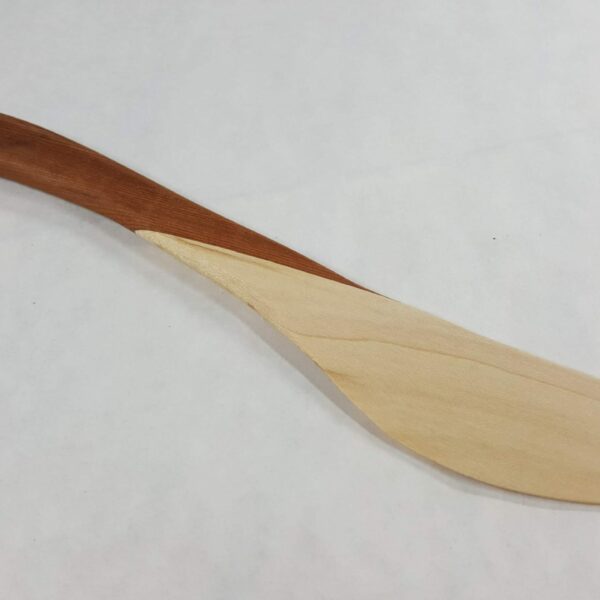 Deluxe Spreader Knife
Select Your Spreading Knife
Muffet's Magic sheep milk cheese is great for dipping, but why not add to the magic of the experience with the perfect spreading tool.  These hand made wooden knives created by Kara's grandpa are not only fun to use but are beautiful too!  Each knife is unique and 7-8 inches long.
Choose your favorite style by hovering over the image of the knife and adding it to your cart.  If you want more than one knife, you're welcome to add additional ones (or multiples) to the cart.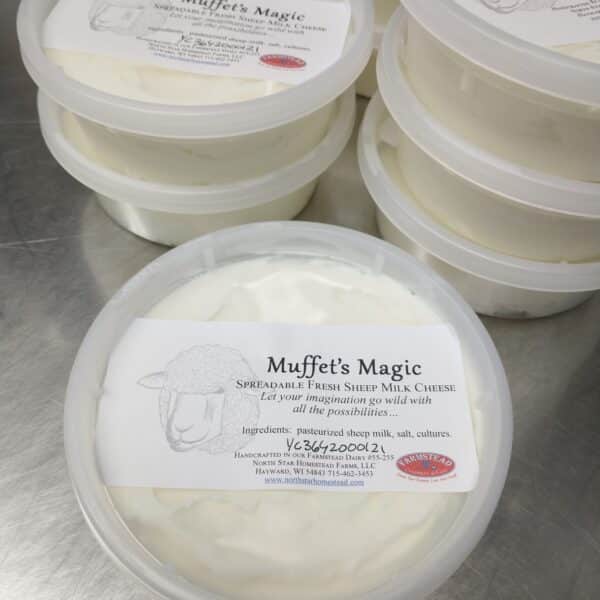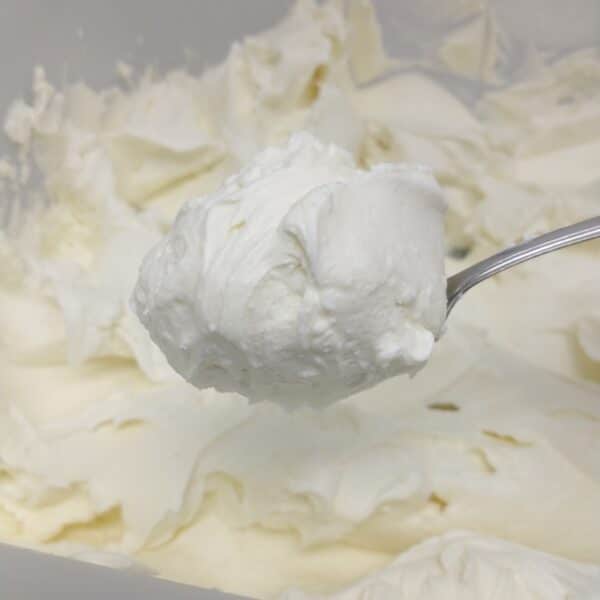 Muffet's Magic Sheep Cheese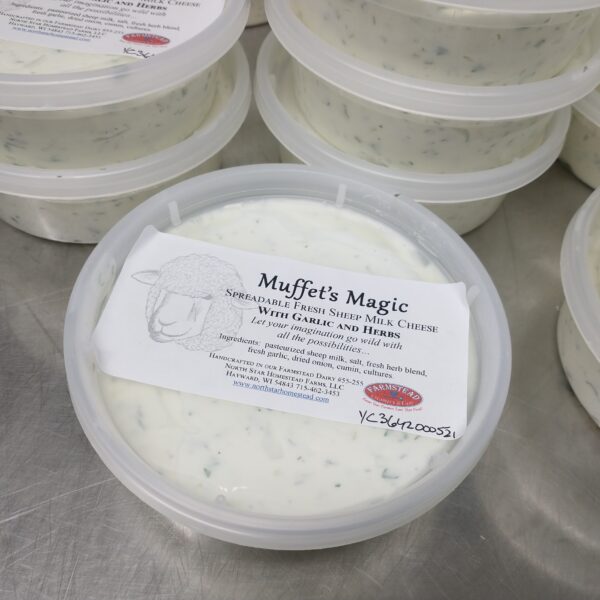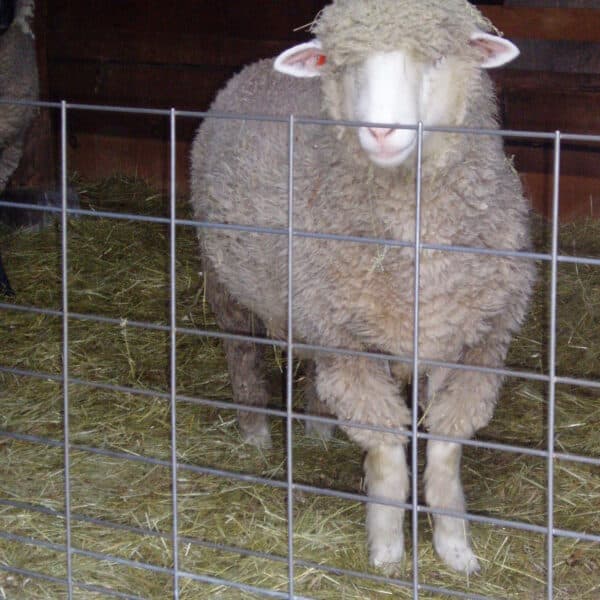 Muffet's Magic Sheep Cheese, Garlic Herb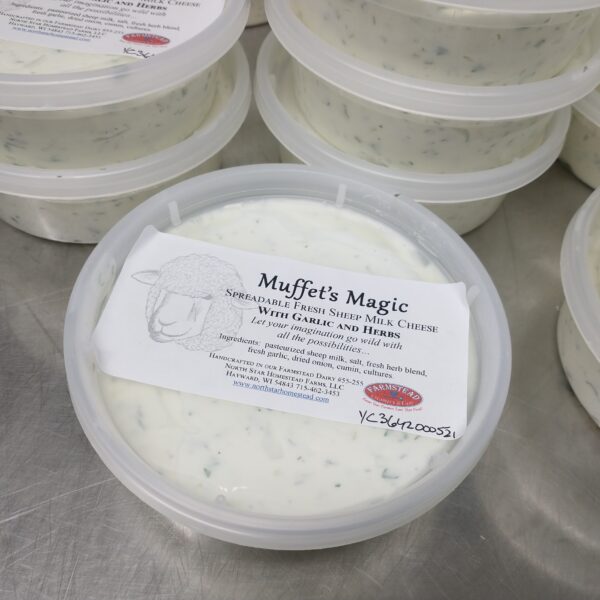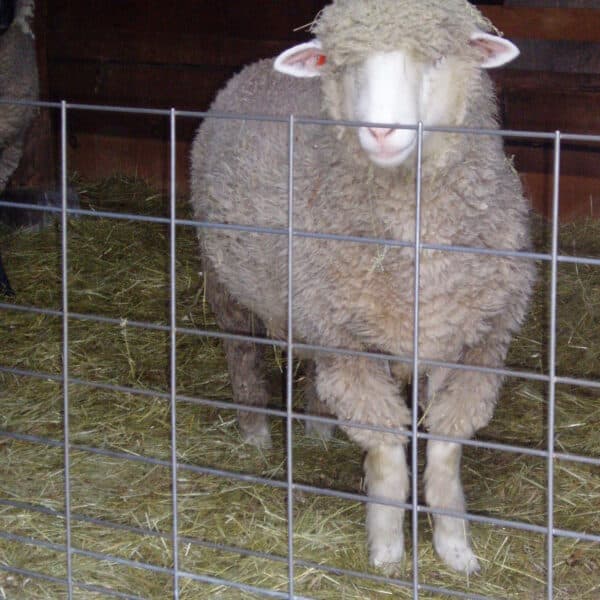 Muffet's Magic Sheep Cheese, Provence
Bring on the cheese!  Fresh on the table, Muffet's Magic soft cheese can be used just as it is or in spreads, dips, salad dressings, and in endless creative offerings.  8 oz. container. 
Ingredients: pasteurized sheep milk, salt, cultures. (plus additional ingredients in flavored offerings)
Sheep milk has a light, smooth texture with a soft, slightly sweet flavor. Similar to cow milk but noticeably creamier, it also lacks the strong aroma and flavor typical of goat milk.  
Many people who come to Farmstead Creamery express concerns about intolerance to cow milk and are interested in healthier dairy products. After trying our offerings made from one of the most nutritious milks available, they are pleased to experience how easily sheep milk based products are digested.
Choose your favorite flavor by hovering over the image of the cheese and adding it to your cart.  If you want more than one type, you're welcome to add additional flavors (or multiples) to the cart.  This product is made in small batches, and availability may fluctuate.