Legendary Italian Gelato from 100% Sheep Milk
Sweet's Dream Gelato To-Go
Sweets Dream was conceived and created in our artisan, small batch creamery by shepherdess, cheesemaker, sheep milk gelato pioneer and entrepeneur,  Kara Berlage. Available in limited quantities  for pickup, delivery or shipment
Add a touch of sweet delight to your meal! Kara's artisan sheep's milk gelato is a classic Farmstead treat. This inventory showcases our available pints and half pints. For cups or cones, we are offering select flavors as drive-up curbside service.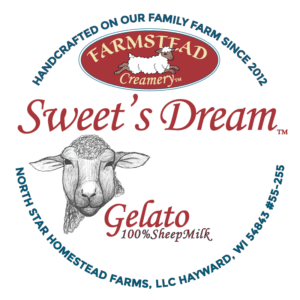 Named in honor of our first ewe Sweet, Sweet's Dream gelato is a delight for all ages!  Many of our clients have food allergies or sensitivities and rely on us to work with them to provide high integrity foods they can trust. Not only is sheep milk delicious, it's also a successful alternative to cow milk products for many of our clients. Sweet would be proud!
Handcrafted for you by Kara Berlage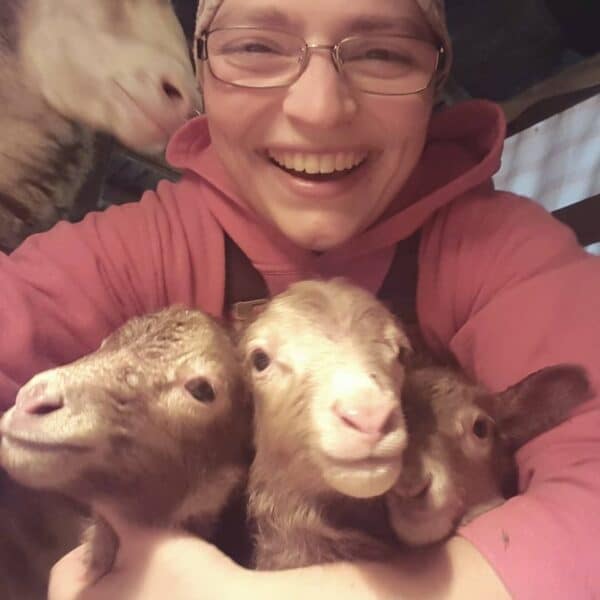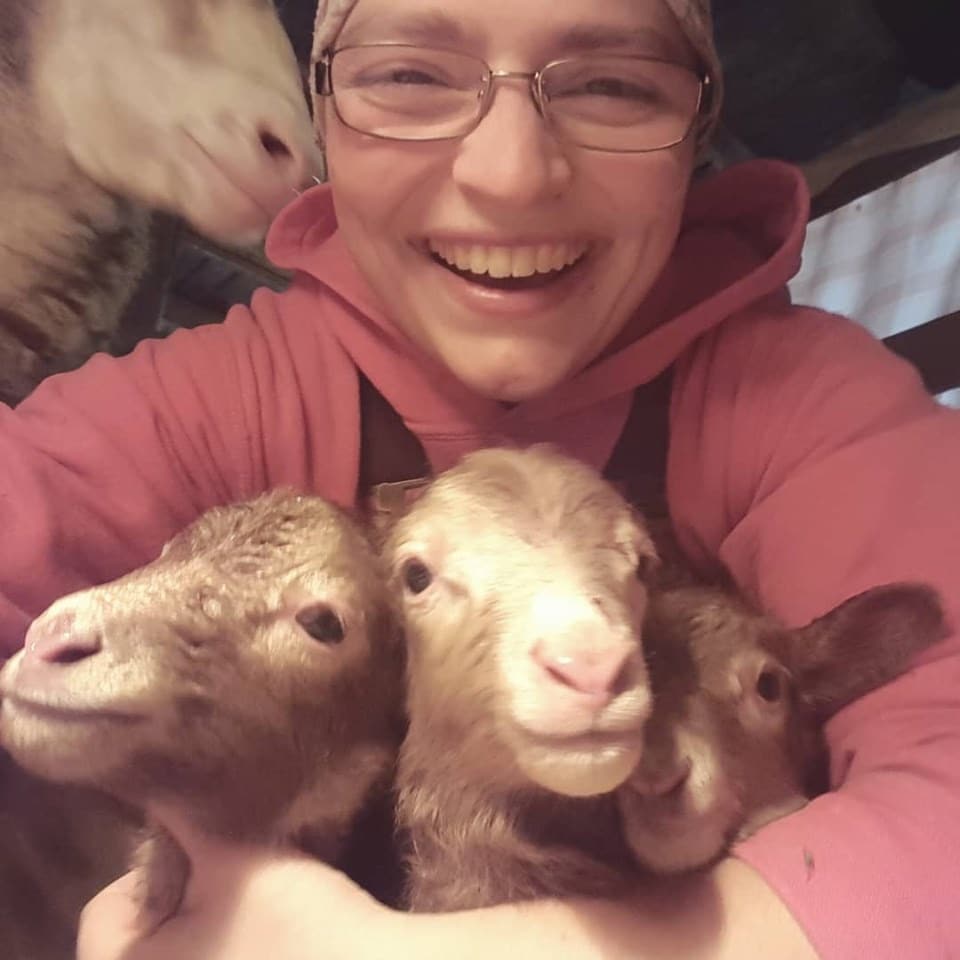 Kara Berlage, farm co-owner, shepherdess, chef, and cheesemaker, spent years training in artisan frozen desserts on a journey to create a 100% sheep milk product.  She even studied with a gelato master from Italy, who helped her craft the unique recipe we still use for making our own base today.  From classic vanilla to decadent chocolates, all-local fruit offerings to salted caramel, there is so much deliciousness to explore and enjoy!
Sheep !
Raised on pasture, our flock of over 120 sheep enjoy the process of munching on a lush, diverse mix of grasses and clovers. The superior quality of their meat, milk and wool reflects the high integrity of their lifestyle and diet.
In the parler
Kara designed our ergonomic raised platform milking parler where she milks the ewes after the lambs are weaned. She then processes the milk to make artisan gelato and sheep cheeses for our A2 dairy and creamery.
Sheep Milk Dairy: Healthy, Tasty, Easy to Digest
Our Farmstead Creamery is where chef and cheesemaker Kara transforms the creamy milk from our sheep into delicious, artisan products.  Working in small batches with high integrity ingredients, our gelato and soft cheeses (as well as the products Kara makes using these) are packed with healthful nutrition and a deep love for the animals and the whole process.  Sheep milk is mild and slightly sweet and naturally is an A2 beta casein milk.  A2 beta casein is easier to digest, and many of our clients who have trouble digesting cow milk products enjoy ours symptom free.  Hooray!  Sheep milk is nutrient dense and high in protein, vitamins, calcium, magnesium, and more.  Enjoy the sheep milk difference with our hand crafted, artisan dairy products.