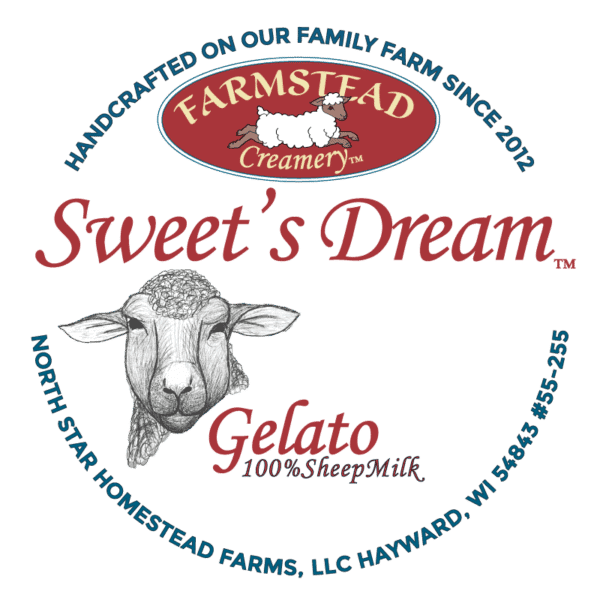 Legendary Italian Gelato from 100% Sheep Milk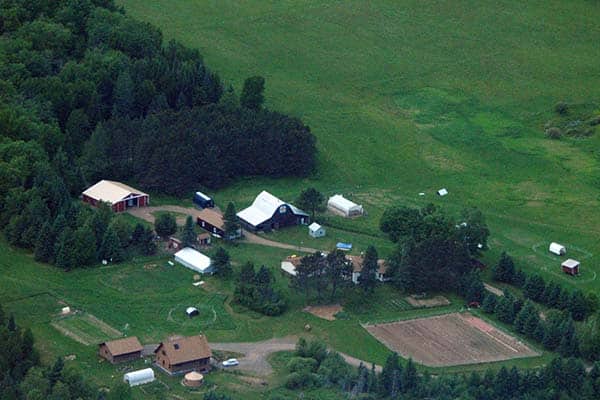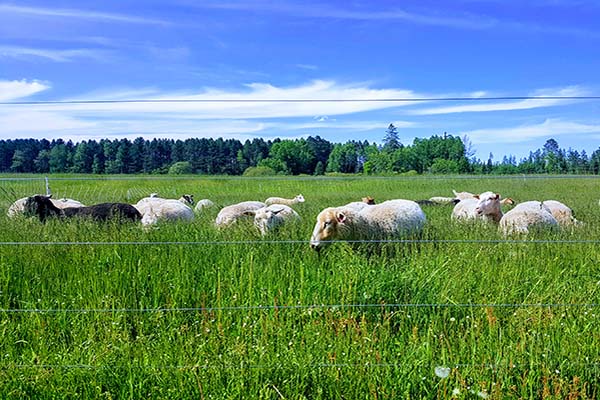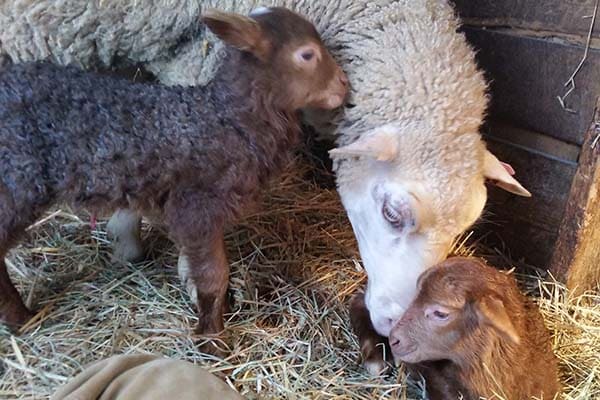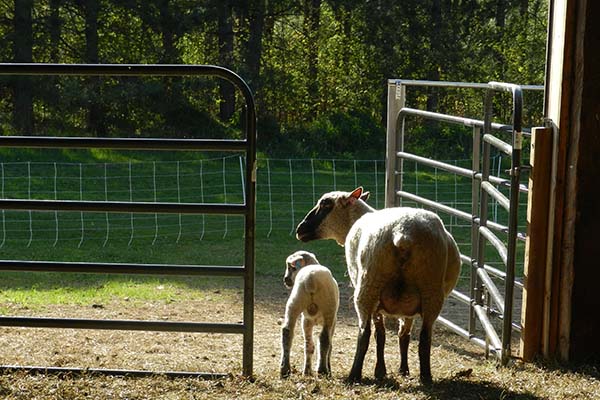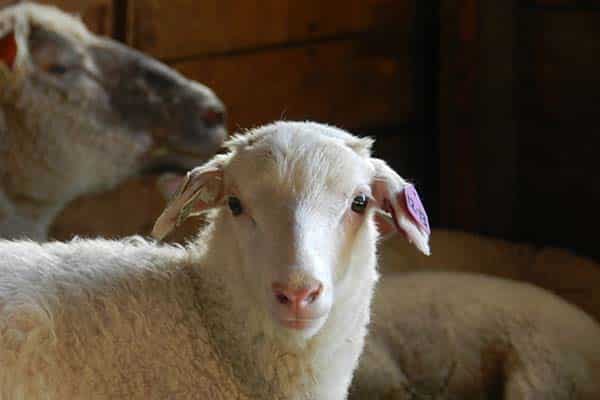 Tucked within the Big Woods of northern Wisconsin, North Star Homestead Farms, LLC (home of Farmstead Creamery) is a physician led, family owned and operated regenerative farm, infused with a vision for a healthy planet and all its inhabitants.  Embodying the lived practices of compassion, biodiversity, and stewardship, our animals enjoy natural, soulful lives under our care.
Our sheep are part of how we are working to heal the earth we tend, rotationally grazing on our pastures in tandem with poultry and guarding equine to regenerate the soil.  We personally attend every birth, and the ewe (mother) is with her lambs through weaning, which grants each lamb a nurtured, healthy start.  At this point, the ewes transition to milking, so we can make delicious product for you.  Many of the ewes have names, and shepherdess and cheesemaker Kara Berlage knows each personality well.  
The Story Behind Sweet's Dream
Named in honor of our first ewe Sweet, Sweet's Dream gelato is a delight for all ages!  Many of our clients have food allergies or sensitivities and rely on us to work with them to provide high integrity foods they can trust. Not only is sheep milk delicious, it's also a successful alternative to cow milk products for many of our clients. Sweet would be proud!
Kara Berlage, farm co-owner, shepherdess, chef, and cheesemaker, spent years training in artisan frozen desserts on a journey to create a 100% sheep milk product.  She even studied with a gelato master from Italy, who helped her craft the unique recipe we still use for making our own base today.  From classic vanilla to decadent chocolates, all-local fruit offerings to salted caramel, there is so much deliciousness to explore and enjoy!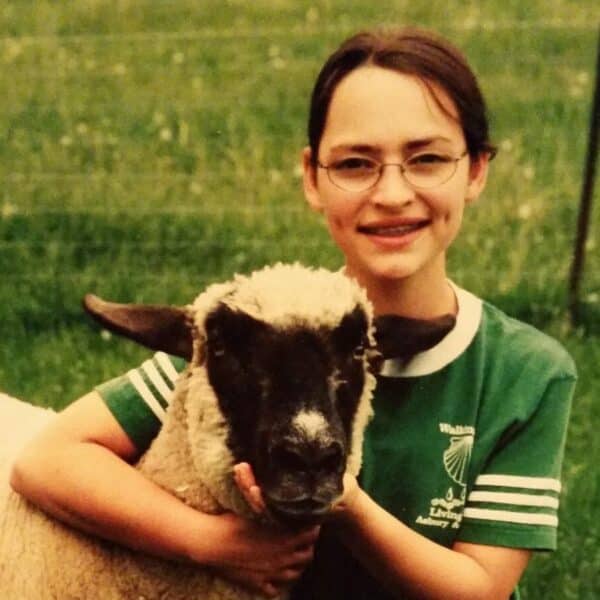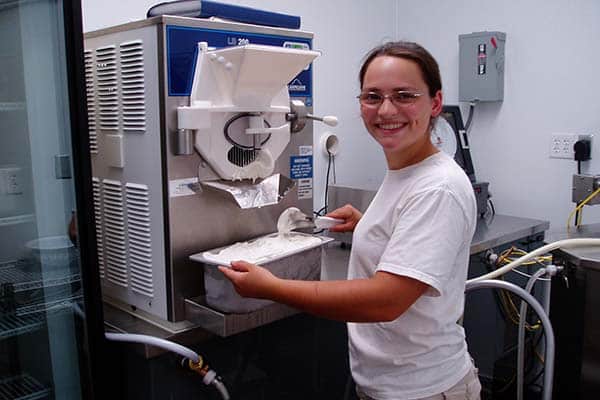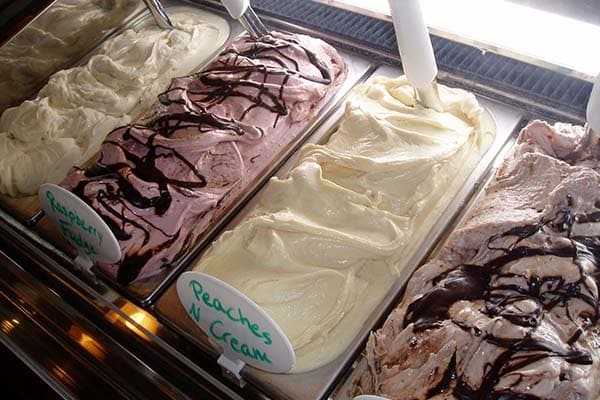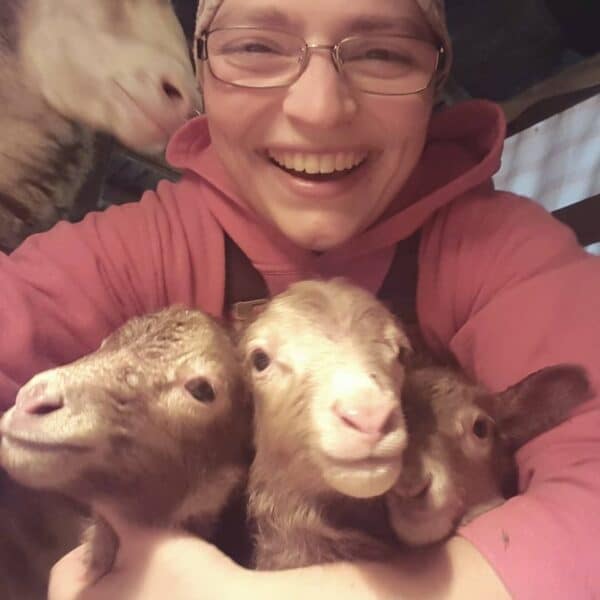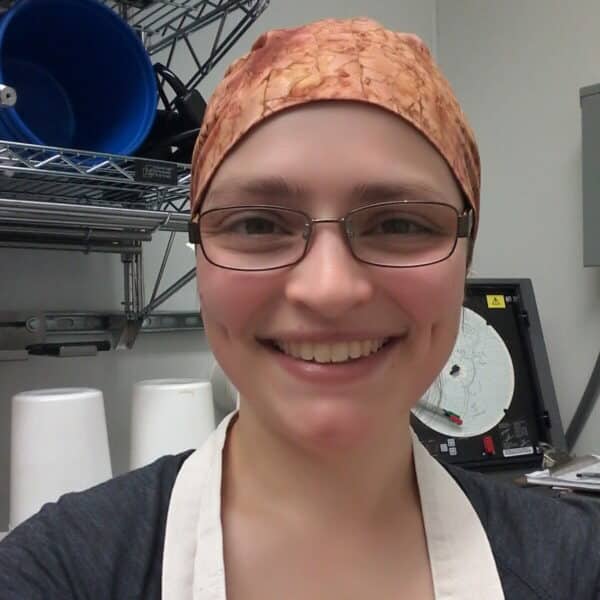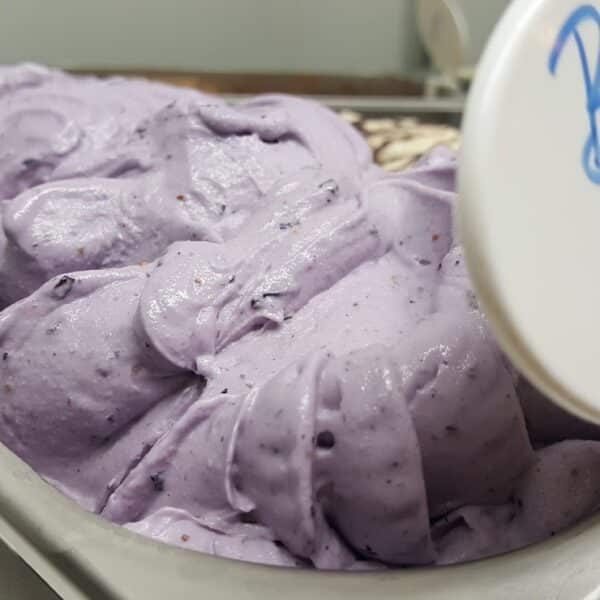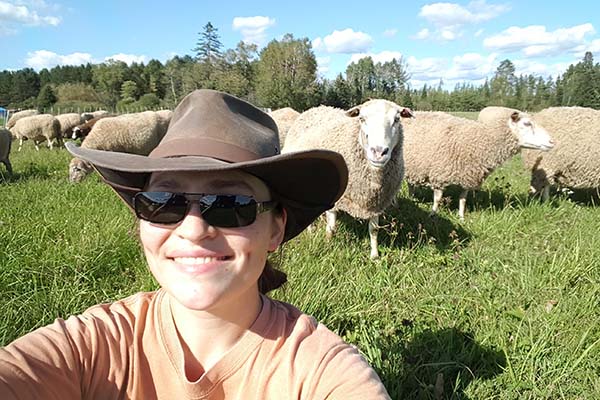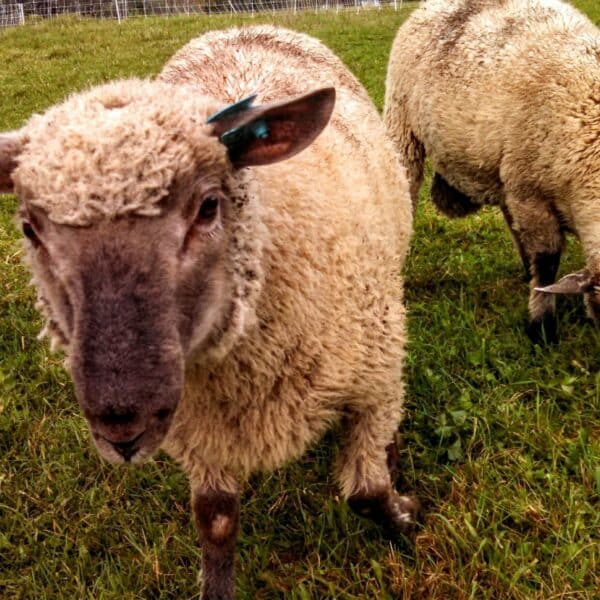 What Makes This Gelato So Special?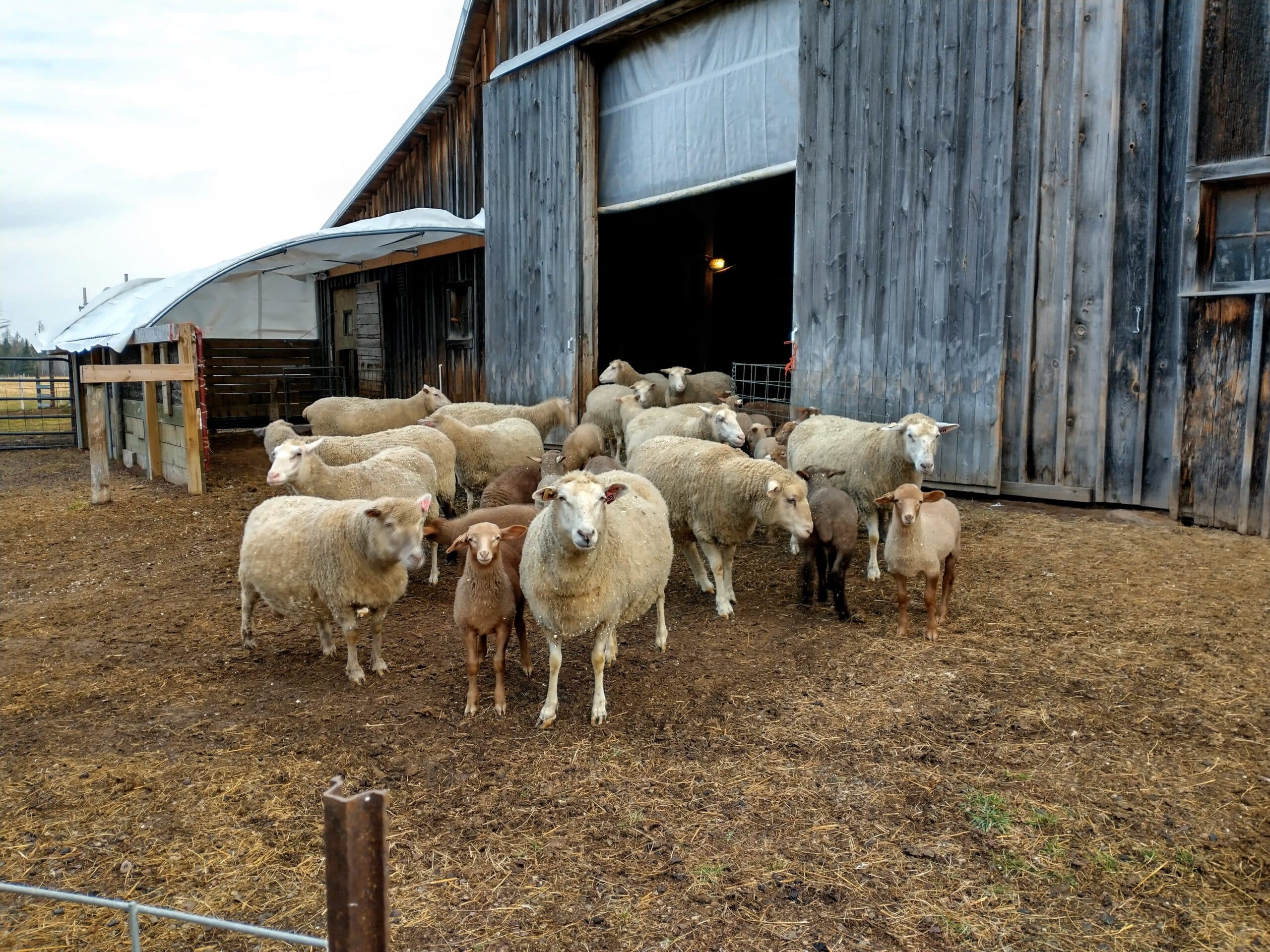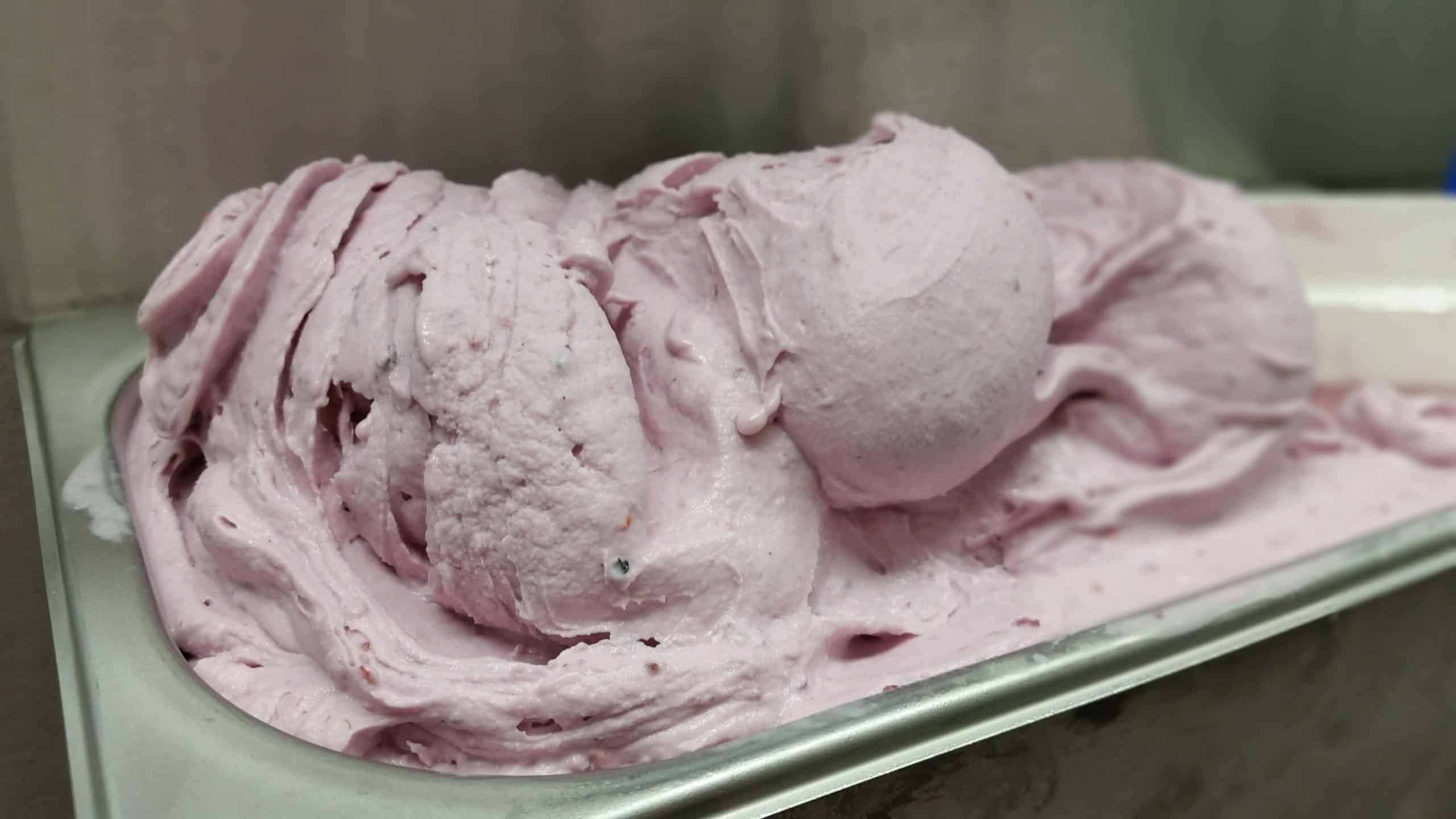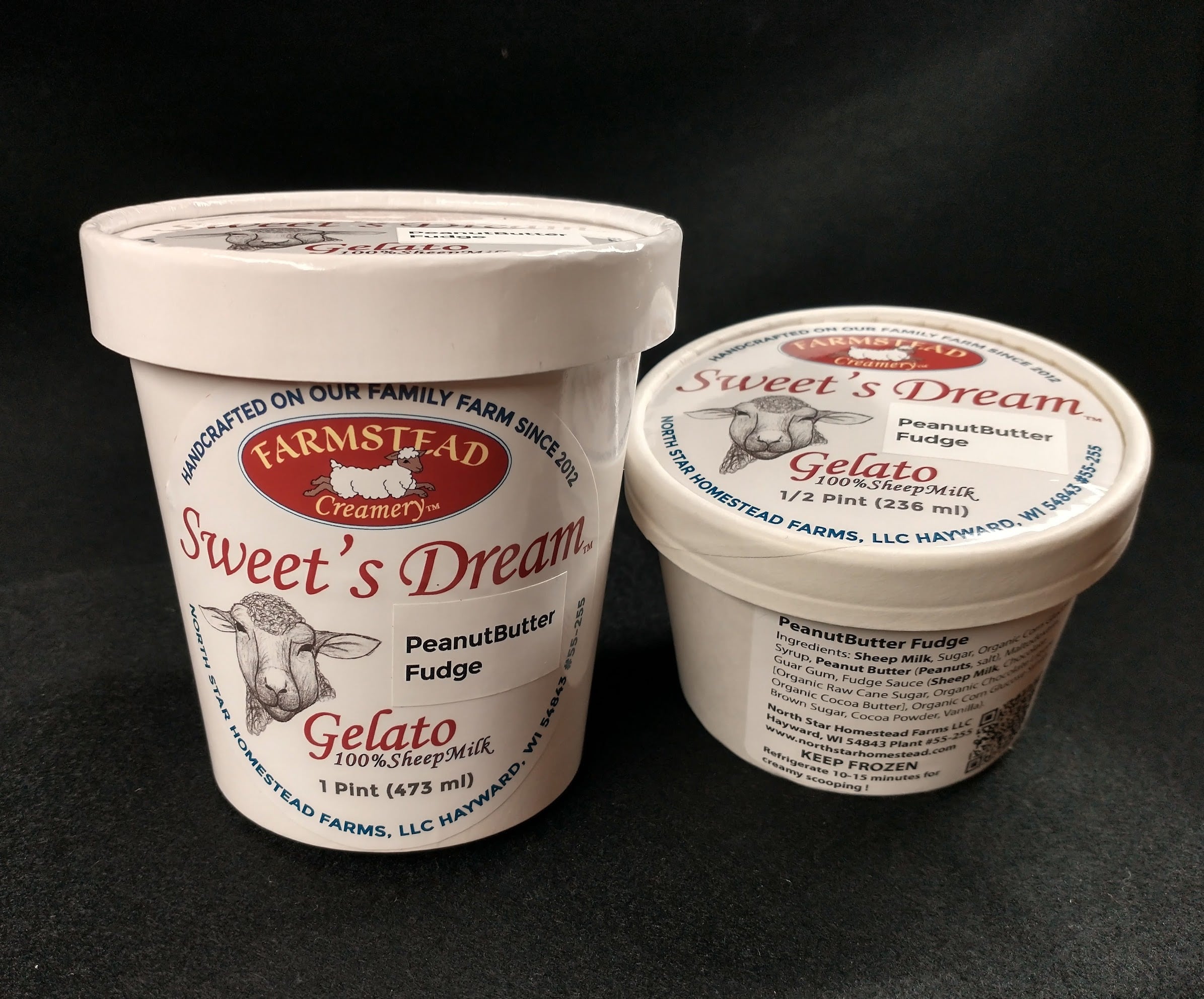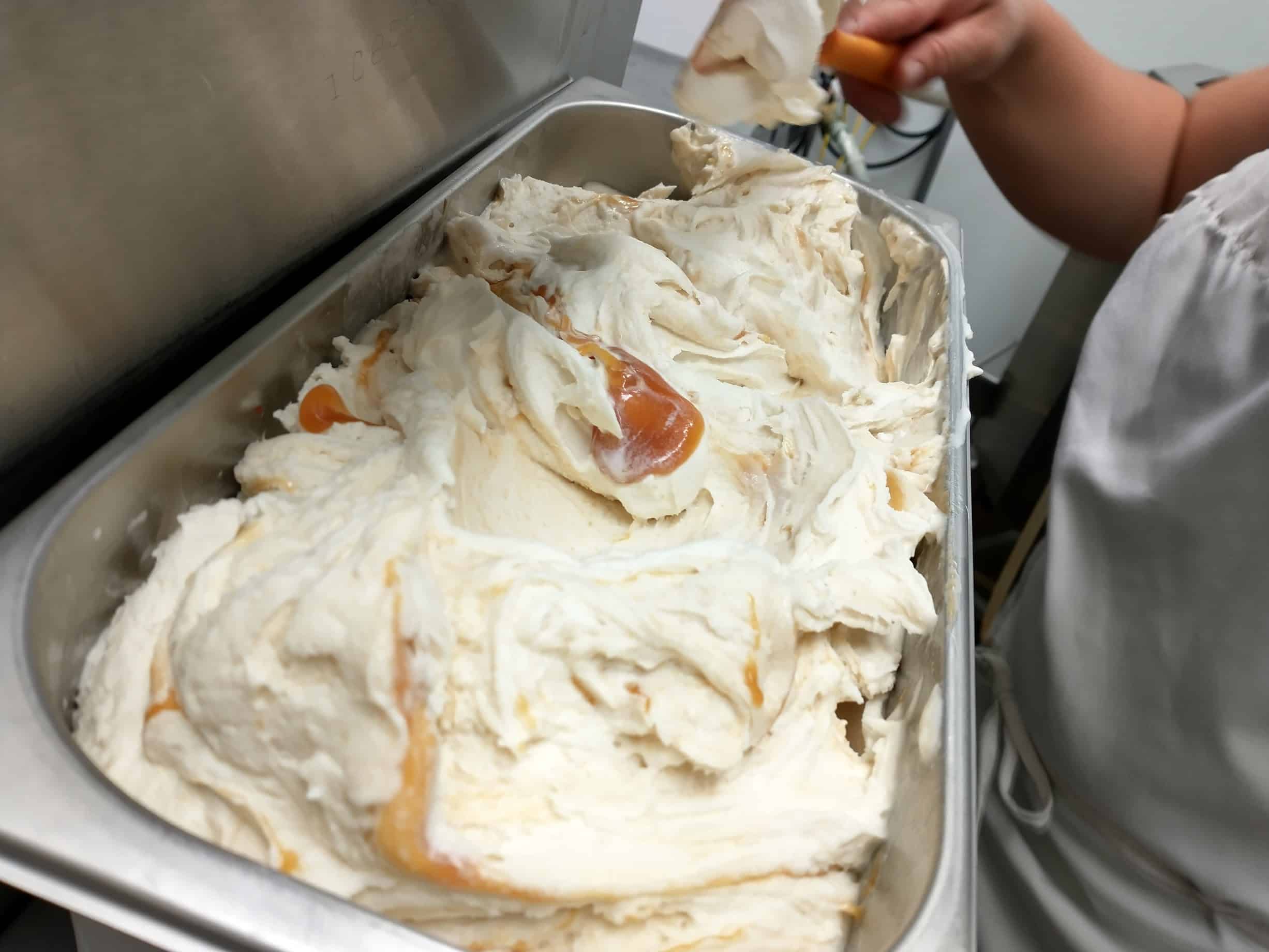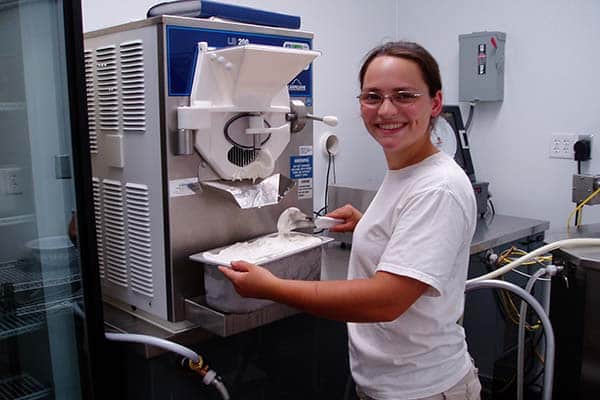 Sweet's Dream (named after our flock's foundation ewe) is an artisan, authentic Italian style gelato that is marvelously creamy in texture while sporting half the butterfat of traditional American ice cream.  Each batch is personally made by Kara in our Farmstead Creamery. Feel good while you enjoy this delightful treat, as sheep milk contains A2 beta-casein and is nutrient-dense, with elevated levels of proteins, calcium and other vitamins, and minerals.
Specific attributes of gelato make it especially well suited to using sheep milk.  American ice cream is high in fat, heavily whipped with air, and often contains artificial flavors to punch through the fat and cold to reach your taste buds.  Gelato is lower in fat (allowing us to use whole sheep milk without adding cream), with half the air and served at a warmer temperature.  These properties allow us to create flavors utilizing local fruit purees and homemade fudge or caramel ripples.  
The creamy texture fresh out of the scooping case is part of what makes the gelato experience so magical.  Here's how to recreate that at home!  Freezers run colder than a gelato scooping case, so raising the temperature 6-8 degrees unlocks that experience.  For best results, place your pint in the refrigerator for 10-15 minutes before serving.
You can enjoy Sweet's Dream as an addition to your favorite dessert or by diving in with a spoon because it's gelato!  But not just any gelato! Because of the unique properties of sheep milk, it will support your immune system and provide essential nutrients while you enjoy it's soft creamy goodness.
The Sheep Milk Difference
Sheep have been part of our homestead farm for more than 20 years, and in 2011, we added sheep dairying to our practices.  All of the milk for our delicious products comes from our own flock and is processed on-site to the highest standards.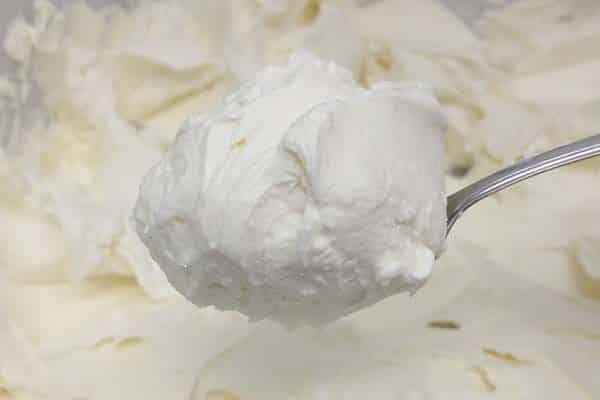 Taste the Difference
Sheep milk has a light, smooth texture with a soft, slightly sweet flavor. Similar to cow milk but noticeably creamier, it also lacks the strong aroma and flavor typical of goat milk.
 Unique properties of sheep milk contribute to these qualities: smaller fat globules and twice the protein of cow milk add to the creaminess, and different free fatty acids than goat milk produces a softer, more pleasing flavor and aroma.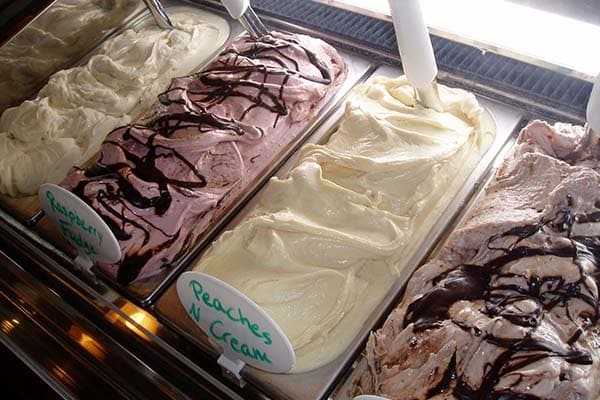 Feel the Difference
Many people who come to Farmstead Creamery express concerns about intolerance to cow milk and are interested in healthier dairy products. After trying our offerings made from one of the most nutritious milks available, they are pleased to experience how easily sheep milk based products are digested.
 Lacking the A1 beta casein found in most cow milk that often results in abdominal discomfort, this naturally A2 protein milk
also contains smaller fat globules with short to medium chain fatty acids and lower amounts of lactose, which contribute to better digestibility.  Another benefit is that sheep milk has much lower amounts of alpha S-1 casein, the protein responsible for allergic sensitivity in young children.

UNDERSTAND THE DIFFERENCE
When compared to cow and goat milks, sheep milk is nutrient dense and naturally homogenized. With two times the amount of butterfat and protein, its nutritional value is exceptional and well suited for making cheese and other artisan dairy products. Small fat globules containing short and medium chain fatty acids allow for a rapid energy supply due to preferential transfer of these fats through the digestive system.
The specific make-up of these fatty acids results in a lipolytic (weight loss) effect and a decrease in total circulating cholesterol, especially LDL.  Higher levels of Vitamins A, B1, B2, B6, B12, C, E and the minerals Calcium, Magnesium, Phosphorus, Copper, Manganese, and Zinc add extra health benefits. The bioavailability of Calcium is improved due to its enhanced binding to the casein proteins prevalent in sheep milk. The bioactive peptides that result from the breakdown of these proteins exert specific biological activities including antihypertensive, antimicrobial, antioxidant, and immunomodulatory effects. Also, sheep milk contains only A-2 beta casein with none of the A-1 protein found in most cow milk.  This is the component responsible for many of the digestive issues common to cow milk intolerant individuals. 
From all of us at North Star Homestead Farms working toward our vision of a healthy planet and all its inhabitants, we are committing to completely transitioning Farmstead to only A2 dairy products either crafted in our creamery right here on the farm from A2 milk from our flock of sheep or intently sourcing products from other quality, sustainable A2 dairies.  We hope you find this information beneficial to improving your Health Span.
Select flavors also available at the following locations: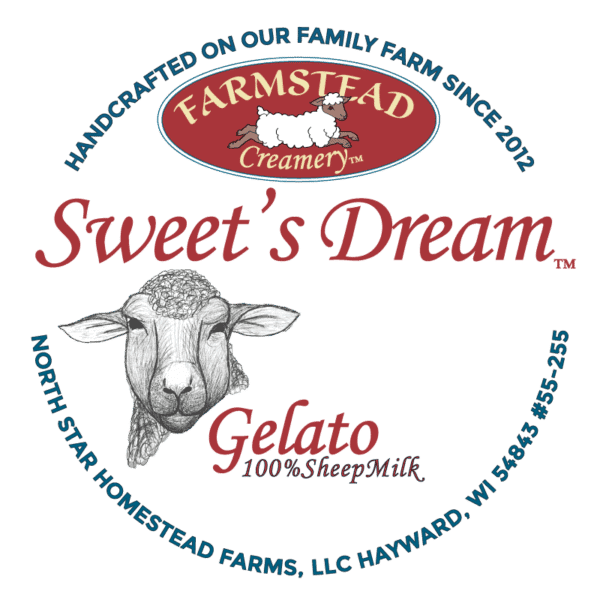 Chequamegon Food Co-op
700 Main Street W, Ashland, WI
Metcalfe's Hilldale
726 North Midvale Blvd, Madison, WI
Metcalfe's West
7455 Mineral Point Rd, Madison, WI
Metcalfe's Wauwatosa
6700W. State Street, Wauwatosa, WI
River Market Community Co-op
221 Main St. North, Stillwater, MN
Viroqua Food Co-op
609 N Main Street Viroqua, WI
Peoples Food Co-op
315 5th Ave. S, Lacrosse, WI