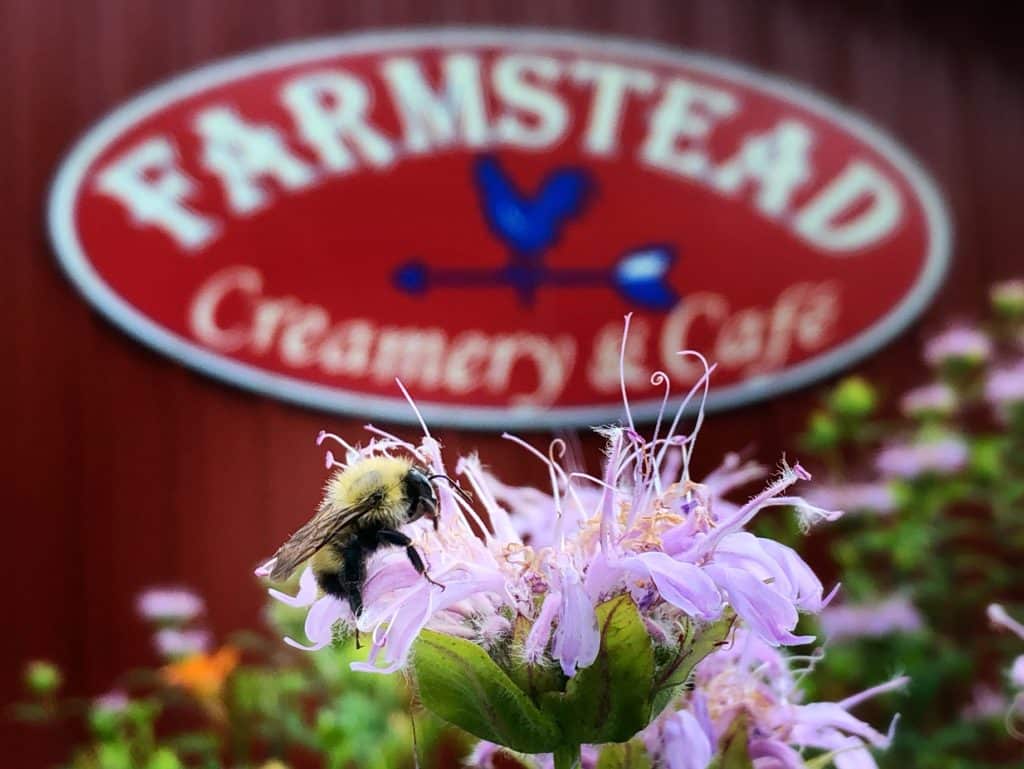 Greetings valued Friends of the Farm! We are reaching out to you personally at this time to share with you our developing vision for Summer 2020 in the face of COVID-19. We have made dramatic and significant changes to our business since March, closing public access to the farm and inside Farmstead and launching a whole new website with e-store. This includes a whole section on COVID-19, with thoughtful articles we've written to share critical information about what's happening, how it applies to you, and what you can do right now to stay as healthy and safe as possible
While many Hayward businesses may choose to return to a "business as usual" model once government restrictions are lifted, we will be keeping practices that are medically sound for containing and preventing the spread of the virus at the forefront of our decisions and offerings. We are inviting you, as friends and select clients, to add your input into the brainstorming session so that together we can craft an engaging, supportive, and delicious summer.
Key Elements of Changes at Farmstead
Change can be daunting, but it is also an invitation to empowerment. Influenced by Ann's medical background as a family physician and the cutting-edge scientific information to which she has access, summer at Farmstead will be different from other years. We are adapting and transforming, creating solutions so that you can have the best access to high-integrity foods while avoiding the need to gather. Admittedly, we will miss the social aspect of Farmstead as a community space, but we will seek to create as much connection as possible, both during pickups and online.
Farmstead Creamery is tucked on our nearly 250-acre working family farm, so we must be careful of the safety and health of our livestock. While we had hoped to offer farm tours again this summer, along with our beloved celebrity animals, but that cannot be. Instead, we will be developing educational videos that offer a virtual farm tour and experience with the animals. Want a video walk in the greenhouse? What kinds of virtual farm offerings would be helpful?
To protect the biosecurity of Farmstead, access restriction will continue through the summer. Our new online store is our key access point, and we will not be handling physical money. But this e-store has grown to offer so much more than our physical store has in the past. Keenly away that grocery stores are a high-risk location for contracting COVID-19, we have partnered with a Minnesota co-op supplier to carry a wider array of regional and Organic produce such as oranges, avocados, asparagus, onions, and mushrooms as well as essential dry goods such as flour, oatmeal, oils, sugar, and beans. Chef Kara is making and freezing soups, pasties, gnocchi, and other goods for you to take home and enjoy. Populated with over 300 items and updated daily, our e-store is an easy-to-use platform for ordering either for pickup or along our delivery routes. As a local, high-integrity food source, we see this feature as our primary service this summer. We want you to be able to source foods you can trust from people who care about your health and safety. Ideas for additional items that would support your high-integrity sourcing needs (both raw and prepared foods) would be greatly appreciated.
Meals will see the biggest change at Farmstead, as we will not be offering in-house dining. We know that for some of our clients, Farmstead is the only place you can safely eat out or bring your friends and family with dietary constraints. Instead of our previous arrangement, we are looking at creative ways to offer pre-order take-out on select days, including wood-fired chef's choice on Thursdays, fish Fridays, and our signature wood-fired pizza Saturdays. Breakfast offerings (Bismarks and sourdough Belgian waffles) will be condensed to Sundays, while Chef Kara would focus her ancient grains baking efforts on Tuesdays and Thursdays to help you source a great array of her treasured, healthy baked goods. Gelato will continue, with pre-order for both pinted and scooped options to-go. All these offerings would be made available for pre-order via our website for curbside pickup.
We also want to keep our creative community fed. Missing Laura's needle felting classes? She is making kits that you can take back to the cabin to enjoy. Each comes with a link to her video tutorial, so it's like you're sitting right next to her in your own class. We are also planning to live-stream many of our treasured cultural and music events–possibly through StageIt or another online platform. Kara is also starting to video cooking and baking tips! You can find a preview of this in the Taste of the Farm section of the website.
Farmstead is all about simple foods done well, sourced local, and infused with kindness. We want to help you bring that Farmstead experience home. Even though we cannot be together in person at this time, we can all be together in purpose towards a healthy planet and all its inhabitants!
We Want to Hear From You!
This is our current vision, but we want to hear what you are thinking. Maybe there is a service or offering that would help your high-integrity food sourcing needs this summer. Are there tutorials or live-stream events that would help you make the leap for bringing the Farmstead experience home? How might we support your cabin life this summer? Maybe there's something we haven't even thought of! Please use the form below with your suggestions, creative criticism, ideas, and feedback. We will consider each opinion carefully in perspective with our necessary constraints and will be in touch for brainstorming. Thank you for your time to help us craft Summer 2020 together.