This page is dedicated to our community outreach initiatives, why they matter now, and how you can benefit or be involved. We will continue to update this page as we move forward with integrity and purpose.
Think Global, Act Local: Medical Masks
3/25/2020 Issues arise at universal levels that can seem insurmountable, like global shortages of much-needed supplies. Instead of being overwhelmed, there may be something you can do right now to help make a difference at the local level. As large scale systems break down, the truth of the efforts of each of us as individuals shines through. For instance, knowing the real need for medical masks will soon hit our area, Kara is spearheading making our own improved fabric versions and offering them to friends on the front lines of care. This has since spread virally (how apt a term at this time) online, and now she is launching a campaign to help others learn how to make this personal protective gear.
For the science on the best materials for making surgical masks, see this resource
For an excellent video on wearing masks from the World Health Organization, view this video
Materials You Need
9×9 inch woven cotton fabric
9×6.5 inch cotton T-shirt material
9×3.5 inch cotton T-shirt material
8 inch piece of florist wire or pipe cleaner
4, 18-inch long, 1/2 inch wide ribbon, bias tape, or other tie
sewing machine
UPDATE: After making the video, Kara has since added working a zig-zag stitch across the top, improving the process of locking in the wire.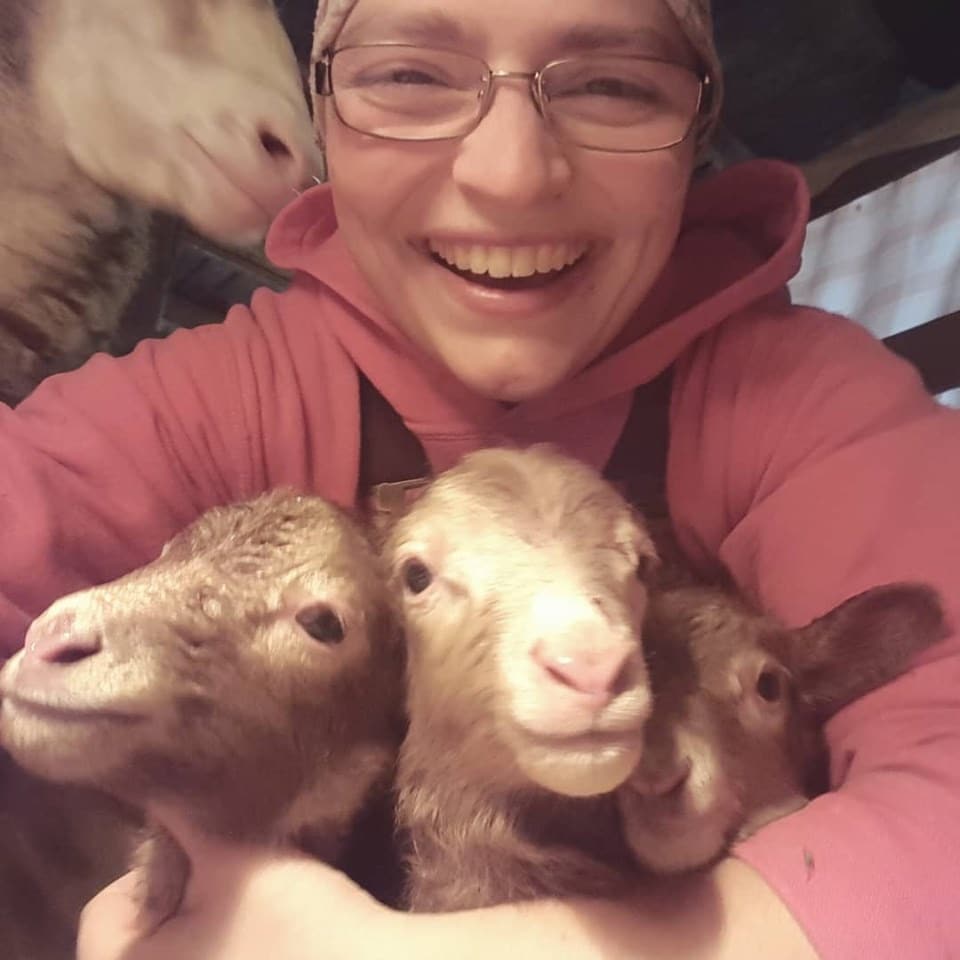 Kara Berlage
Chef, cheesemaker, baker, and shepherdess, Kara has a deep appreciation and involvement in the health of not only the animals on our farm but also our friends of the farm. She also spearheads Dancing Lamb Studio, featuring creative offerings from our farm's sheep and natural fibers. Discover some of Kara's many creations–both edible and decorative–on our e-store.
---
Therapy Harp: The Gift of Healing Sound
"Wising for you Peace and Healing in these difficult times" ~Laura Berlage
3/25/2020 Creative expression is central to the human spirit. It is an often-overlooked piece of whole-person health, and we all have creative abilities. Engaging in creative activities increases vitality and positive outlook—important aspects of keeping the body and mind healthy. Music has been shown to be therapeutic and healing. More recently, the realm of therapy harping has received increased attention in the medical world. Laura's recent recording offers that experience for you with a free digital download. Sit back, close your eyes, and take a break from the stressful situation with this soothing set of Celtic Harp tunes.
Tunes featured: "Da Day Dawn," traditional Shetland air, "Brian Boru's March," ancient Irish melody, "After Hours," original by Laura Berlage.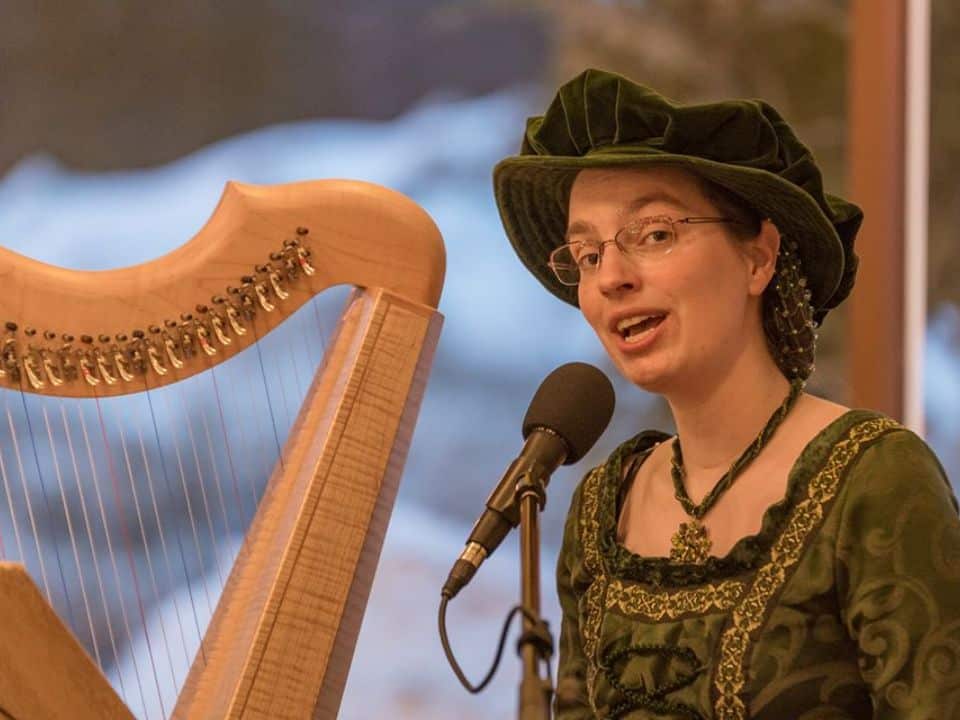 Laura Berlage
Poultry fancier, fiber artist, customer service central, and voice of the farm, Laura is also a recording artist and interdisciplinary musician. Her love of the Celtic music and balladry pulls from ancient wisdoms and experience, while her original pieces bring to life the uniqueness and universality of the human experience. Stay tuned for fresh recordings.
---
Helping Hands for Wild Friends: Rehabilitation Nests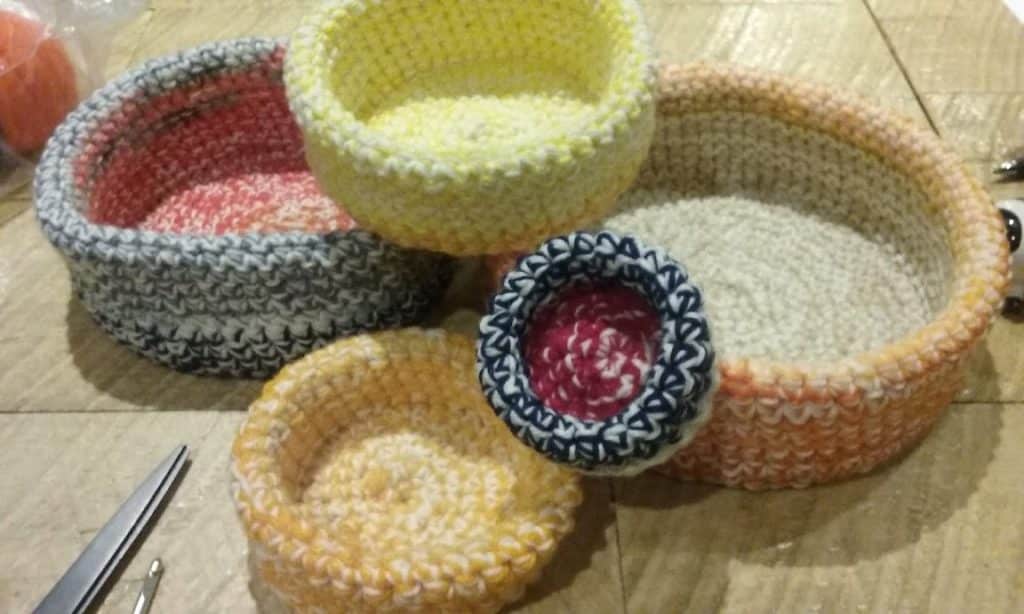 "The fires in Australia brought to our attention the material needs of animal rehabilitators–both abroad and at home. These crocheted nests will become sheltering homes for recovering wildlife right here in the Northwoods." — Laura Berlage, North Star Homestead Farms LLC
1/11/2020 Winter can force us to face the suffering that surrounds us. The cold bites our faces, our dogs hop on three or two legs, aging loved ones struggle and pass on. We can swing through spring and summer infused with a sense of bliss, but winter holds a pitiless side that reminds us of our own mortality and pain that all living beings endure. The epic fires in Australia rallied crafters across the globe to create approved items to assist wildlife rehabilitation. But there is local need too. I have given myself the personal challenge to make 60 nests, sending these handmade shelters to the Northwoods Wildlife Center in Minoqua, Wisconsin and the Wildlife Rehabilitation Center of Minnesota in Roseville. You can make nests for your wildlife centers too or donate yarn to the cause. Below is a link to the pattern!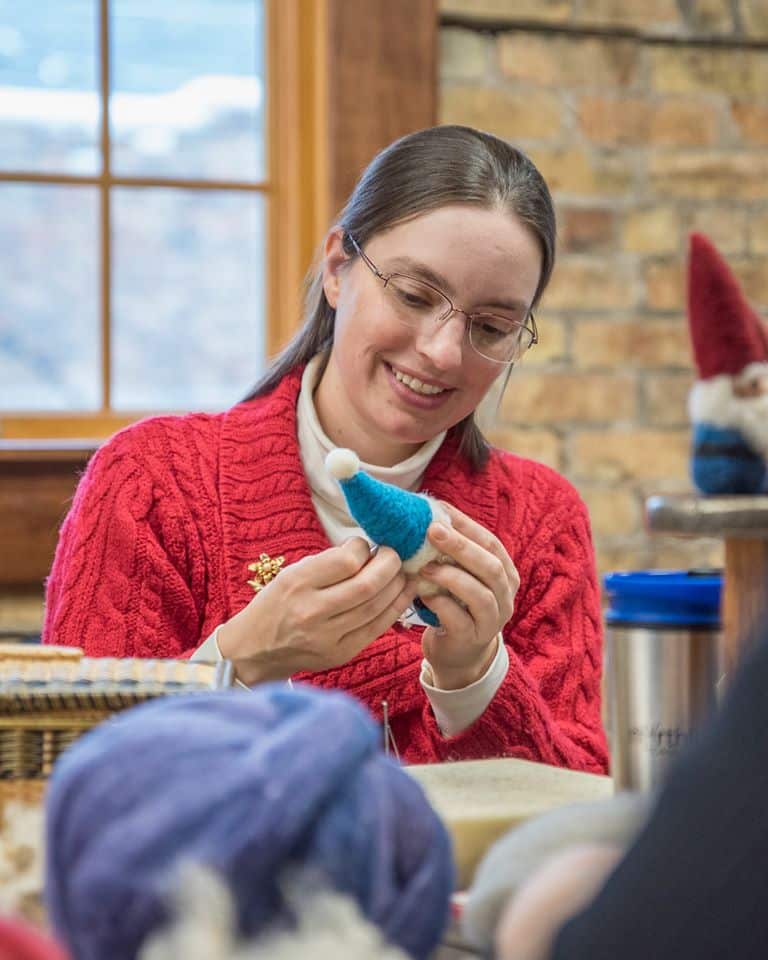 Laura Berlage
Accomplished fiber artist, instructor, and designer in many mediums, Laura's primary gallery space is our own Farmstead Creamery. She also maintains an engaging blog and tutorial space on her Erindale Tapestry Studio website.