3/15/2020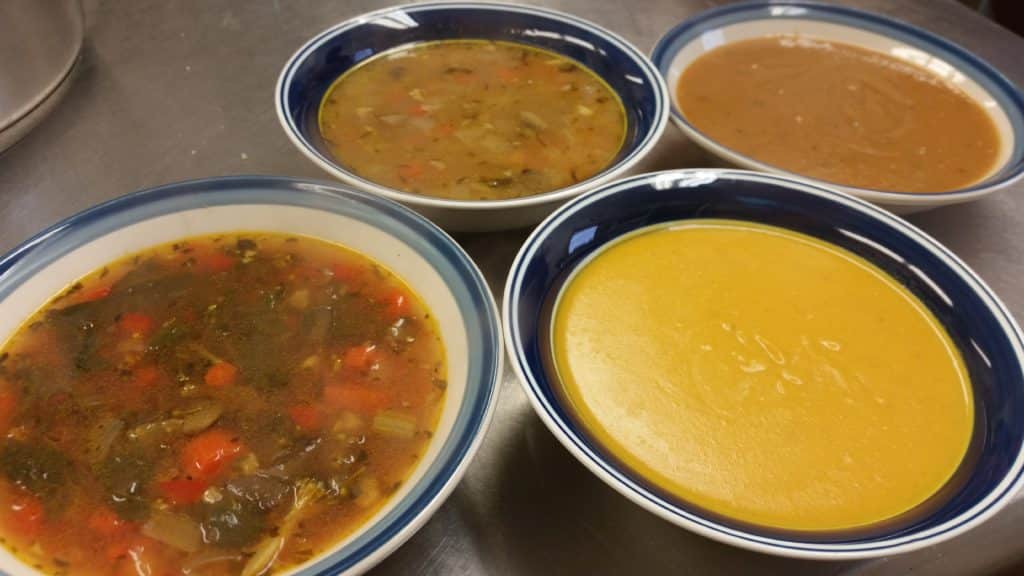 Dear Friends of the Farm,
Our guiding principle is to promote, support, and empower whole-person health and wellness.

With COVID-19 turning our social landscape upside-down and with closings happening everywhere, our farm and family is actively working to be part of the solution, using our medical knowledge and remote location to carry initiatives forward with intent and integrity.

Already, we have pulled having our twice-monthly farmer market at NorthLakes Community Clinic. Standing for four hours in a medical waiting room vending food is just not prudent at this time. But we are still very dedicated to serving our community, so then the question became what is prudent? What and where is the need and how can we best serve?

Currently, social distancing is being offered as the first line of defense, not only for individuals reducing their risk of infection but also for helping to reduce the risk of unwittingly giving the virus to at-risk loved ones and overwhelming the medical system with cases. Social distancing (abstaining from social gatherings and keeping physical distance from others) is the reason behind school closing, events being cancelled, and ghosted airports. More will be needed to make a difference. See this article by Dr. Asaf Bitton to read more and the science behind it.

But it also means impact close to home. For instance, cooking at home is much lower risk than eating out or bringing home takeout. Yet, going to the grocery store has its own cadre of risks as foods on display are open to being touched or coughed upon. So, you're penned in from both sides!

Or are you? This is where we're focusing our efforts. In a dedicated effort to be proactive about your health, we are shutting down serving meals at Farmstead for the time being. Farmstead Creamery is still open as a local foods hub and shop. Pre-packaged under stringent sanitary conditions with minimal handling, foods grown right here in our greenhouse or on our farm see no warehouses, delivery trucks, inventory managers, grocers, shelf stockers, etc. that are typically between you and your food.

So, instead of vending at a farmer market setup, we've worked overtime to launch our secure e-store, which allows you to peruse inventory, adding it to your virtual cart before checkout. At checkout, you can select to have your items ready for pickup at Farmstead on a certain date, pick up on 1st and 3rd Wednesdays at the library drop in Hayward, or any of the number of regional pickup locations throughout Wisconsin and Minnesota we offer in tandem with our CSA program. This means that access to high-integrity foods from our farm continues with a dedication to being a part of the solution to the crisis, not part of the problem.

Here is the link to the store.

We are also focusing on creating healthy, nourishing, safe foods that you can heat at home to enjoy the goodness of Farmstead while we take a hiatus from serving meals—frozen soups, pasties, and ricotta gnocchi, or homemade breads and muffins. The virus cannot survive freezing or cooking, so creating meal options to prepare or finish at home is a great solution. At a time when we must all keep our immune systems strong, eating healthy, balanced, and clean foods is terribly critical.

We are even expanding our ability to ship goods to you, whether you are near or far from the farm this time of year. Coming up to the cabin to get away from the city? You can also use the ordering method to pre-select foods for pickup, making it easier to source effectively during your time of retreat or time of seclusion.

Source smart, source high-integrity from dedicated people who care and you can trust. Your health and wellbeing are our priority, and we are here to support you 100%. If we need to support you with special arrangements, let's talk. If you're uncomfortable ordering online, please call us at the farm. 715-462-3453.

Social distancing doesn't mean leaving each other in the cold. It means being smart about how we look out for each other. It means thinking about community in a whole new way and placing integrity first. Guided by our sustaining vision for a healthy planet and all its inhabitants, we are leading the way to new options for access. This is a process of refinement, so if you have ideas or suggestions for serving your needs, please let us know. Stay safe, stay healthy, and know that we care. See you down on the farm sometime.
~Team Farmstead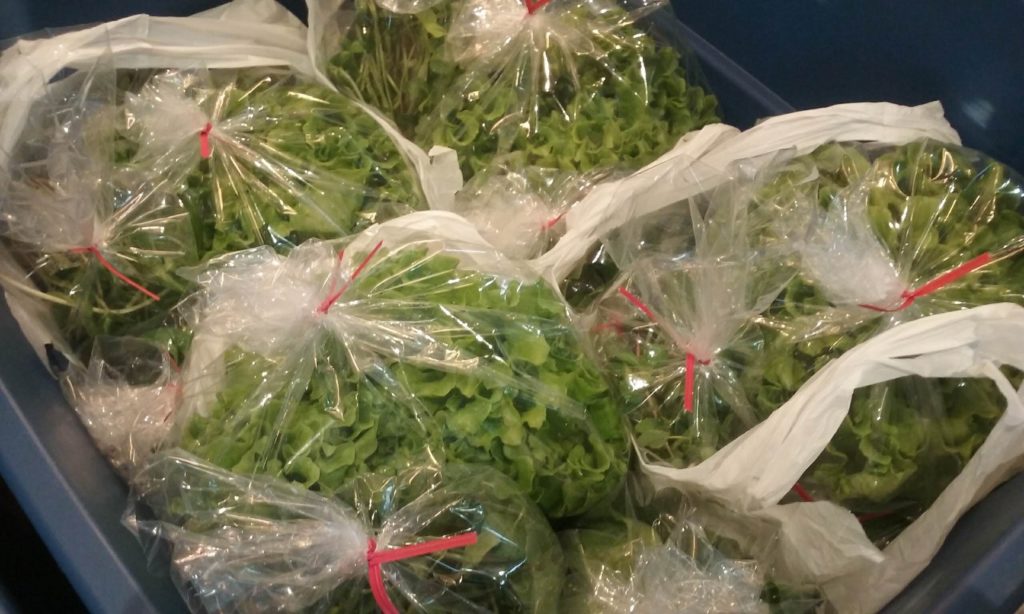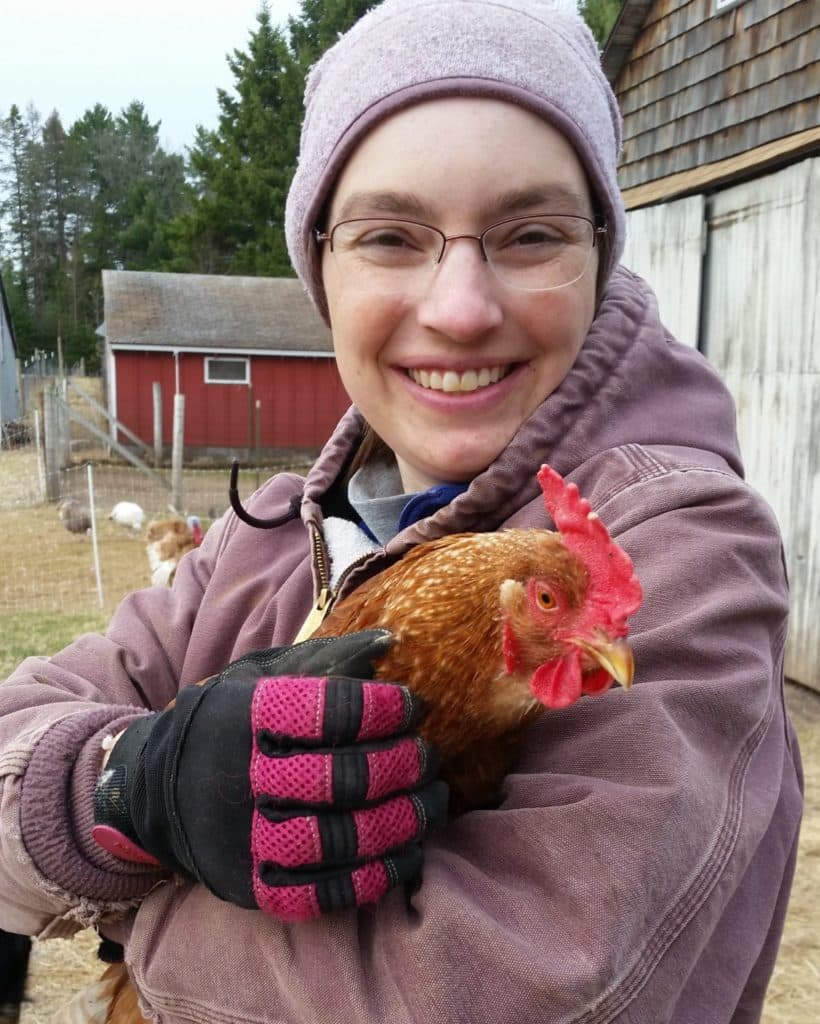 Laura Berlage
Laura writes our weekly "Down on the Farm" column (launched in 2012), which is featured in several local newspapers. This same article was a feature in our monthly email newsletter to our "Friends of the Farm." A monthly favorite from the "Down on the Farm" series is often featured in these newsletters.