Earth Day Thoughts During a Pandemic
4/20/2020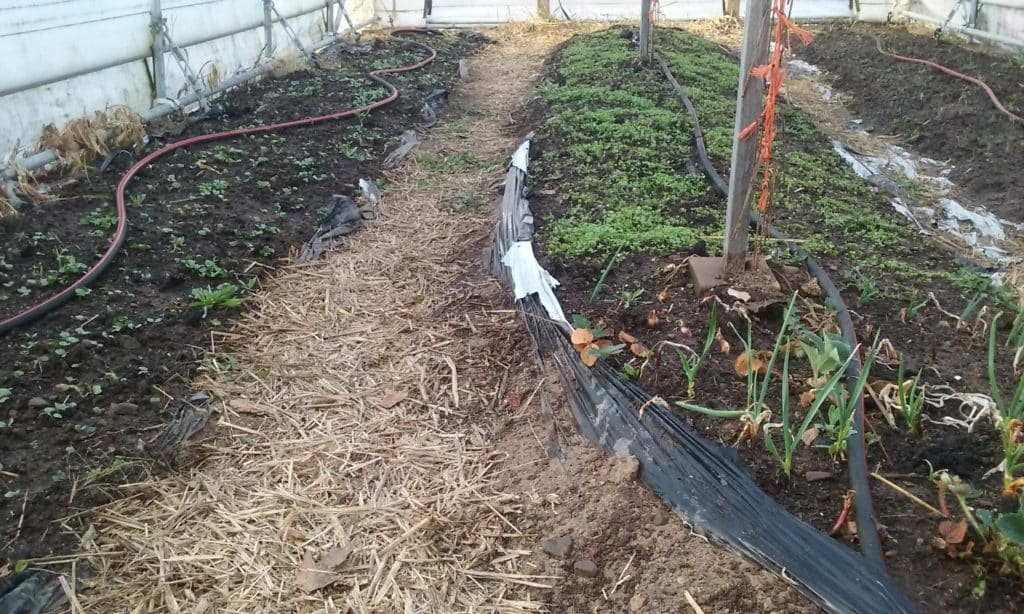 This week, we celebrate the 50th anniversary of Earth Day. As the farm makes its halting transition from winter into spring, I found myself thinking on the lessons we can draw from Mother Nature during this pandemic crisis.
It seems fortunate that we must face the stress of COVID-19 at springtime. Each morning when I rise from a restless night, the Red-winged Blackbirds are singing their hearts out at the tops of the pines, pussy willows thrust out their yellow-green pollen, and still white-footed hares scamper off into the brush. The purple crocuses open wide to greet the warming sun, and robins peruse the barnyard for tasty snacks.
Nature is going about her business with a calm optimism that brightens my morning and reminds me that while many things have changed, hope in the promise of spring is constant.
In fact, all over the world, nature is rebounding—with Venetian canals clean enough for swans and dolphins to reappear, evacuated beaches calm enough for hordes of sea turtles to lay their eggs, skies cleared enough to see across valleys and off to distant mountains where once smog had obscured the view. Nature is taking a deep breath as we all recluse at home. A very happy Earth Day to her!
From this, I hope that we can learn ways to continue the trend towards allowing nature to heal and regenerate. Here are some thoughts:
Embracing the Beauty of the Simple Life
This year, plant a garden—even if it's a small one or planters on your porch. Grow something edible, something that you can enjoy both in the tending process and at the table. If we all grow some of our own food, this will ease the pressure on our overburdened food distribution system and bring sourcing home. If you don't have the opportunity to start growing your own food, find a local small farm that can be your source. Or both! You don't need to grow everything you eat, but you can start with lettuce and tomatoes and green beans and enjoy the process. If you like arugula, it grows like an edible weed in springtime, so you can plant it almost anywhere and have tasty greens in a month's time.
Take time each day to observe nature. Enjoy a walk outside without ear buds, asking your busied thoughts to take a pause while you listen to the birds sing, watch the deer in the field, notice the swelling buds on the trees. Find a body of water and linger by its edge for a while, listening. Notice the smells of the earth awakening. When doing morning chores, I always wish a good morning to the wildlife I encounter—from the returned pair of Sandhill cranes inspecting the pig pens to the clutch of sparrows at the peak of the barn roof above the water hydrant. Observing and appreciating are key to cultivating a deep value of the natural world. If you have children in your life, take them with you on these nature walks.
Continue your practices of hygge (hoo-ga), with time for Fika (fee-ka), simple joys in the moment, a cozy environment, creative projects, and homemade foods. Selfcare doesn't have to be a massage or a trip—it can be as wonderfully simple as a cup of tea and a good book or relaxing with a musical instrument at the close of the day. Hygge practice isn't just for wintertime, and it can help remind us to find everyday joy in the small but meaningful comforts we have right here at home.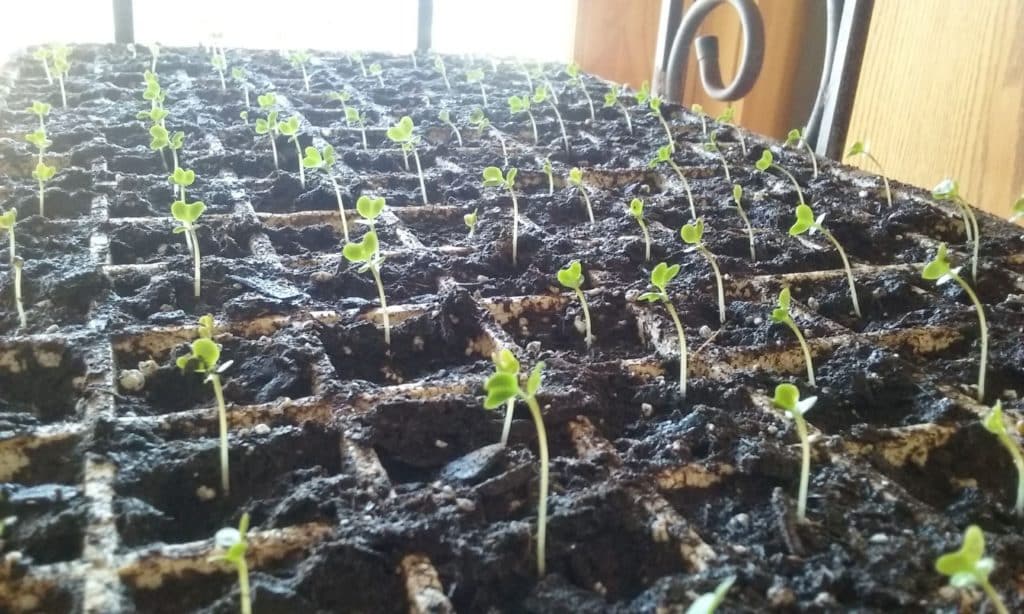 Use Technology Rather than Travel to Connect
It really is a tragedy that we're calling the current practice "social distancing." In other countries, the phrase "physical distancing" is being used, which is much more apt. Just because we are not physically together doesn't mean we have to be socially distant. Instead, it is inviting us to be creative about how we socially connect in these difficult times.
Can you imagine emotionally working through this pandemic situation without phones and the internet? Unlike other times in history, we have the luxury to remain in conversation and in virtual view of each other through this process. And as we transition our interactions from running around to see each other to connecting online, Mother Nature is clearing out the air we breathe in the absence of the exhaust fumes created to move us hither, thither, and yon.
As a fiber arts teacher, this winter I was traveling to Grand Marais, Minneapolis, Duluth, and Ashland to teach small classes of students, unlocking the worlds of needle felting or punch needle rug hooking. It was delightful and nurturing experiences both for the students and myself as an educator. But that ability to physically gather has come to a halt, and driving here and there is not the most responsible solution to the challenge of fostering creativity. Instead, I'm now experimenting with ways to offer my classes virtually. This way, not only are we all staying safely at home during the pandemic, but we're also doing our part to give Nature a break from the human addiction to travel.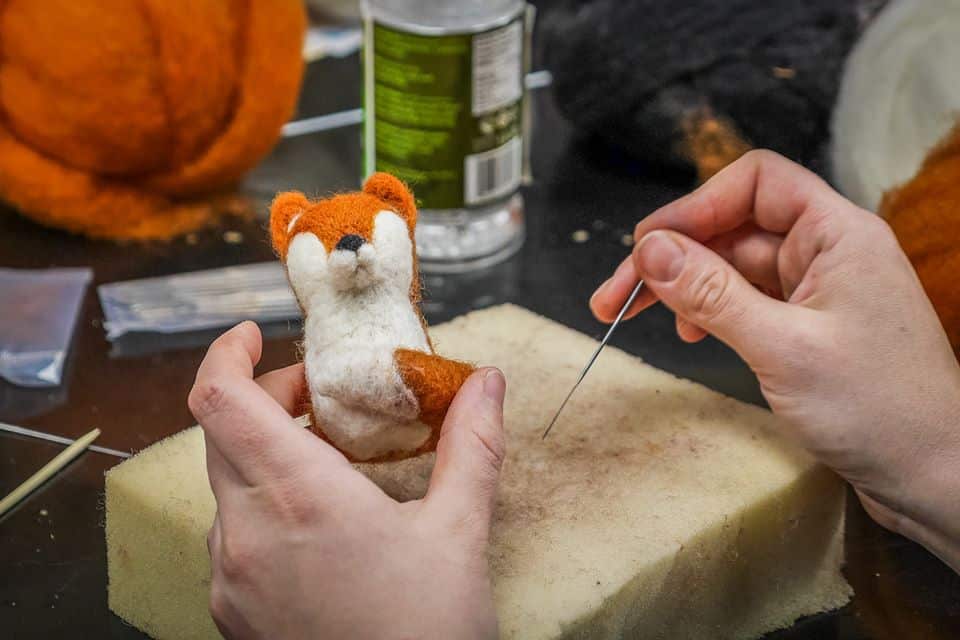 Conclusion
What else can we learn from nature at this time? Step outside and see what you can observe. Is it flexibility to adapt to changing circumstances? Is it resilience in the face of setbacks? Is it the propensity to regenerate or the need for interconnectedness? All these and more can be found as hope and inspiration for us during these trying times. Take time this week to connect with that hope in the natural world around us. See you down on the farm sometime.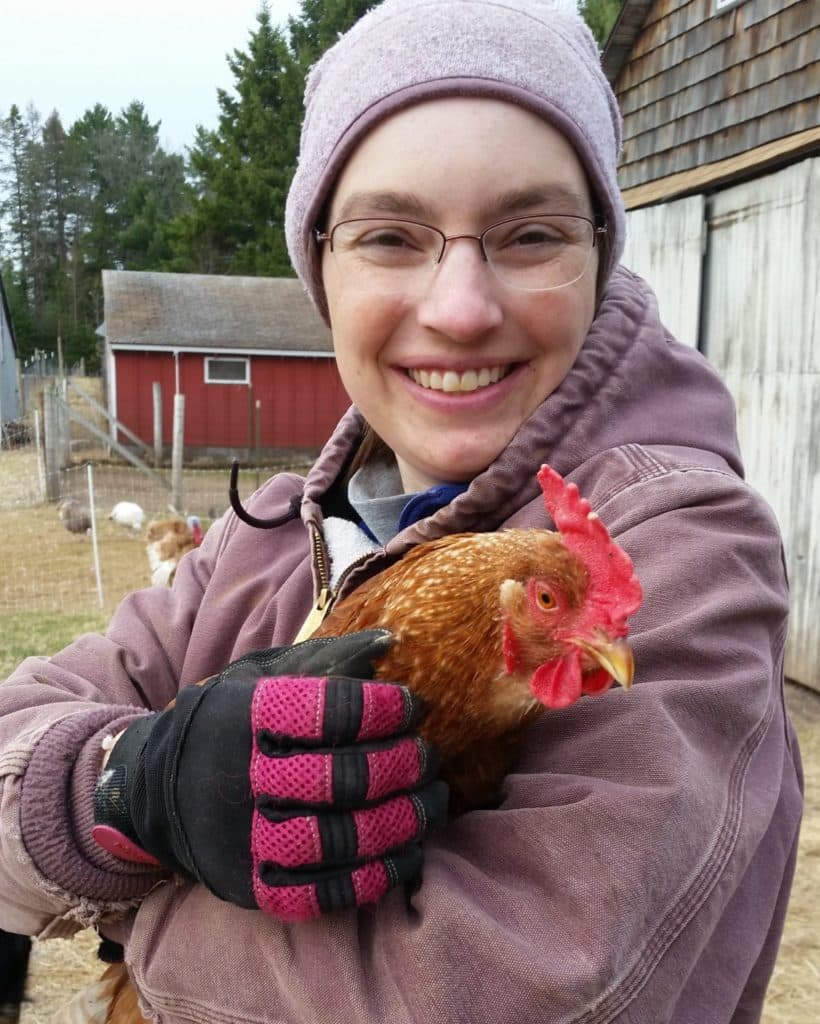 Laura Berlage
Laura writes our weekly "Down on the Farm" column (launched in 2012), which is featured in several local newspapers. Her winter 2019-2020 theme is the Danish concept of hygge (hoo-ga), which fosters is a culture of comfort, creativity, and joy in everyday living.