Starting in early March, as COVID-19 swept onto the national stage, we were making anticipatory, pro-active, and sweeping changes to our business model and offerings. Immediately, we shut down our farmer market presence at NorthLakes Community Clinic in Hayward, and within just a few days, launched our e-store to maintain access to our foods and services. Within that same week, leading by example, we stopped serving meals at Farmstead Creamery and closed public access to the building, well before the "Safer at Home" government edicts. Your health and wellness are our priority, which is why we've launched our "smart sourcing" Organic offerings, so you don't have to go to the grocery store. It's also why we're writing the informative, educational, and poignant articles included in this section of our website.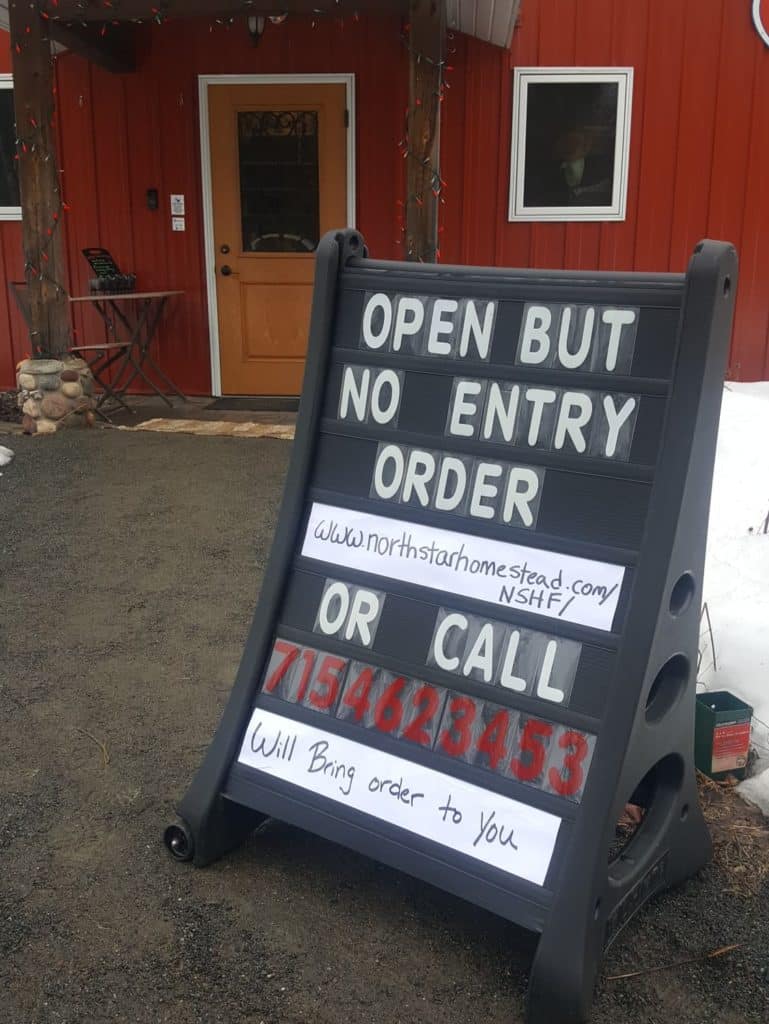 What You'll Find On This Page
The barrage of conflicting information and misinformation on mainstream media at this time is dizzying. Here, we have created a space where we share critical information about what's happening, how it applies to you, and what you can do right now to stay as healthy and safe as possible.
Ann Berlage, M.D., a family physician and co-owned of North Star Homestead Farms, spearheads this effort. Her experience and background (as well as access to resources direct from the medical community) inform and direct the articles featured here. From proactive ways to take care of your body, mind, and immune system to critical discussions on how our choices now shape the future we create together on the other side of this calamity, these essays are written by us for you, from the depths of our hearts. We want you to be safe and healthy through this pandemic. We want all of us to be stronger, more unified, kinder, and humbled by this experience. Choose to be engaged with this process. See the menu below to learn more.
Stay safe, wash your hands, and choose kindness.
Stay Informed for Health, Safety, and Making the Right Choices
Too Much Harm: The Truth About CAFOs, October 16
Life in the beautiful Northwoods of Wisconsin can feel insulated and isolated from bigger global problems, but this is a wishful misperception. The COVID-19 pandemic has shown that the spread of communicable disease visits every community in our age of travel, and the effects of climate change are reaching everywhere, and it's only just starting. Choices made about how livestock is being raised in Iowa doesn't just stay in Iowa, as we witnessed a few years ago when a large swine CAFO (concentrated animal feeding operation) was proposed in our neighboring Bayfield County because producers were looking to site farrowing facilities away from the porcine pandemic that was devastating baby pig populations at the time. The encroachment was pushed back but not without significant effort and education on the issues at hand. Read More…
Understanding the Pandemic Situation, July 23
Dr. Poland M.D. is director of Mayo Clinic's Vaccine Research Group, and he recently gave a presentation to the Rochester Rotary Club online meeting. The video below is an excerpt from that meeting, highlighting in clear, visually-rich, and approachable terms how COVID-19 is so much more than a flu, what we currently know about the disease and its spread, how misinformation is harming medical efforts, and the current prospectus on a vaccine. Read More…
Your Farmer as Your Ally: Why Relationship and Community in Your Food Sourcing Matters
"I'm so tired of this!" The exasperated voice berates my ear through the telephone. It is yet another call from yet another client, wishing we were open for indoor dining, wishing they could have a normal summer, wishing the pandemic would just go away. But it doesn't work like that. Deadly viruses don't go away by wishing. The best that we can do is stay informed and adapt, keeping the greater good rather than our personal desires in focus. Read More…
Nature as the Anchor to Normalcy: Finding Gratitude for what is Still Right with the World.
"I just want things to go back to normal" is the yearning I hear from folks near and far. They are anxious, irritated, and sometimes even bored. The disruption to their accustomed routines is uncomfortable—a trait we share with all mammals, who would much rather have the consistency of the known than the risks of the unknown. Perhaps, however, we're putting too much attention to what we can't have rather than what beautifully persists despite social and physical distancing. Most of the "normal" that has changed has been of human construct. Nature, on the other hand, hasn't missed a beat. Read more…
Staying the Course: Homesteading Lessons.
In an age on instant gratification and me-focus, quarantine can seem especially frustrating. Here, Laura shares lessons she's learned from 20 years of homesteading and how delayed gratification and we-thinking can be especially helpful during this pandemic situation. Read more…
Learning from Nature in these Uncertain Times.
This week marks the 50th anniversary of Earth Day. Nature is flexible, resilient, and regenerative, and her rebound as people stay home has been impressive. There are important takeaways we can learn from this that will not only help us be resilient as well but also continue to give Mother Nature time to heal. Read more…
The Power of Choice: What You Should Know About the Industrialized Food System and How You Can Change It.
Events like the pandemic of COVID-19 shake up our everyday routines. This time of re-evaluation is a chance to not only reassess what offers the least risk for the spread of the deadly Corona Virus but also a chance to learn and weigh the other benefits and risks from different foods and food systems, from the soil up. We need to make real changes in our choices—changes that will shape the world we create in the aftermath of COVID-19. Read more…
Sourcing Smart: Working Together to Reduce Risk for Access to Quality Foods.
How many hands touch your food? We want that to be as few as possible, which is not through the supermarket model. That's why we're setting up a new initiative to help source organic for foods we can't grow. Included is a form to show your interest in this service. Read more…
What Do I Do Now?: Advice for being Proactive in the Face of COVID-19 from our Farm's Family Physician.
So, as we quarantine ourselves in our homes, what more do we need to consider to vitalize our immune systems, protect our communities, and move forward with integrity and purpose through this difficult situation? Here are eight key actionables from Ann Berlage, M.D. Read more…
Think Global, Act Local: Making Medical Masks
Kara Berlage spearheads effort to reach out to those on the front lines of care and shares tutorials so you can too. Read more…
Therapy Harp: A Soundtrack for Peace and Healing
Celtic harper Laura Berlage records a set of airs for free digital download to foster a reprieve from stress. Listen…
Hygge During Self Quarantine: Building Joy and Connection Even with Social Distancing
Tips, ideas, and inspiration for healthy habits and routines while sheltering in place. Read more…
Rising to the Challenge with Integrity
Our farms immediate response to the threat of COVID-19, the launch of our e-store, adaptive technique for our farmer market presence, and more. Read more…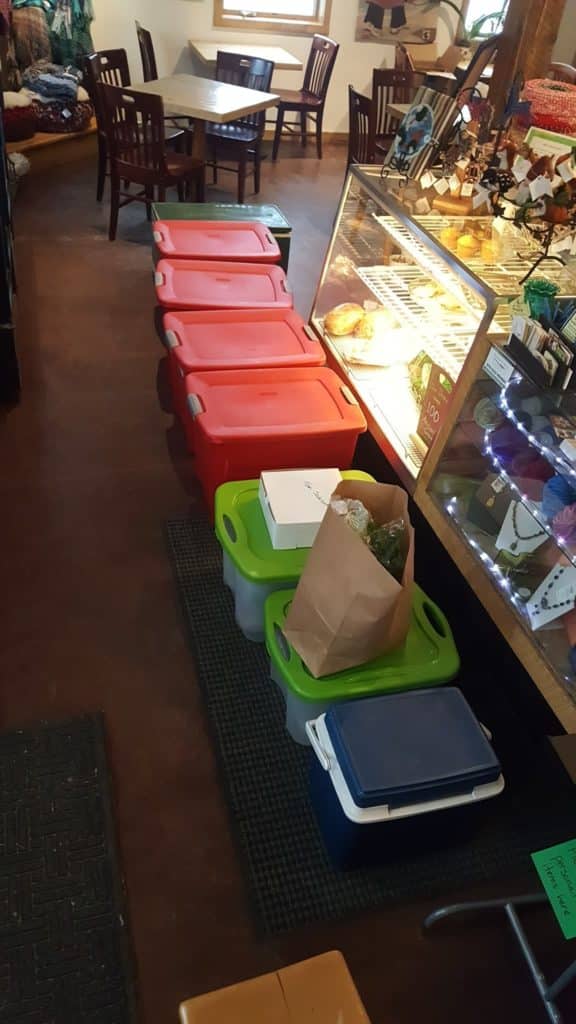 We Are Committed to Weathering This Storm
The COVID-19 situation is changing rapidly. We update this page regularly with fresh content, so please check back. You can also watch for notices of the release of fresh articles by following our Facebook page.
Know that you have a professional family team working hard each day to ensure that we are staying up-to-date with the latest medical and scientific information on this situation and adjusting our strategies and methods accordingly.
If, at any time, you need to reach out to us for special needs or questions, please call 715-462-3453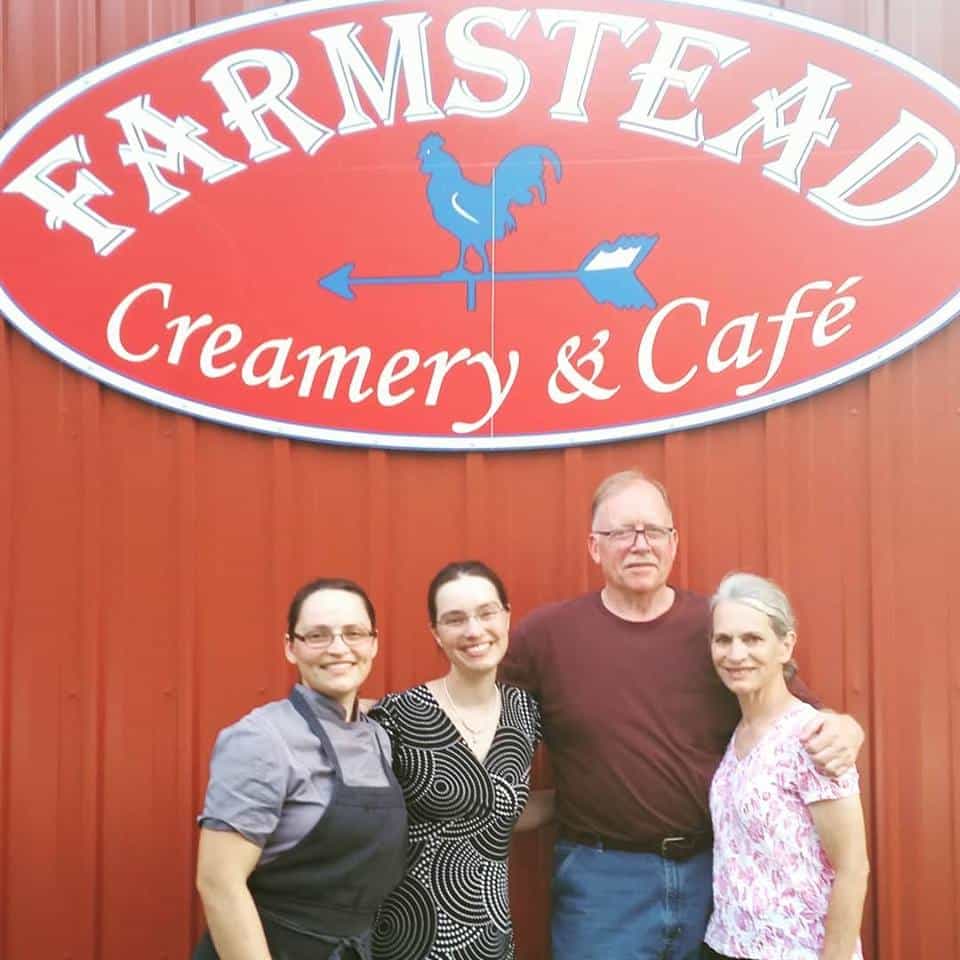 Team Farmstead
A physician-led multidisciplinary team engaged in farming for community, we are dedicated to our vision of a health planet and all its inhabitants. Our hearts are with you all, and we hope that you and your loved ones stay safe and healthy. ~Ann, Laura, and Kara Berlage and Steve Barnes.