Grandpa's Story of Remarkable Recovery
6/23/2019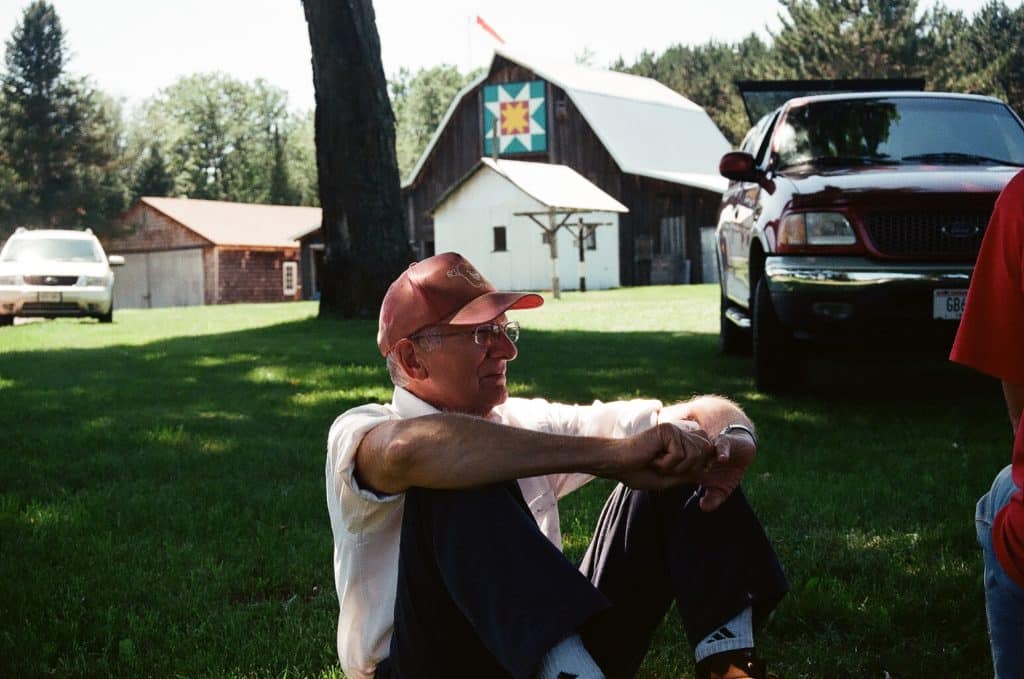 Encouraging folks to make healthy, local eating choices and enjoy an active lifestyle in the beautiful outdoors are integral parts of our farm's vision of supporting a healthy planet and all its inhabitants. We've all heard "you are what you eat" and that we should have regular exercise. But in the daily grind, lured by the television and seduced by sugary, salty, and fatty foods, living that maxim can run astray. Does a healthy diet and active lifestyle actually make the difference that is so often preached?
Our family's recent struggles offer a testament that yes, a lifetime of purposeful health choices pays off—even when you're in your 90s!
Grandma and Grandpa (who bought our farm from the Fullingtons in 1968) grew up on small farms through the Great Depression in central Illinois. They raised and butchered their own chickens for the dinner table, kept hogs and a garden, enjoyed peach and apple trees in the yard, and worked alongside their parents. Grandpa drove teams of horses during threshing season and as a teenager built concrete block silos for area farmers. Grandpa grew up thinking he would continue in farming, but the early loss of his father pushed the family off the farm and into town (though his mom brought the cow with them).
Ultimately, Grandpa was able to attend college and medical school, setting up a private family practice in Platteville, WI where he and Grandma raised their family. They kept a garden, enjoyed cycling and hiking, and came up north for summer vacations of fishing at a resort before buying the farm when their own children were becoming teenagers.
The farm brought with it opportunity for enjoying the outdoors and staying active. Little did they know then that their own grandchildren would one day take over the acreage and restore it to a fully working, sustainably focused homestead! Grandpa was an integral part of that process—helping us build fences, run tractor, chop wood, make hay, butcher chickens, and more. Even though our grandparents are now in their 90s, they still visit several times a year and Grandpa's sure to get out the lawn mower or hop on a tractor for a project. He just keeps going!
But earlier this summer, a health crisis struck and two of his heart valves quit working properly. Grandma and Grandpa now live at Charter House (part of Mayo Clinic in Rochester), so he was able to access expert medical help. But even the best physicians were reticent to operate on a 91-year-old, so Grandpa had to pass a barrage of tests to see if he was a candidate for surgery. Diabetes? Nope. Coronary artery disease? Nope. Mom and Steve trekked back and forth to Rochester to lend their support and expertise, while Kara and I held down the farm, concerned for Grandpa and his rapidly deteriorating condition.
"I've got more things to do," Grandpa kept urging. "I'm not done yet!"
Last Friday, he was able to have the surgery needed to repair his heart valves. The surgeon relayed the procedure to the anxiously waiting family members afterwards, saying Grandpa's heart tissue looked more like that of a 50-year-old. By that evening, Grandpa was sitting up and chatting away. By the next evening, he was able to start walking.
There is still a long road to full recovery, but the excellent news is that Grandpa is healing with a happy heart. At this last Sunday's Celtic Music Session, the family was able to call in from his hospital room and, on speaker phone, we played a special song just for Grandpa. Within a few more days, he'll be able to go home to their apartment and begin the journey towards a new normal. We are so happy and relieved he is doing well.
But the story could have been very different. Any number of risk factors or conditions could have made a 91-year-old not a candidate for open heart surgery. I have to believe that his life choices of a healthy diet and exercise deeply contributed for this week's outcome. Casting aside the common notion that one might be "too old for it to matter any more," Grandma and Grandpa always stock up with healthy, delicious farm foods to take home when they visit—chickens, lettuce, granola, lamb chops, homemade breads. And Grandpa constantly advocates for healthier, local choices for the Charter House dining hall.
I hope that by sharing Grandpa's harrowing but heartening story, you too might be encouraged with your own lifestyle choices. It does make a difference, at any age. And it is part of our farm's mission to support you on your journey of health, whether as a source for wholesome, local foods grown with integrity or through community events that encourage connection, creativity, and an active lifestyle.
There is a beautiful sentiment that by taking care of others, we also take care of ourselves, and by taking care of ourselves, we are likewise caring for others. Choices impact loved ones, as well as individuals. It was overwhelming to witness the kind and team-spirited response from the community as we worked to support Grandpa (and Mom and Steve's absence for such support). From volunteers coming to help hands-on to encouraging words, Kara and I have been able to keep the home fires burning, despite a full slate of summer events and all the animal and crop care. THANK YOU to everyone who sent positive energy our and Grandpa's way this last week!
Ready to make our own great lifestyle choices? We're here, cheering for you along this collective journey towards a healthy planet and all its inhabitants. You, like Grandpa, are worth the effort it takes to make those lifestyle choices avaialble. See you down on the farm sometime.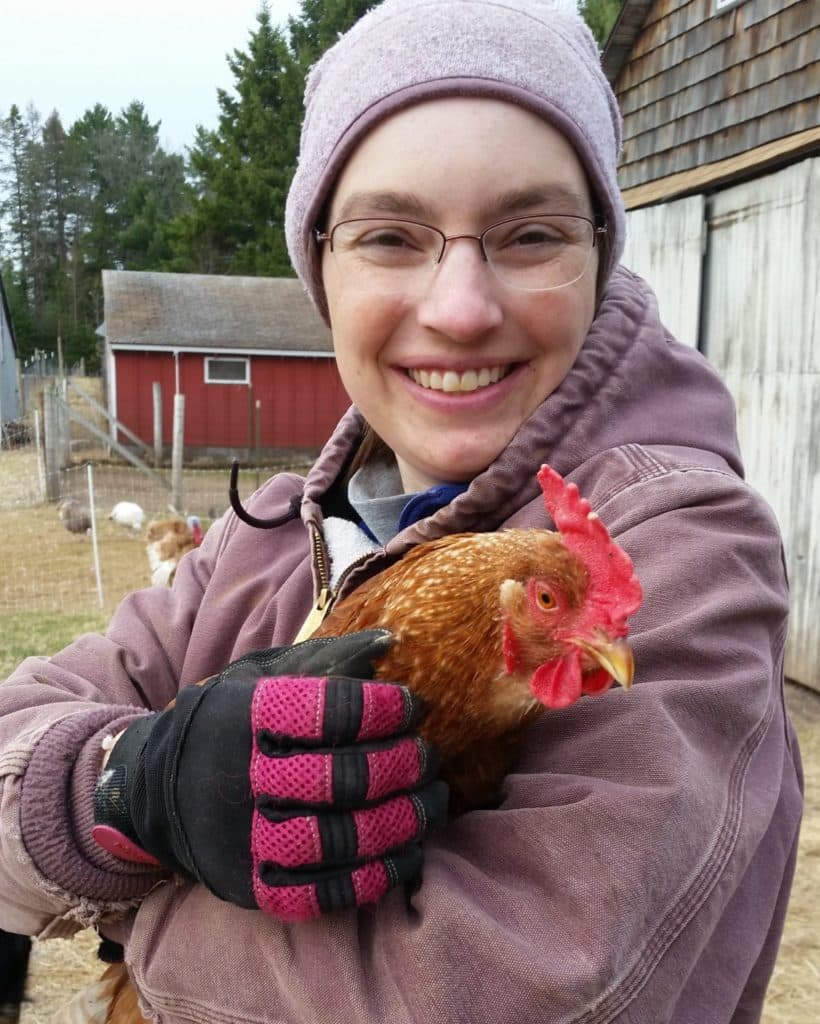 Laura Berlage
Laura writes our weekly "Down on the Farm" column (launched in 2012), which is featured in several local newspapers. They not only share stories from the farm but also invite you to think about the impact of our daily choices.