Farm Tours and Locally Grown Summer Music Series Go Virtual as We Bring the Farmstead Experience To You!
Suddenly changing course after building something beautiful isn't easy. Sometimes it's even heart-wrenching. But when you know you're doing the right thing for the greater health and safety of the farm and your Friends of the Farm, then it's time to put on the creative thinking cap for bringing that which was beautiful forward in a new way. Such has been the challenge when making our decision to stick with pre-order pickup to-go offerings for the whole summer. What would become of the beloved wood-fired pizza nights with live music? What would happen to guided farm tours? How could we continue to share that experience, even when we cannot gather at the farm at this time?
All around, events are cancelling. That would be the easier route—just skip a year—but we have remained focused on leading the way forward toward a new normal, rather than finding a way out. We have been able to move all of our food offerings online, so folks can pre-order for pickup, but what about the cultural and farm tour events?
A healthy sustainable life model not only sees to the physical needs of food and environment but also brings into play the z-axis of creativity, imagination, and expression. Taking a recess from these aspects would leave the model two-dimensional and less human. In the midst of the stress of a global pandemic, having art and music in our lives is more essential than ever. We also know that seeing where your food comes from and how it is raised and grown is equally critical at this time—especially as the consolidated agribusiness system cracks and falters across the country. Through this global grieving of what was, we all have a yearning for the personable storyteller's touch. Stories and songs help us make sense of our world and connect with each other, across time and distance.
Enjoy an Evening on the Farm–Virtually
Live-streaming seems to be trending for helping performers connect with their audiences, but live-streaming can be fraught with perils when you live in the hinterland of internet connectivity. And nobody enjoys a frozen, broken, halting stream, no matter how dedicated they are to watching it. Even if we had magically fast and powerful internet speed at the end of a dirt road in the Chequamegon National Forest, our strict protocols for keeping the farm animals safe from potential infection means we would not be hosting guests at our place, even for filming. Time to get creative indeed!
Research plus gear acquisition plus plenty of legwork and late nights have led to our latest adaptive offering in the face of COVID-19. We know you want to still see the farm and the animals, hear from our vibrant music community, and enjoy a feeling of spending an evening on the farm, so that's what we're doing virtually, via compiled videos hosted online advertisement free!
As the host for the series, each week I pick interesting and seasonal things to record on the farm—spying on the baby ducklings, singing with Cinnamon the hen, capturing fast-motion seedling relay, or sharing a humorous story with the radishes. You have a chance to be much closer to the animals than you ever could on a farm tour as well as learn a bit about our homesteading practices. The musicians we booked for this summer are safely recording their shows from their home, and we're bringing all these elements together into an enjoyable film that you can watch from the safety and comfort of your home (perhaps while munching one of our artisan wood-fired pizzas to-go).
The other benefit of utilizing an on-demand video platform instead of live-streaming is that you can watch it at a time that works for you, rather than worrying about tuning in right at 5pm or you will miss the beginning. No one wants to miss meeting Bert the rooster, right? Here is the trailer for the series:
Fresh Videos, Great Musicians Each Week
Each week, we'll be uploading new videos with "Down on the Farm" episodes from our homestead and mini concerts from our featured acoustic musicians! With genres from Ska to Celtic, Folk to Singer-Songwriter, there's something for everyone. Check back regularly to see the latest show. And please take a moment to tip the musicians! COVID-19 has been especially difficult for independent performers, so your support is appreciated more than ever before. Links to each artist's PayPal and Venmo accounts for tipping will be provided with their video. Please share this page with those you feel would enjoy this offering!
Week 1: Turkeys, Radishes, and Woodblind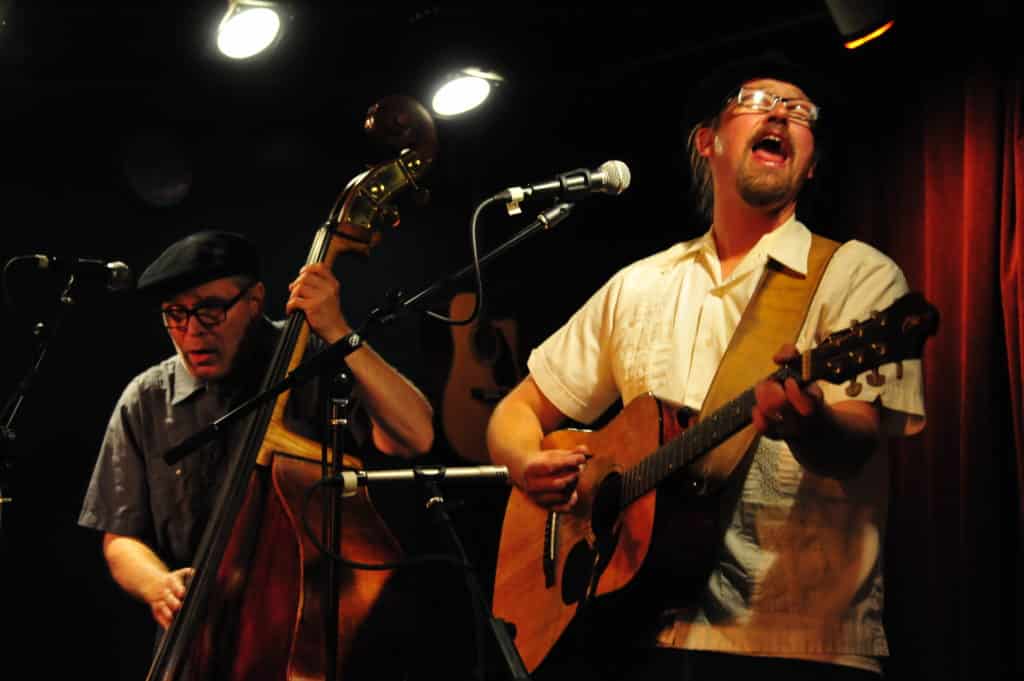 We kick off the season with some fun and groovy vibes as Ska duo Woodblind from Duluth is back! Laura will also take you on a visit with our heritage breed turkeys and the celebrity rooster Bert as well as share a humorous (but very true!) song from the radish patch. Get ready to boogy in your seat (or get right up and dance!) with us this week. To watch, click the link below and choose the episode marked "Featuring Woodblind."
Week 2: Hens, Ducklings, and Micheal Monroe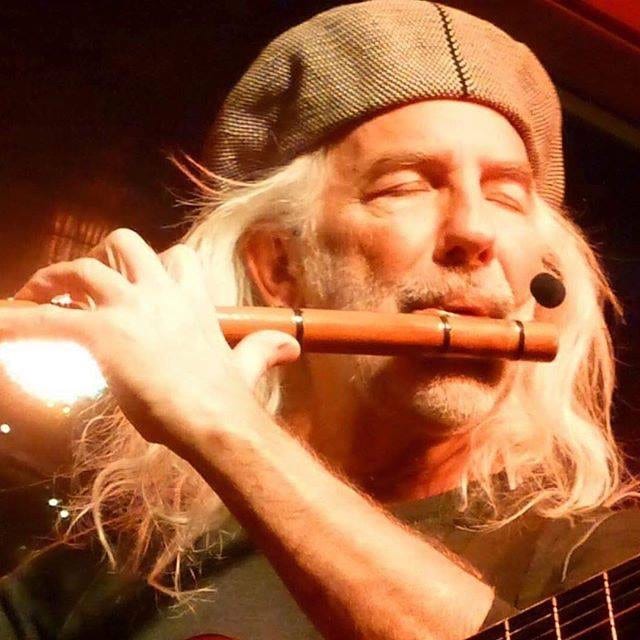 Acoustic legend Michael Monroe from Grand Marais, Minnesota, is back with a beautiful, nature-infused set from his log cabin up on the North Shore. You'll also get to join Laura for an episode of spying on the fuzzy ducklings and a humorous song with Cinnamon the hen. Enjoy the serenade! To watch, click the link below and choose the episode marked "Featuring Michael Monroe."
Week 3: Hummingbirds, Bumblebees, and Bill and Kate Isles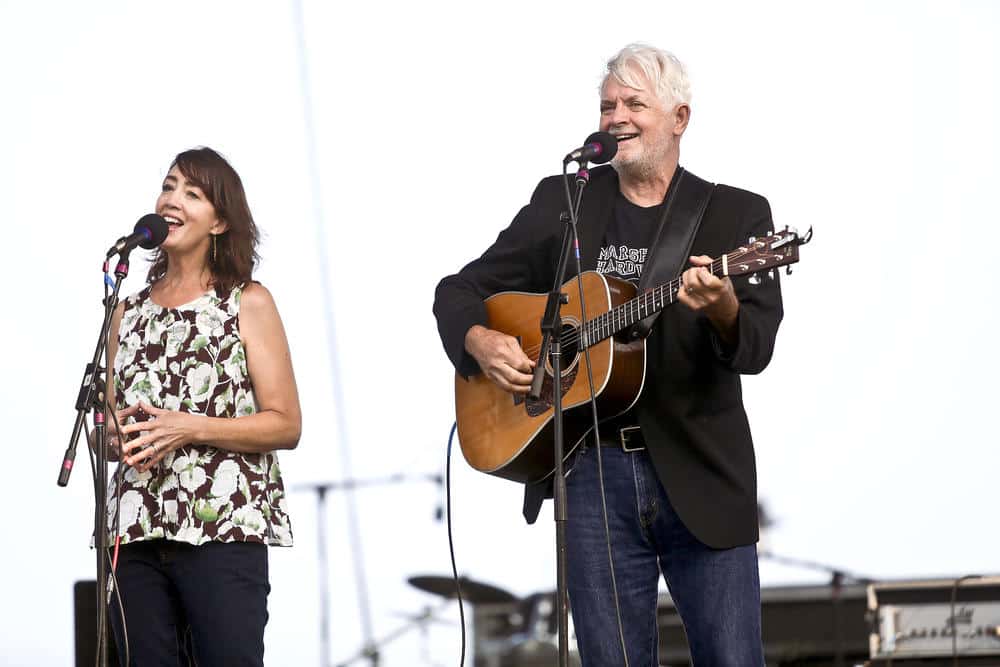 Folk duo Bill and Kate Isles from Minnesota's north shore are back with a delightful set of pieces they've written and performed just for you. Laura will also bring you up-close with our beloved hummingbirds and pollinating honeybees in the flower gardens of Farmstead. Enjoy the the evening on the farm! To watch, click the link below and choose the episode marked "Featuring Bill and Kate Isles."
Bill and Kate have also offered the ability to send them a tip via snail mail to: Bill and Kate Isles, 4519 Oneida Street, Duluth MN 55804
Week 4: Seedlings, Kunekune Pigs, and Sonofmel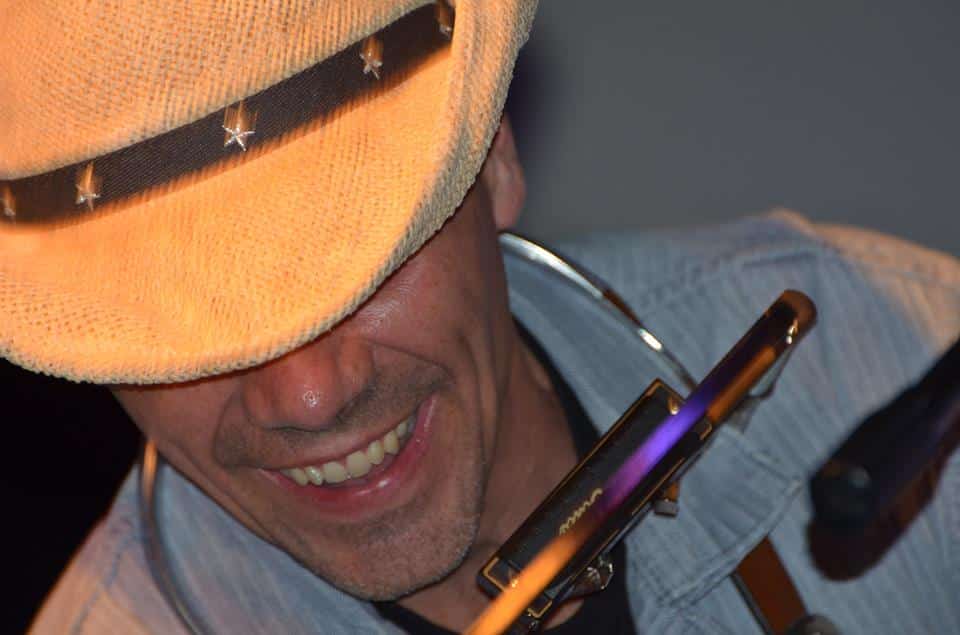 Sonofmel (John Adler) from Wisconsin's Northwoods is back with a soulful set of of poetry, song, and storytelling from his time frame home. You'll also get to follow Laura for seedling relay, visit our latest deer fencing project, and meet our quirky heritage kunekune pigs. Enjoy the the evening on the farm! To watch, click the link below and choose the episode marked "Featuring Sonofmel."