Current Hours for Order Pickups
Tues-Wed 10am-6pm
Thurs-Sat 10am-4pm
Closed Sundays and Mondays
"Office" hours for spur of the moment curbside assistance Tues, Wed, and Sat
You can always Call us at 715-462-3453 to check availability
Fall and Winter 2021
Edits to this page are coming very soon! Below are some notes from this past summer. Check back for notes on our fall and winter season coming soon.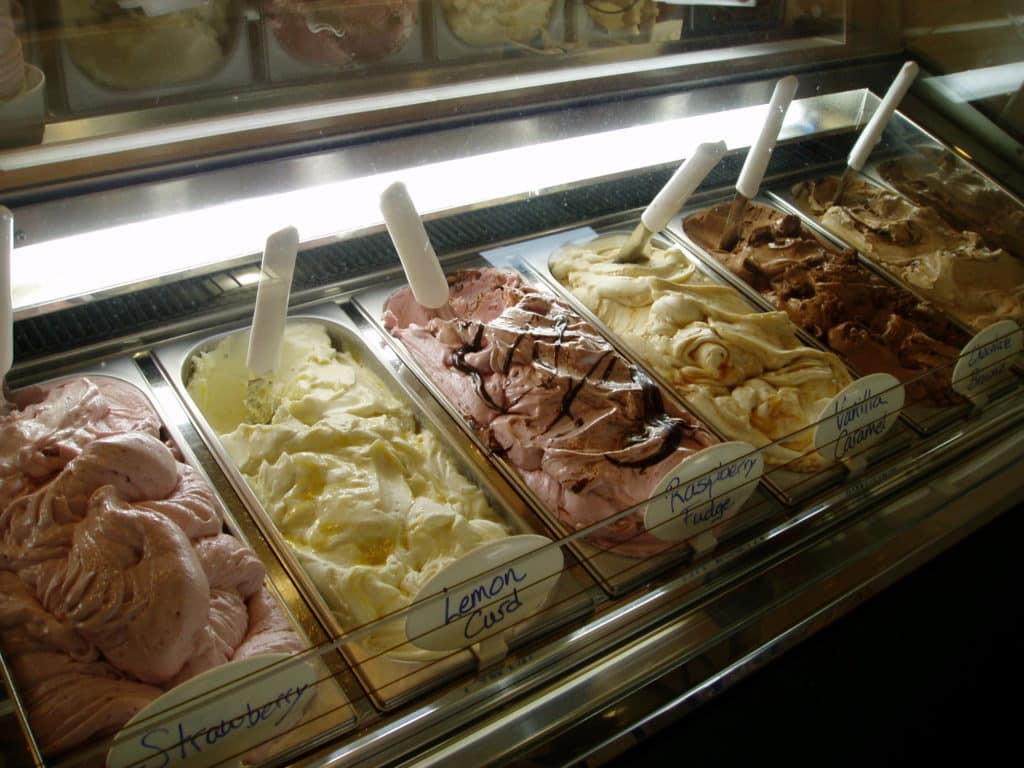 "What are you doing this year?" is a question we're hearing, and this page is all about helping answer that question!
A year into lockdown for the COVID-19 pandemic, we've had to make many major changes to keep us, our animals, and you safe and healthy. Many changes also were necessary to keep us viable during this difficult time—transitions that have been part of our long-term goals that suddenly became reachable due to the disruption of "normal" caused by pivoting during this crisis. We are excited to share and celebrate these shifts and developments with you!
What You Can Count On
Through it all, we have remained focused on our vision for a healthy planet and all its inhabitants, guided by integrity and our dedication to purpose.
Even if the "whats" and "hows" of the Farmstead experience are changing, the "why" remains centrally rooted. We've refocused on our original intent of being a local foods hub, creating a curated and thoughtful selection of offerings and memberships that focus on whole-diet health and all good choices. We've refocused our effort towards building community through our membership models and online via virtual educational offerings, continuing to bring forward the Farmstead experience even when we can't be together in person. We've also re-grounded in our regenerative farming practices as we've been able to spend more time and effort on-farm and create better Farmstead/Farm workload balance. Our love of the land, care for our clients, and vision for crafting a better future together is unchanged.
What's Next
Team Farmstead will always be "what's next" kind of people. There is never a shortage of new ideas, projects, and improvements! As innovators, we're always looking for where we might go from here, rather than just repeating what we've done in the past. That's what helps to keep things fresh and interesting on the farm! It also means you always have something to look forward to as each new year unfolds. Below are some of the highlights for the latest iteration of "What's Next" at Farmstead.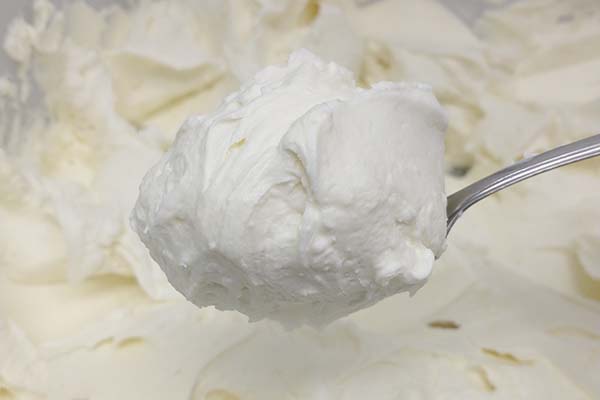 A2 And Sheep Milk
At Farmstead Creamery, our artisan sheep milk gelato has been our signature, and this delicious tradition continues! If you have been with us for a few years, you will also remember when Kara completed her cheesemaker's license—a huge milestone and dedication of effort and time. But the actual cheesemaking has had to wait…until now. There were just too many irons in the fire, not enough hours in the day, and not enough milk to keep up with the demands of gelato and yet another product.
However, with our choice to drop most meal offerings at Farmstead starting a year ago, Kara was substantially freed up to spend more time on-farm caring for the animals, tending to milking, and working in our dairy plant. It was finally time to renew that passion for cheesemaking and create some trial batches. Through this process was born a new, delicious soft and spreadable cheese named in honor of one of our foundational ewes—"Muffet's Magic."
Creamy and incredibly versatile, Muffet's Magic is sure to join our gelato as a Farmstead Classic and sought-after sheep milk product.
At Farmstead, we are always digging deeper into nutrition and health, seeking to make the best choices and sharing them with you. Empowered by Ann's deep passion for proactive health as a family physician, our latest focus has been on A2 beta casein (one of the main proteins in milk, naturally found in sheep, goat, yack, people, and some cows) and its health benefits as compared with A1 beta casein (typically found in Holstein and commercial cow's milk), which irritates the body and turns into an opioid when digested (read the full story in our article here).
Empowered by this understanding, we are transitioning all of our dairy offerings to A2 compliant products, and Muffet's Magic sheep milk cheese will be a star example as it can serve as a delicious, healthful swap to many cow milk-based products. Watch for recipes, tips, and more as we continue to develop this offering. You can learn about the release of Muffet's Magic sheep milk cheese and its full story via the link below.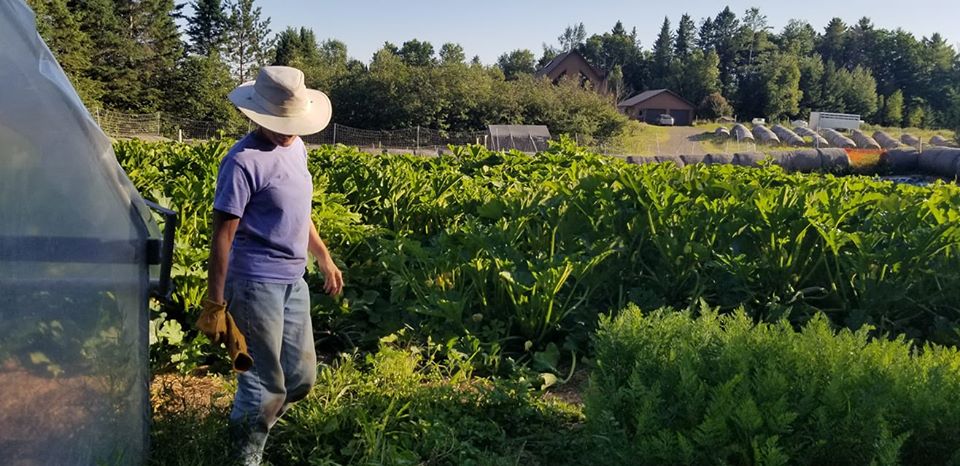 Nurturing a Membership Model
20 years ago, Mom spoke to a long-term goal of having a cohort of clients we served (much like a medical practice)—folks who were "all in," who knew we were looking out for them and bringing the best choices forward for their whole health. In 2020, it finally felt like we could tip in that direction by focusing on our CSA program and breathing whole new levels into its offerings and options.
Our CSA (Community Supported Agriculture) program has been running successfully since 2007, but momentum had stagnated, and the ever-increasing demands of running Farmstead Creamery as a store and café were diverting attention. Lockdown hit just as we were gearing up for our summer CSA program launch, which also coincided with food shortages across the country. Suddenly, there was a renewed awareness of knowing where one's food came from, how it was handled, and by whom. We placed integrity first, set the bar high, and put our faith into a belief that the people who needed the services we offered would appear.
Building a working, user-friendly e-store in a matter of days in mid-March 2020 was pivotal for making it all happen.
What began as a leap into electronic sales with 150 items has now grown into a 1,000+ items experience, including sections only available to CSA members. Share offerings expanded to include not only weekly or twice-monthly pre-packed produce offerings (called the Premier Share) and up to monthly meat bundles (Meat Lover's Share) but also the flexible pre-paid CSA Select that allows members to use their fee towards purchases in the e-store when it works best for them, including items saved in the "Members Specials" area. Interest boomed, and we began a partnership with a Minnesota Co-op Producer's warehouse to source additional local and Organic goods, and this year we're expanding to partner with another local farm who has been part of our agrarian journey since 2002.
Because people couldn't come and hang out at Farmstead, we chose to bring Farmstead to them—expanding delivery routes and offerings both in Wisconsin and Minnesota.
We even purchased a new-to-us cargo van to upgrade hauling capacity and the ability to bring temperature-sensitive goods in tip-top shape as close to home as the library parking lot in Hayward and as far away as Cook County Co-op in Grand Marais. We are now just opening up signup options on our e-store for Summer Season CSA Shares for 2021, and it's likely that most options are going to fill up fast. You can view these and learn more via the link below.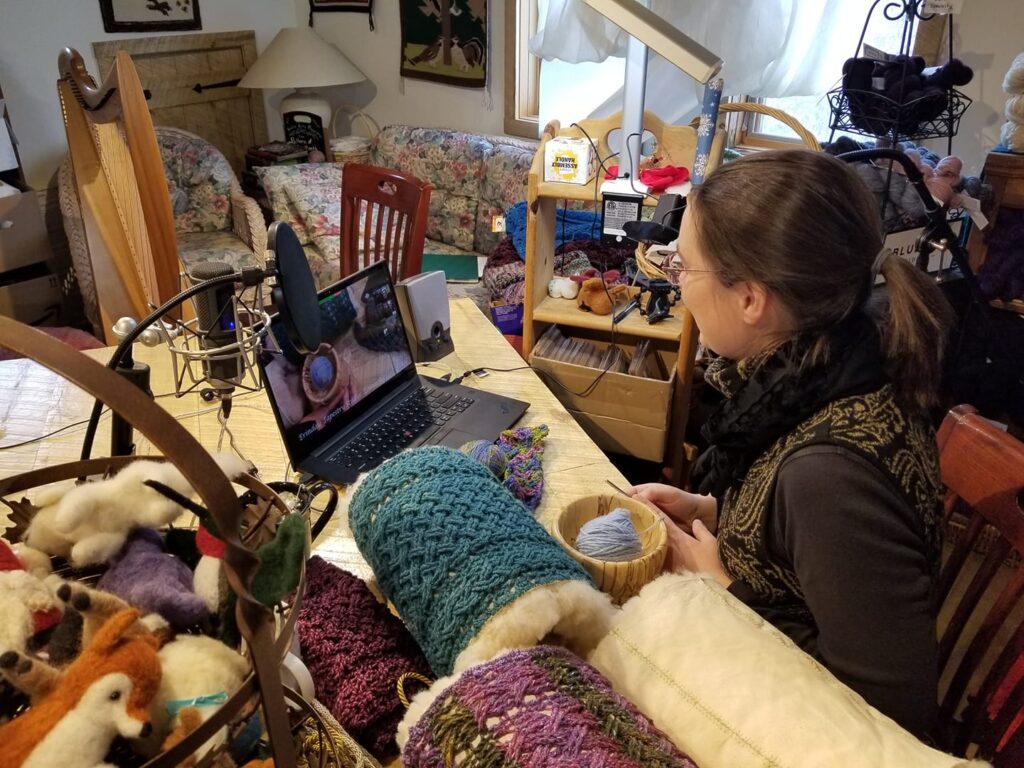 Virtual Fiber Arts Classes
March fell like an iron curtain on Laura's fiber arts teaching, just as momentum was finally building. A busy schedule at Farmstead was augmented by monthly classes at Duluth Folk School. She'd just held her first class at North House Folk School in February, and another first at Textile Center in Minneapolis in early March, right as COVID-19 bore down and shut all in-person arts education. She scrambled to create and send kits to students already booked for classes in our own Fiber Loft in the coming weeks and had to cancel much-anticipated workshops in her newly created weaving teaching space in the farmhouse sunporch. For two months, it was a process of mourning for the loss of this meaningful creative outlet.
However, no phoenix is born without the ashes. Empowered by Steve's technology background and equipment, Laura was able to spur on some of the folk schools to pivot to online learning through Zoom, being one of five initial instructors to test run the option for North House Folk School. By July of 2020, her first needle felting classes had enough intrepid students signed on to run, and interest grew steadily from there. Additional schools and institutions began noticing what was happening at North House and recruited her to teach virtually for them as well—places who might never have heard of Laura and her offerings before the pandemic or who would have been too far away for travel teaching while running a farm.
Now, Laura's fiber arts instruction is a booming side business, with between three to five virtual classes scheduled for each week, ranging from needle felting to tapestry weaving, crochet to punch needle rug hooking—all without long hours on the road for students or for Team Farmstead. The Fiber Loft is completely transformed into her Zoom classroom and project kit production and storehouse. The kits support the classes and her studio's Etsy shop, which has flourished during the pandemic as folks quarantining at home searched for ways to stay creative.
Having a fiber arts folk school was a dream for Laura even when she was applying to college. Now, 18 years later, that dream is finally becoming manifest. Just to date for this year, she's hosted 27 classes to over 230 students, some of whom hail from Alaska, Hawaii, and Canada.
Being able to connect with these students and share her passion for unlocking creativity and expression has been a huge outpouring of love and affirmation for so many who are struggling to stay sane and feel empowered during these difficult times. Learn more about her online offerings via the link below.
Condensing While Keeping It Going
From the time we opened Farmstead Creamery & Café, we knew that getting people to taste high quality local foods was going to be an important feature of what we did—but we never intended it to take over as a main feature.
We also knew that folks who relied on us as a food source due to health, ethical, or dietary reasons would also yearn for a break from cooking. Having a place to go where the food was safe and where we cared about their food allergies or dietary needs has been an important feature of what makes Farmstead unique and special.
With our COVID-19 lockdown, of course how we deliver these offerings has changed. For example, Kara will be lambing in the spring as well as the fall this year, allowing her to better tend the number of ewes and lambs on the farm as well as be able to produce fresh milk during the summer as well as wintertime. With our refocusing and load balancing to better maintain our diversified farm and its growing needs, we had to be very honest about the style and scope of meal offerings going forward. Experimenting with a little bit here and a little bit there did not prove fruitful, as it created a bundle of prep needs that yielded low engagement.
There are only four of us on the farm, working all the tasks, so there is no possible way for us to be everything for everyone at all times. We needed to refocus and create something that would be both meaningful and manageable. Dining at restaurants continues to be a leading cause for the spread of COVID-19, and we are focused on being part of the solution—not part of the problem! We are intent on continuing to responsibly serve our Friends of the Farm utilizing safe practices at a scale that we could support.
So, what is our plan going forward? Saturdays! We're saving Saturdays for our to-go meal offerings, so we can all budget for and focus on that one day a week to bring you the best of the Farmstead experience, ready for you to pick up and enjoy at your cabin. This will include our delicious and classic breakfast features like Bismark crepes and Belgian waffles, and from Memorial through Labor Day Weekends we'll also be offering our signature wood-fired pizzas! As time and energy is available, Kara may also include other fun features like gyros, but we're keeping that fluid as we go forward. Hankering for hot, delicious Farmstead goodness that will give your kitchen a break? Plan ahead, be safe, and note that Saturday is your day for artisan meals from Farmstead!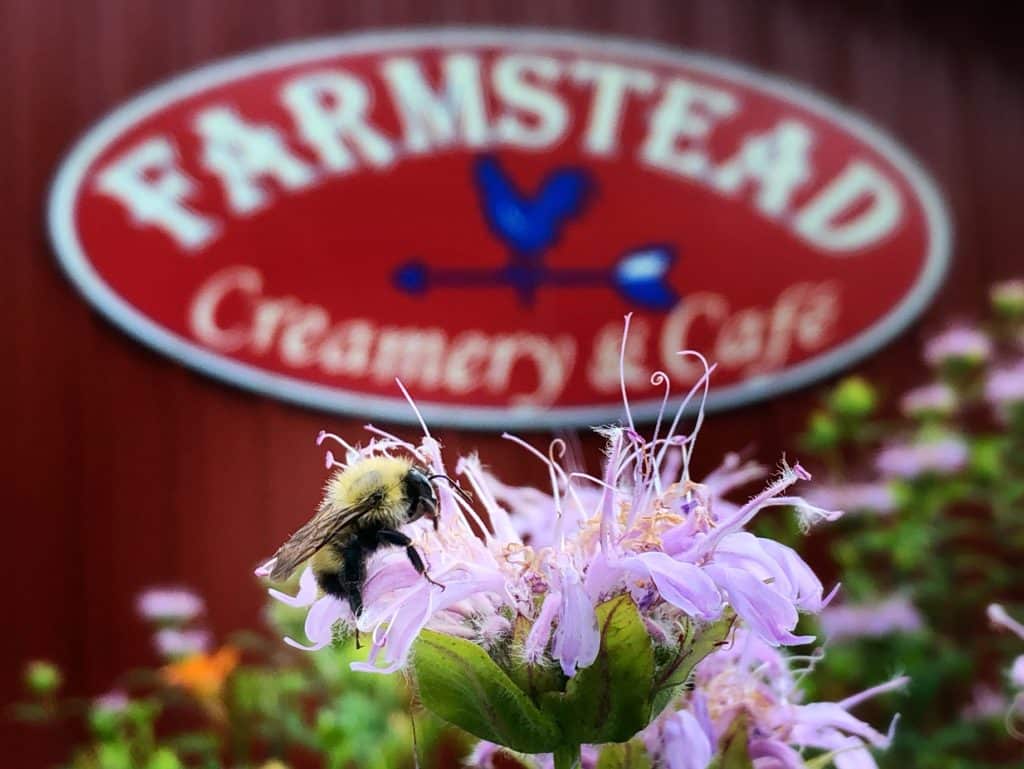 Why Change is Good
Growing the initiatives above and their necessary support structure takes considerable time, effort, and resources. This literally restructured how we use the space at Farmstead Creamery, what type and number of tasks each of us are shepherding, and what means we can utilize to connect with our Friends of the Farm and future friends we haven't yet met. This process is part of dreams chasing—allowing us to discover and actualize new potential. It's not something we could or should consider abandoning in an about-face maneuver to be what we were over a year ago. At
Farmstead, we are moving forward, knowing that we can't go back to "normal." In very real ways, normal wasn't sustainable.
The abrupt breaking of "business as usual" caused by the pandemic helped us see the opening of an opportunity to make a quantum leap towards our long-term goals instead of gradual, slow steps. Being freed from the daily grind of waiting tables and washing dishes allowed us to pour ourselves into these initiatives and dream big. The difficult and dedicated foundational work of transitional 2020 is now coming to bloom and bear fruit in 2021 in ways we couldn't have anticipated in our pre-pandemic world. We adapt to survive, and we can also adapt to thrive.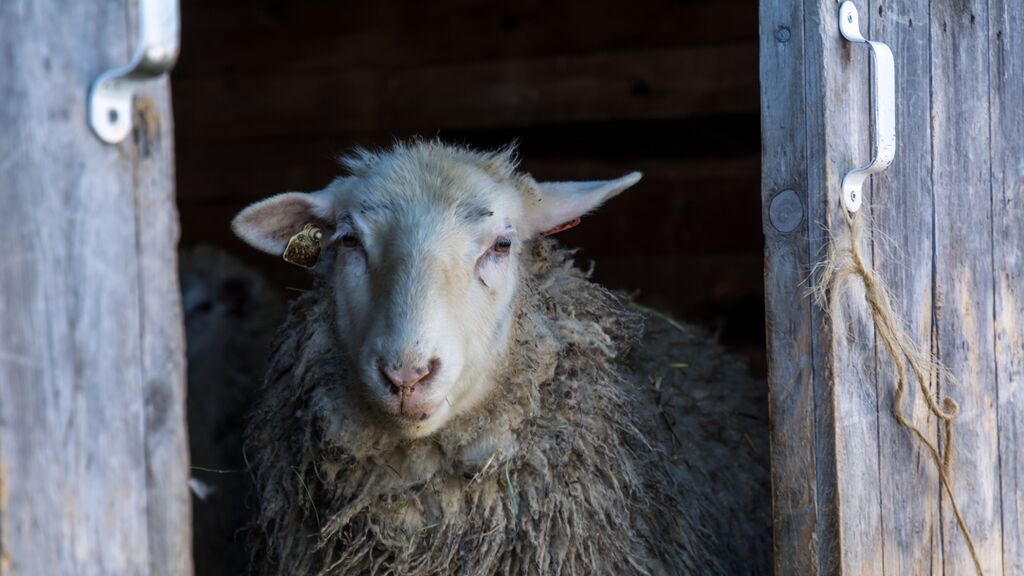 Beware the Peltzman Effect
The current vaccines are an important tool for curbing the destruction of the pandemic—a tool that we should use. However, it is important to note that while vaccines lessen the symptoms of COVID-19, they do not prevent you from contracting the disease or transmitting it to others. This is not a panacea or a free pass to normalcy, much as we might like it to be. It's important to keep this in perspective, as the social pressure will be strong this year to use the vaccine as a reason to return to a pre-COVID lifestyle, which could be devastating should mutations in the virus make the vaccine ineffective. These mutations are already happening, creating more virulent and deadly strains.
Letting your guard down because of extra safety measures is a very human characteristic. There's even a term for it—the Peltzman Effect.
An economist at the University of Chicago, Dr. Peltzman focused his research on the human tolerance of risk, using the mandate of wearing seatbelts as an example. The premise was that universal seatbelt wearing would reduce the number of automobile fatalities. Unfortunately, not only were fatalities not reduced, they increased. Why? Through his studies, Peltzman found that most of us accept a certain level of tolerable risk in our lives. Each person has a different threshold for "tolerable risk," but it's still there. When a safety measure is added that makes people feel safer (e.g., wearing a seatbelt), they will often increase behaviors formerly thought to be too risky in order to reach the same balance of overall tolerable risk.
Peltzman theorized that four attributes had to be in place in order for the Peltzman Effect to kick into gear. We can see all four of them are also happening in our current situation:
The new measure that makes the situation safer must be visible (hard to miss a needle in the arm receiving a vaccine).
People must be motivated to do risky behavior (gathering together, eating at restaurants, etc.).
People must have control over or the ability to increase their risky behavior (relaxed mandates, COVID fatigue).
The new safety measure must be effective enough that they feel comfortable doing what was previously considered too risky (data that the vaccines are 90% effective in reducing symptoms).
We're all going to feel the lure of the Peltzman Effect this year, which can be a false sense of security that encourages riskier behavior. We care about our Friends of the Farm, and we want you to be safe and healthy as we make it through this crisis. The pandemic persists because people are the hosts for the virus. Remember, the virus itself is not a living thing but requires our bodies to replicate and transmit it to others. Our best line of attack is to deny the virus a host, stopping the spread and creation of mutations. Let's keep our yearnings for normalcy in perspective, that we might all come through these dark times to a brighter future we make together.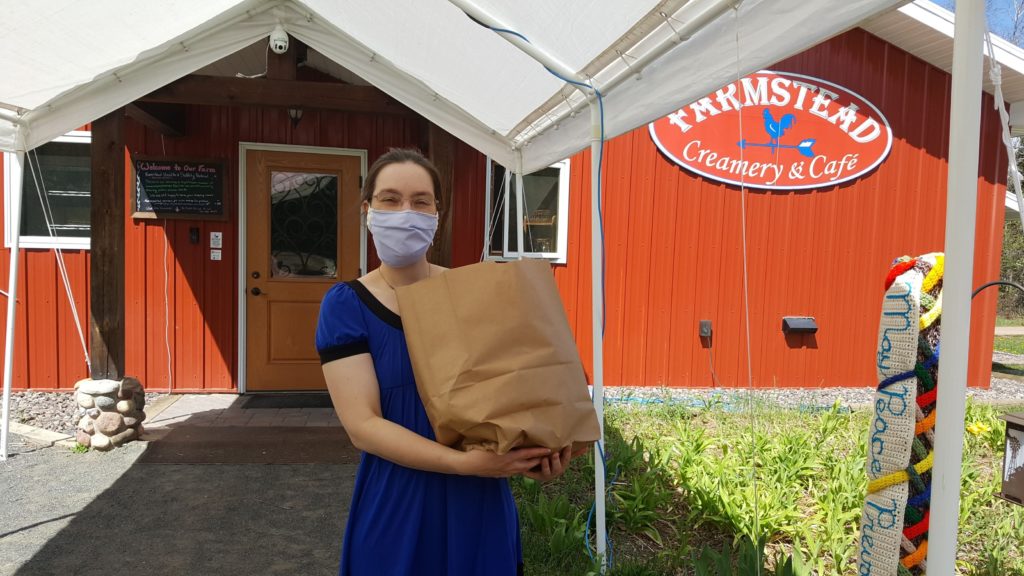 Planning Your Trip Up North
Considering all these exciting changes and our continued dedication to keeping health and safety first, here are some great ways you can still enjoy the Farmstead experience and all we offer in 2021.
Before you head north, consider what you can source local up here! Hop on the e-store and see what will be available that week. In the checkout, you can let us know what day and time you would like to pick up your delicious selections, and we will have them packed and ready for curbside pickup. No need to run the gauntlet at the grocery store—you'll find we have a much wider selection of offerings than before, from Organic bananas to A2 dairy products, pre-order ancient grains bakery treats to project kits, soulfully raised meats, and so much more. Planning ahead by a day or two means that pre-ordered options can be made just for you, and you can peruse the offerings at hours convenient for you, rather than worrying if you'll make it before closing time. Curbside gelato will continue to be available (currently we have pints, but scooping will return as we draw closer to summer) for that itch for something sweet.
Interested in taking advantage of our member perks? Many of our CSA members have cabins in the area but have homes in Eau Claire, Menomonie, Minneapolis, White Bear Lake, Rochester, Redwing etc. Because of our maintained delivery routes, they are able to pick up their shares either at home or up north—they just let us know what pickup or delivery option works best on their week. Members receive the most diversity of items and first picks of low-stock or just-in items. The filet mignon steaks from the last steer we butchered never made it to the public-facing piece of the e-store—CSA members snatched them all up! Remember, the CSA Select is very flexible and acts as a pre-paid card on the e-store, so you can pick up what you'd like when you'd like to have it, while still getting the member insider's perks.
Wanting something creative from the Fiber Loft experience? Check out Laura's upcoming virtual classes. For many of these, signing up well in advance is recommended, as they fill quickly. For the virtual classes, often kits are mailed directly to you, and you can Zoom in from anywhere with a strong internet connection. Alternately, if class times don't fit your schedule, nearly every class Laura is teaching is available as a kit in our e-store with a companion tutorial video that walks you step-by-step through the process. Be creative and enjoy beautiful wool from our flock of sheep!
Don't forget Saturdays! Watch for each week's menu release in the "Farmstead To-Go" section of the e-store and place your order for pickup. Bring a loving part of Farmstead home to enjoy at your beautiful cabin. Take a break from cooking and bring home Farmstead deliciousness.
See Farmstead as your source for goodness—health, harmony, empowerment, information, and compassion. The trials of the COVID-19 pandemic are far from over, and we are dedicated to remaining vibrantly adaptive in the face of ever-changing challenges. We wish for you health, inner peace, and the strength of conviction to weather this storm and emerge thriving in the new world we create together. Thank you for believing in us and thank you for being a Friend of the Farm.
Where is Farmstead?
11077N Fullington Road, Hayward, WI USA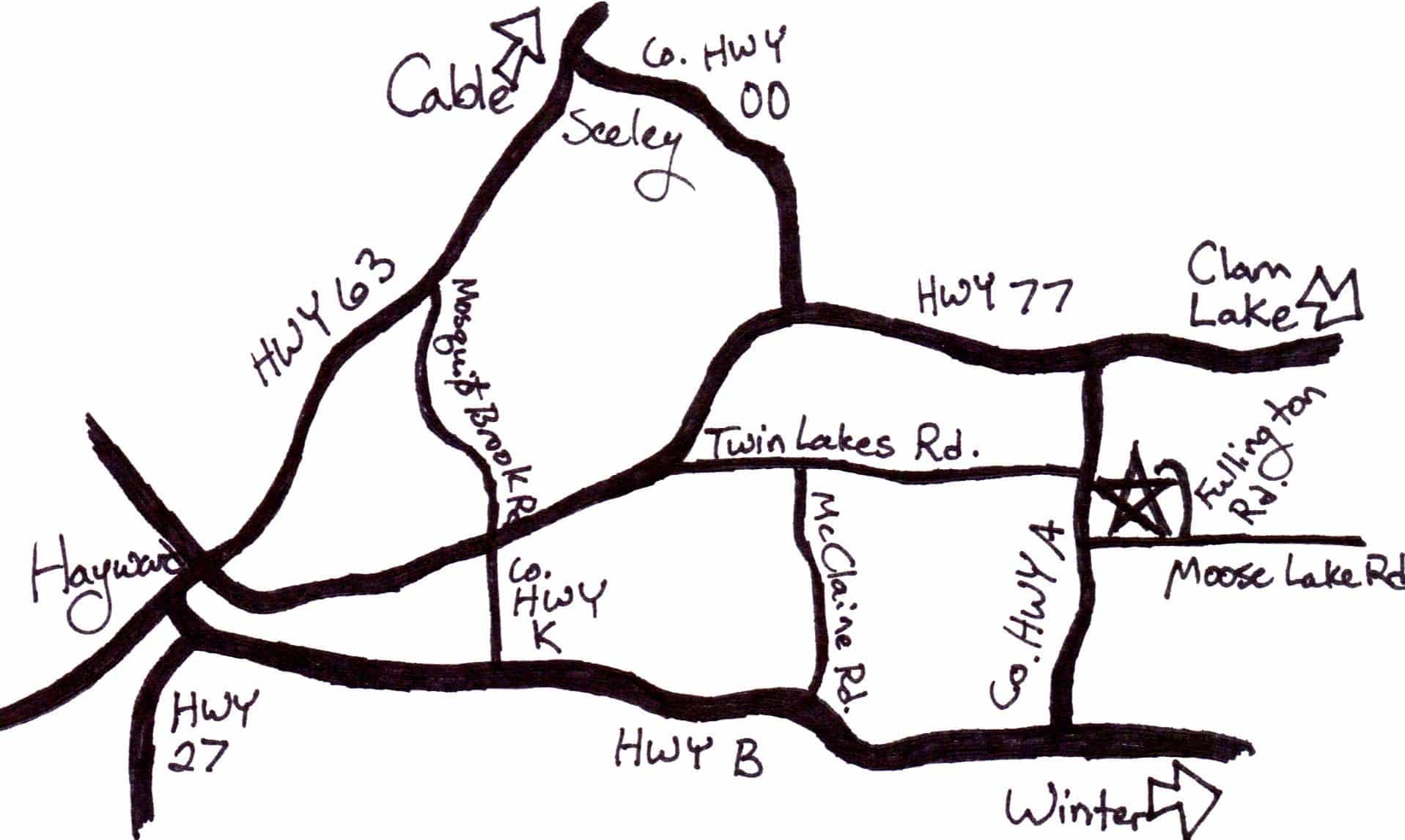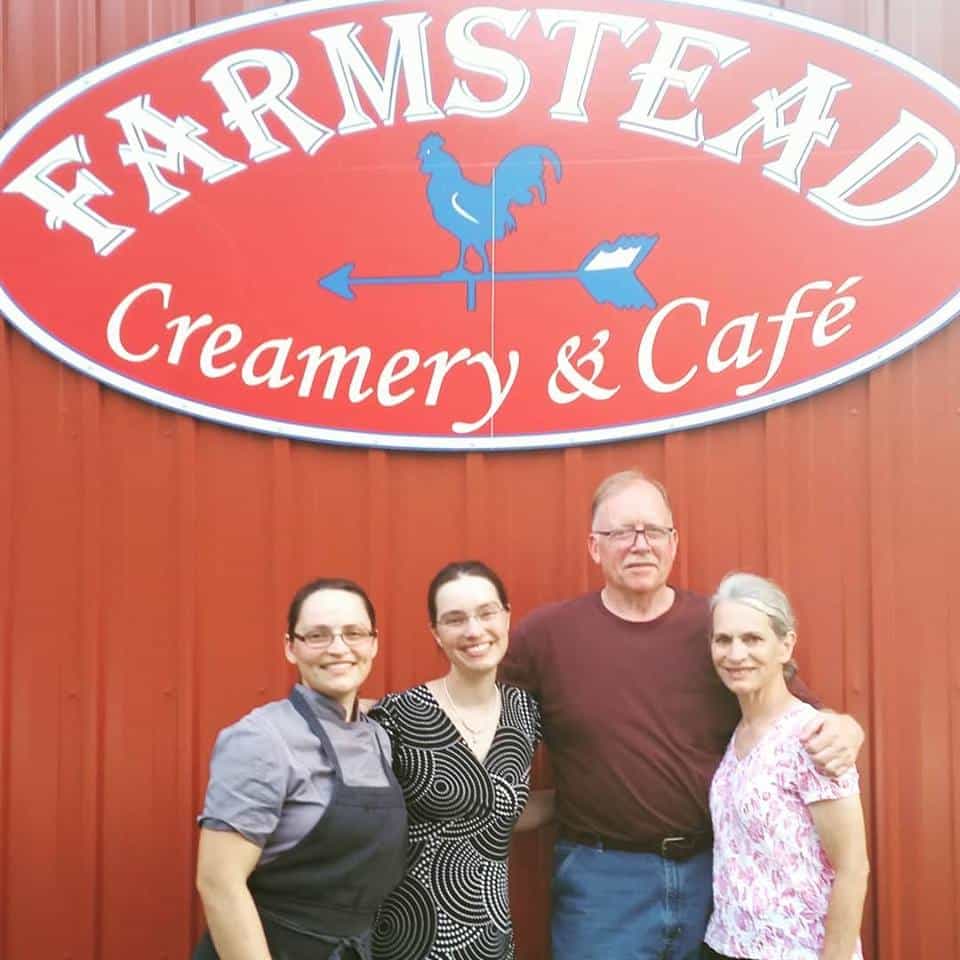 Team Farmstead
Ann, Laura, and Kara Berlage and Steve Barnes make up the multi-disciplinary crew that is Team Farmstead. Lear more about our stories and backgrounds!